Thanks to Nelly Furtado, we've just found the perfect summer to fall transition dress. (But summer, please last forever.)
The singer walked the TIFF 2014 red carpet on Sunday at "The Good Lie" premiere wearing a dark floral frock that could easily be worn on a hot summer day or on a cool autumn night (those sleeves make all the difference).
Nude pumps, perfect daytime makeup and a sunny smile completed the Canadian beauty's simple but elegant look.
Although Reese had that designer edge, we're going to give the point to Ms. Furtado, who rocked the outfit with confidence and poise.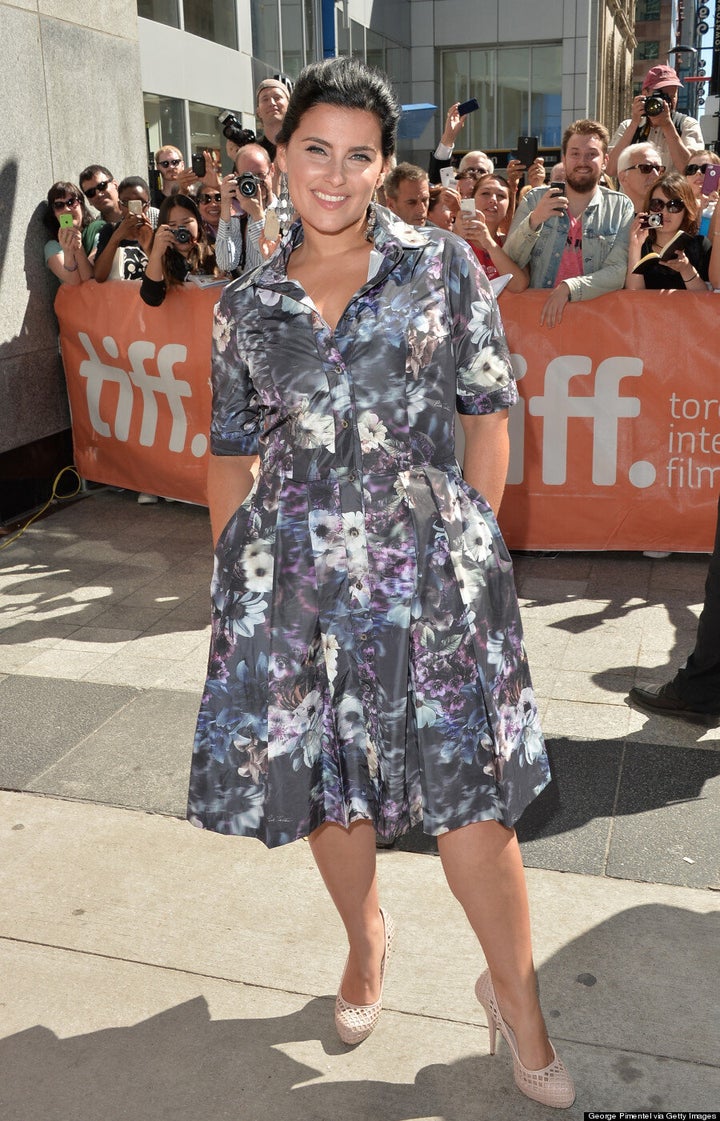 More TIFF 2014 red carpet photos: