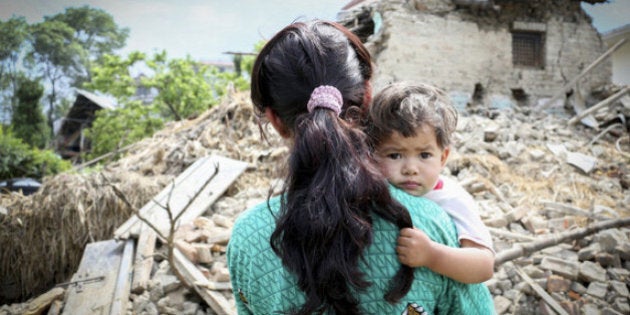 Photo: Plan International/Lieve Blancquaert
Events unfolding following the fresh earthquake in Nepal on May 12th remind us that big earthquakes and aftershocks take a heavy toll on minds of the survivors, especially small children. Impacts on the mind are often invisible. Relief efforts should prioritize such emotional needs.
I recently returned from Nepal where I was coordinating Plan International's relief work for the first two weeks following the earthquake on April 25th. While I was in the relief camps, children asked me two difficult questions. "Will there be another big one?" "When is it likely to hit?" Such anxious questions are not unusual in disaster situations. Earthquake is a young science and predictions are speculative. Thus, I didn't have a clear evidence-based answer. I told them that the key question is not whether there will be another big earthquake, but how prepared you are? Not everyone was convinced.
Survivors are living through aftershocks and new tremors -- for some it is an ongoing nightmare. Each aftershock tests their resilience. Shock, anxiety and nightmares are normal reactions to abnormal situations. However, a 7.3 earthquake is a monster. When it hits days after a devastating earthquake, it is not just houses and lives that are affected, people's ability to cope psychologically goes through an acid test.
Immediately after the earthquake, Nepal witnessed the generosity and solidarity of the world -- life-saving aid and aid workers were pouring into the country. Yet, while humanitarian workers are adept at dealing with the physical needs, they can miss the invisible needs of disaster survivors -- such as mental health and psychosocial support, especially for children. Material and mind matters are inseparable in disaster settings.
In earthquakes, there are two additional complexities. First, besides death, collapsed structures often lead to injuries among survivors. Fracture of the lower limbs, spine or hip bone are common and result in disabilities. People who lose mobility are more vulnerable to psychological impacts. Secondly, each aftershock triggers anxieties and people's ability to cope. There's only so much a person can take, literally.
Disasters result in bitter memories. Psychological suffering manifests instantly and often remains for a long time. These involve normal, natural reactions to an abnormal situation. When you live through a disaster, there is a limit to what your mind can take -- much like a balloon. If you keep pumping air into it and don't let off the pressure, something has to give. There are several things to be done in an earthquake situation. Invisible needs such as emotional support are a good place to start.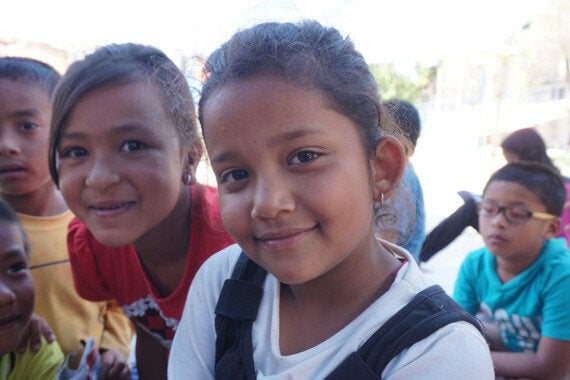 Photo: Plan International
Creating safe places for children to come together, play and restart education is a good way to start psychological care. Aid agencies, such as Plan International, are setting up child-friendly spaces to allow children to express their feelings and emotions, provide care, support and protection. Some places in Nepal have a history of human trafficking. Disasters amplify protection threats for children. Child friendly spaces provide a safe sanctuary where children can be themselves and regain a sense of normality.
Education is a shock absorber. In Nepal, the government is trying its best to ensure that schools reopen at the earliest opportunity. Parents told Plan International that they are keen to get children back to education. In Nepal, a large number of schools are destroyed, damaged or unsafe. School children spend up to 60 per cent of their time in schools. It is a simple truth that earthquakes don't kill people -- bad buildings and unsafe schools do. Education may have to start in temporary learning spaces. Teachers also need emotional first aid and training to cope with the difficult and anxious questions that children are going to ask.
Play and recreational activities for children are key. Plan International deploys clowns from Clowns Without Borders to offer children opportunities where they can laugh and relax.
Psychiatrists alone can't stop trauma. Access to care and treatment for mental health issues is tough to come by in such earthquake settings -- and that goes for aid workers and disaster victims. A community-based care, involving innovative measures are key to break the cycle of trauma. The approach for healing minds in disaster settings involves recognizing people's needs, feelings and fears and aspirations. It also requires an early start and long term vision.
Dr. Unni Krishnan is Plan International's Head of Disaster Preparedness and Response.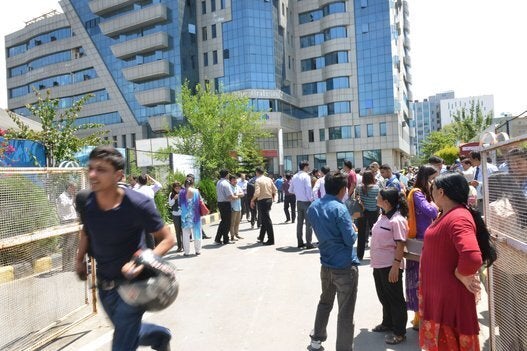 PRAKASH MATHEMA via Getty Images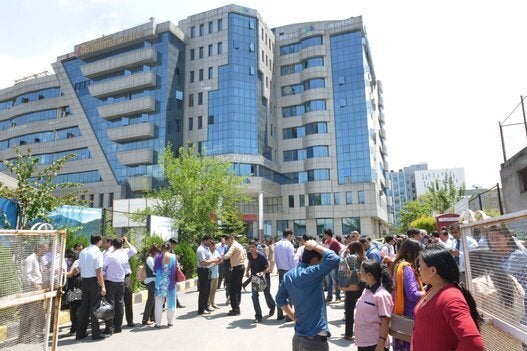 PRAKASH MATHEMA via Getty Images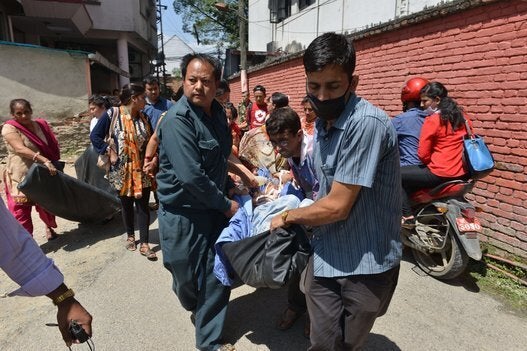 PRAKASH MATHEMA via Getty Images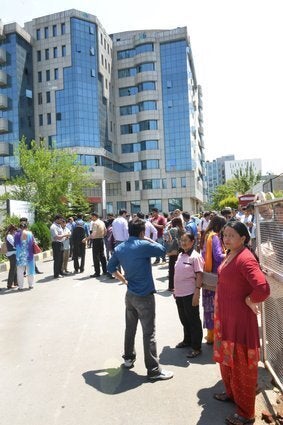 PRAKASH MATHEMA via Getty Images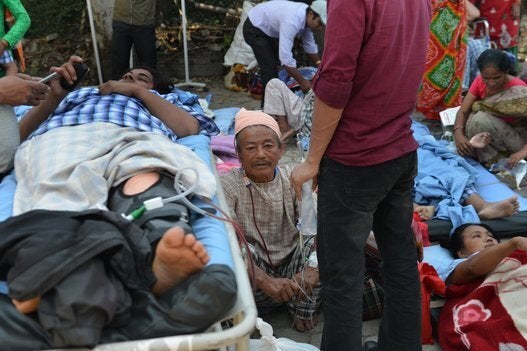 PRAKASH MATHEMA via Getty Images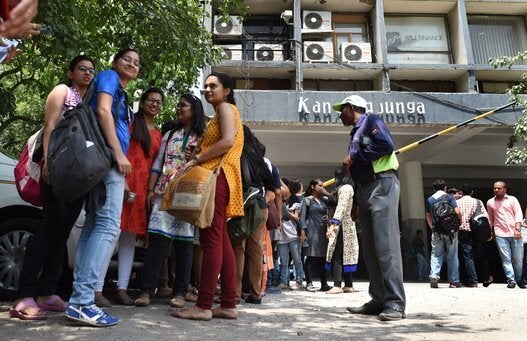 PRAKASH SINGH via Getty Images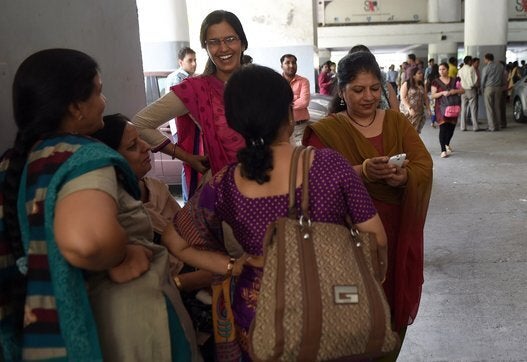 PRAKASH SINGH via Getty Images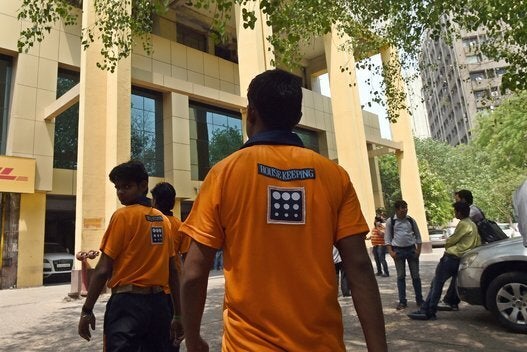 PRAKASH SINGH via Getty Images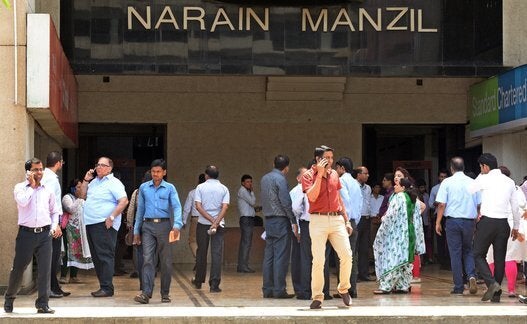 PRAKASH SINGH via Getty Images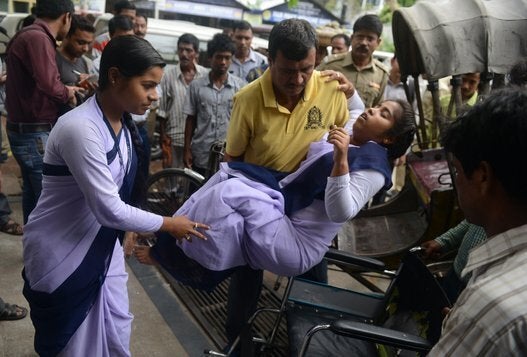 DIPTENDU DUTTA via Getty Images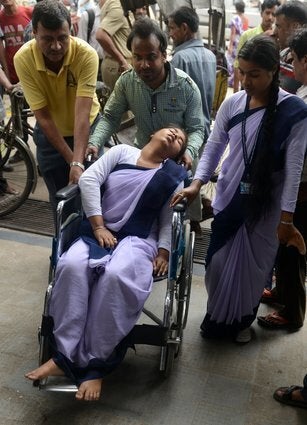 DIPTENDU DUTTA via Getty Images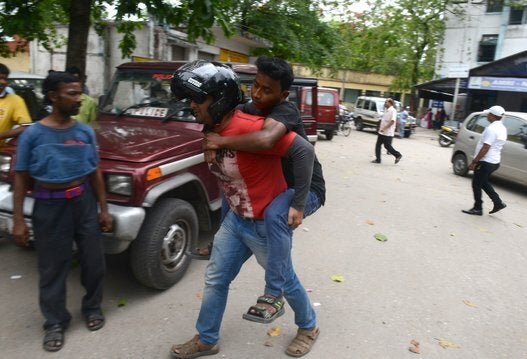 DIPTENDU DUTTA via Getty Images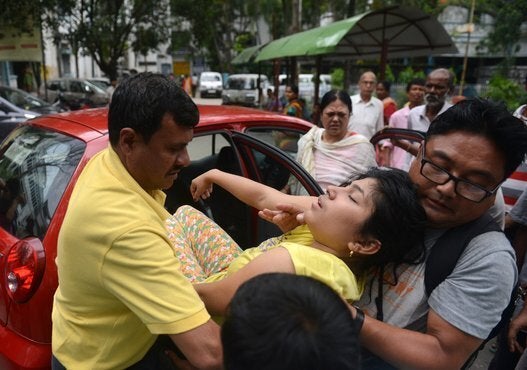 DIPTENDU DUTTA via Getty Images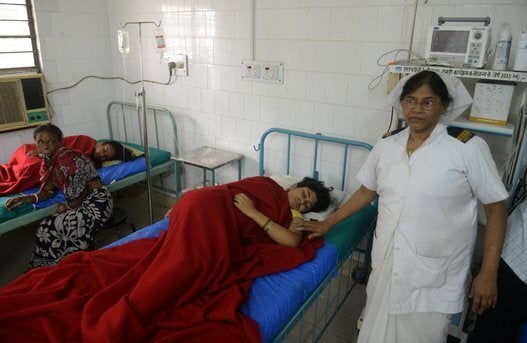 DIPTENDU DUTTA via Getty Images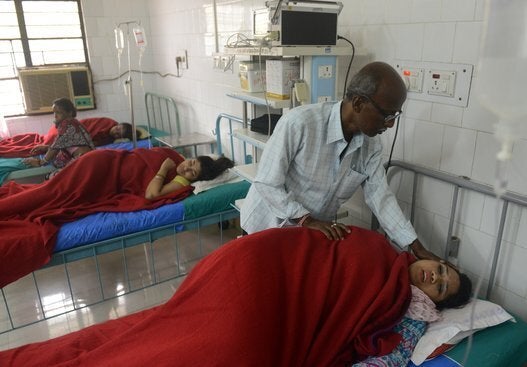 DIPTENDU DUTTA via Getty Images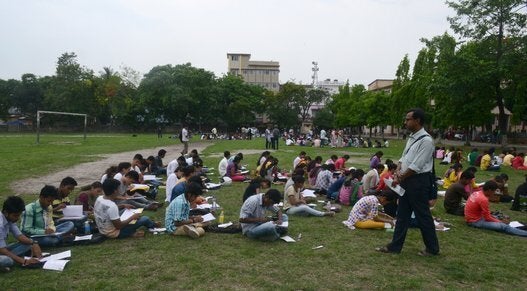 DIPTENDU DUTTA via Getty Images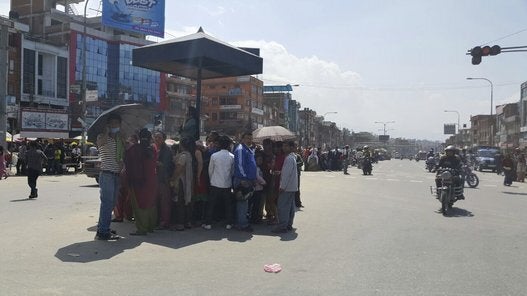 Nepal Earthquake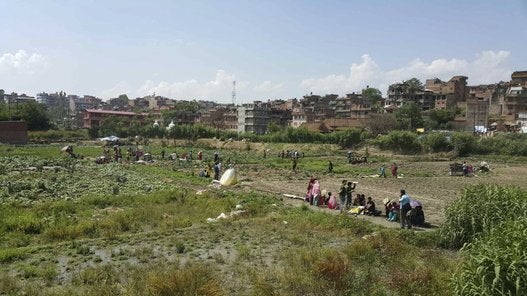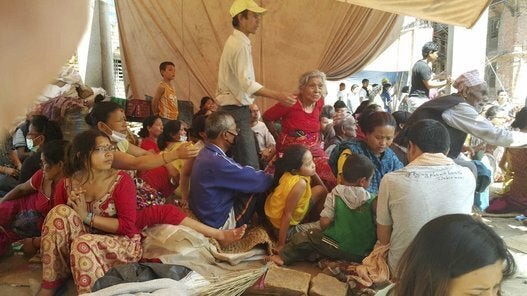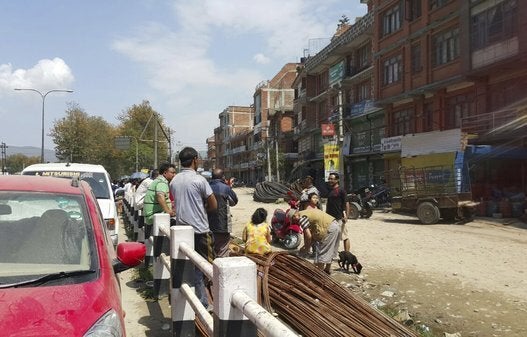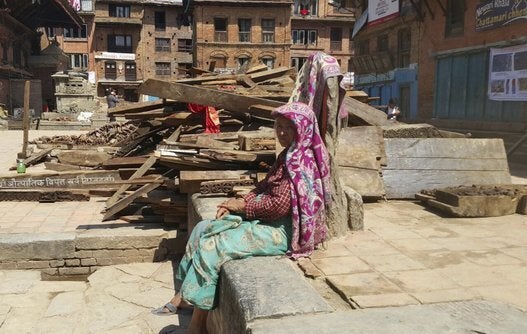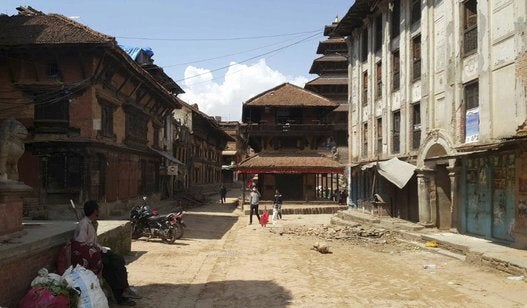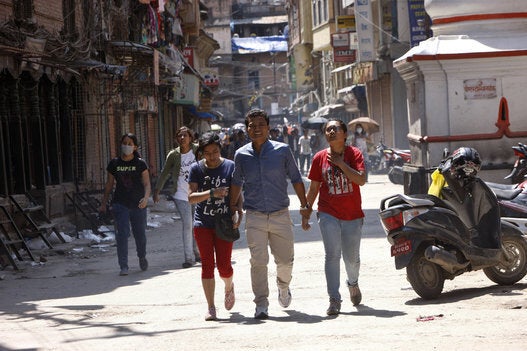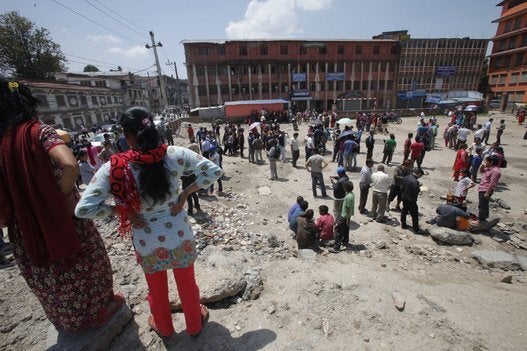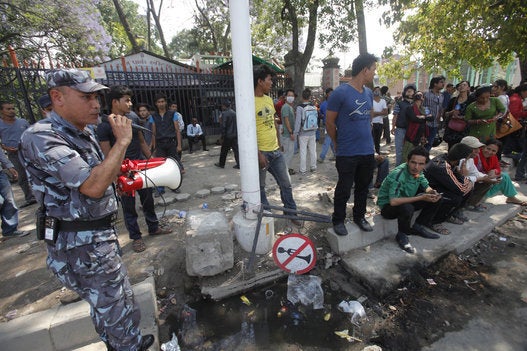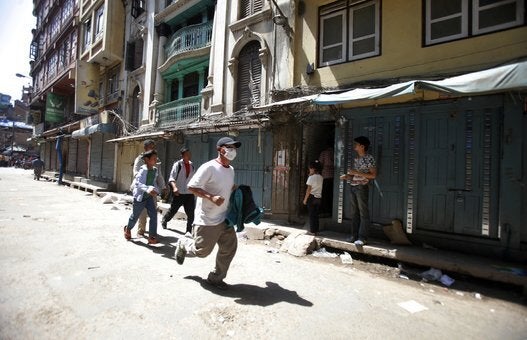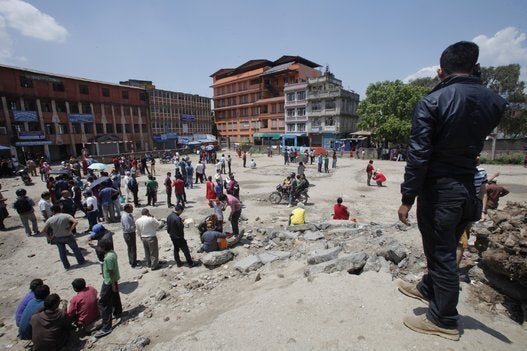 Nepal Earthquake