Criticism is picking up again over Nestlé bottling B.C. water while wildfires burn across the province and a drought prompts water bans on residential use.
"It is outrageous that Nestlé can draw limitless amounts of Canada's natural resources to sell for a huge profit while British Columbians are asked to not water our lawns and take shorter showers," reads an online petition from Sum Of Us.
The campaign, titled "Nestlé is about to suck B.C. dry," was launched four months ago to pressure the B.C. government to charge a "fair price for our most precious resource." The petition is gaining traction again as the province experiences drought and almost 200 wildfires.
By Friday, more than 175,000 signatures have been collected. The group says it will bring the petition to B.C. Environment Minister Mary Polak once it hits the goal of 200,000 supporters.
However, Nestlé Waters Canada points out that its bottling plant in Hope, B.C. draws water from a groundwater aquifer — not from rivers, lakes and streams which are affected by the drought. The plant employs 75 people.
The company is always working "to ensure no adverse impact to the watershed, the associated ecosystem, our neighbours or other water users," said spokesman John Challinor in a statement to HuffPost B.C.
He said Nestlé takes less than one per cent of the available groundwater in the Kawkawa Lake sub-watershed near Hope — where the highest level of water restrictions are currently in place.
"We are continuing to monitor the drought situation closely to ensure we are taking the right actions to enhance our water use efficiencies and help ensure the long-term sustainability of the watershed," said Challinor.
With files from The Canadian Press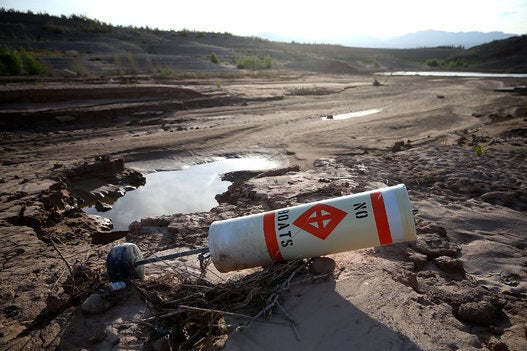 What A Drought Looks Like
Popular in the Community