After a waterfall of public criticism, B.C. Premier Christy Clark says her government will be reviewing how much it charges companies like Nestlé to bottle the province's water.
Right now, corporations don't pay anything to extract and bottle water in B.C. Starting in 2016, new provincial rules were going to charge $2.25 per million litres.
For example, Nestlé's operation in Hope, B.C. would be charged around $600 annually for accessing roughly 265 million litres of water that comes from a groundwater aquifer.
More than 200,000 have signed an online petition that demands a "fair price for our most precious resource." The campaign got a second wind this month as wildfires burned across the province and a drought prompted residential water restrictions.
Clark responded to the backlash on Monday. "We are going to go back and look at the pricing for the big water bottlers in the province and make sure that that's appropriate," she told reporters.
"What we have heard is people say they don't think it is appropriate. They think we should be at the top end charging for some of that water that the big bottlers are extracting."
Liz McDowell, who created the online campaign for SumOfUs, said the premier's decision was a "really good start."
"Now it the time to ensure that the government follows through -- and not only reviews the rates, but raises them to a level that will pay for a strong water management and conservation program," said an update on the petition website. "We want a system here in B.C. that protects against corporate freeloaders."
Nestlé has said that it does not draw water from rivers, lakes and streams which are affected by the drought, and that it takes less than one per cent of the available groundwater in the Kawkawa Lake sub-watershed near Hope.
"The important thing to understand about individual aquifers is that they are mostly hydraulically isolated from each other. You can think of adjoining aquifers like adjoining swimming pools. Take the water from one and you don't affect the next," wrote King in a blog for HuffPost B.C.
Environment Minister Mary Polak has pointed out that the charge for accessing B.C. water, and not for selling it.
Judy Tyabji, a former B.C. MLA, questioned the petition's demands, pointing out that supporters were "lobbying our government to turn our water into a commodity for sale." She argued that allowing charges on B.C. water would turn it into an export product subject to international trade agreements.
She continued in a HuffPost B.C. blog: "The minute the B.C. government starts charging for water from aquifers for use based on volume, we can't turn off the taps."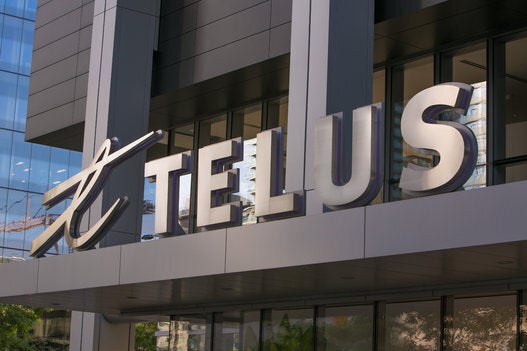 B.C.'s Most Loved Brands, 2015