Imagine never needing to pay a hydro bill because your house could generate all the power you need on its own.
That's what net-zero homes do— they produce as much energy as an average family living in them would use. Over the course of the year, a net-zero energy home will produce as much power as it consumes.
However, that doesn't mean that the house is entirely off the grid. Derek Roldan from Ontario's Save on Energy program told HuffPost Canada that a net-zero home is still connected to major power lines just in case.
He said a net-zero home is a way for someone concerned about their carbon footprint to take the "next step," and Ontario is moving toward building more homes like this.
Terra View Homes president Dave Brix told HuffPost Canada that the net-zero homes are generally more expensive, and cost about $15,000-20,000 more to build.
But even if the demand isn't there, he said he believes that builders should try to lead the industry by constructing houses that go above and beyond building code specifications.
"Why not help the industry get there by being a leader as opposed to try to explain why you're only building a code-built house?" Brix said.
No government incentive programs
While the government does offer cash-saving or incentive programs for energy efficient conversions, such as buying LED lightbulbs over incandescents, Roldan said it doesn't offer incentives to build or to buy net-zero energy homes.
Brix said that because the incentive programs are directed toward renovating existing homes with energy-efficient or green technology, it doesn't make sense for buyers or builders to install them for new builds.
"So it would be nice to see the government assisting builders in moving us toward net zero," Brix said.
Below are five net-zero energy homes that have been built in Ontario.
In 2015, Sifton Properties opened a net-zero home in London, Ont., which harnessed solar power and rainwater to draw on resources for everyday life.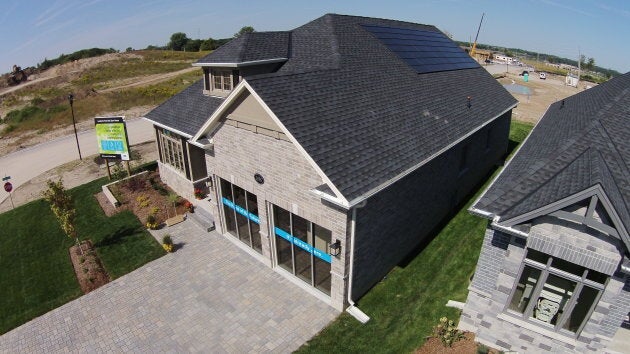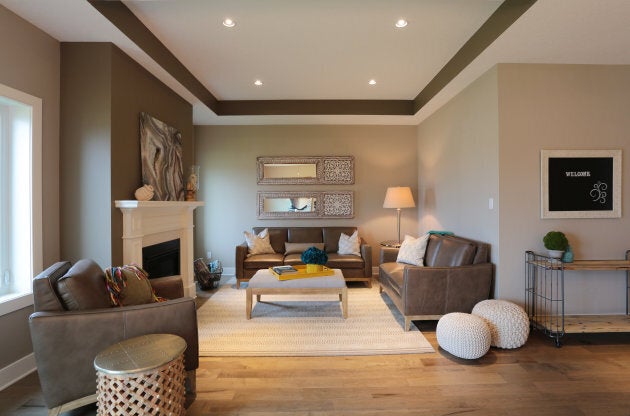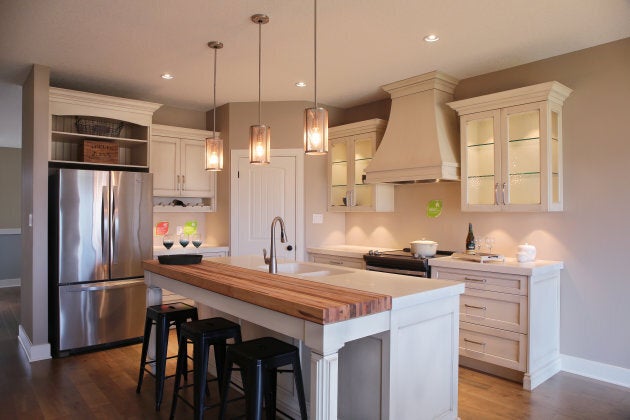 The company also opened West 5, London, Ont.'s first sun-powered neighbourhood, in September 2017, which is shown below.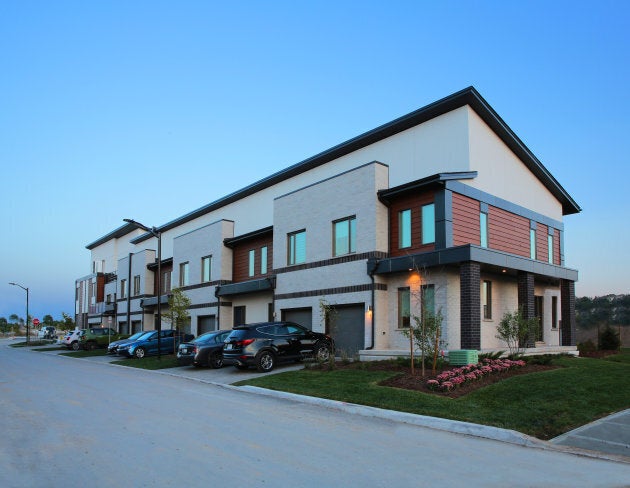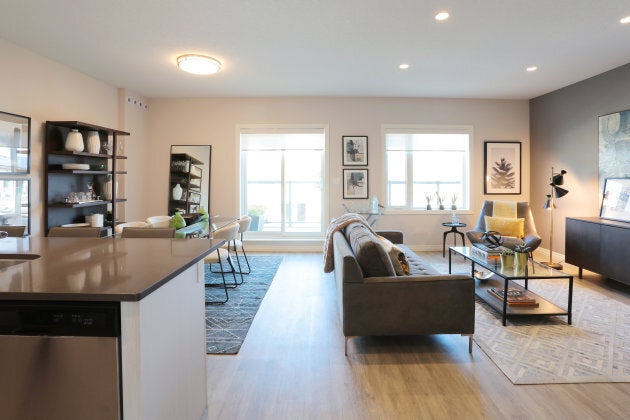 Located in Guelph, Ont., this net-zero energy home in Ontario was built by Terra View Custom Homes. The home uses a special heating system- a mid-velocity furnace paired with an air exchanger. It allows for low heating demands using natural gas or electricity.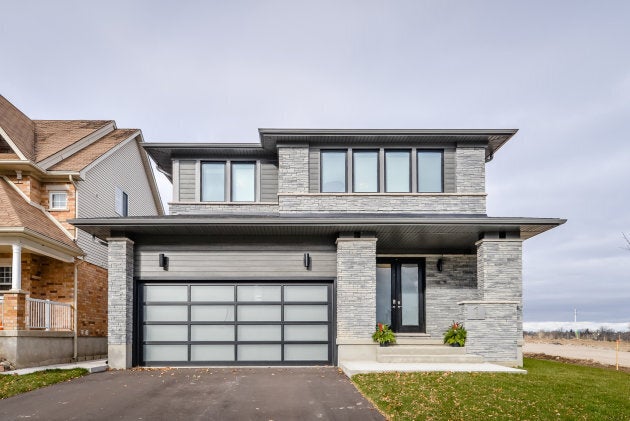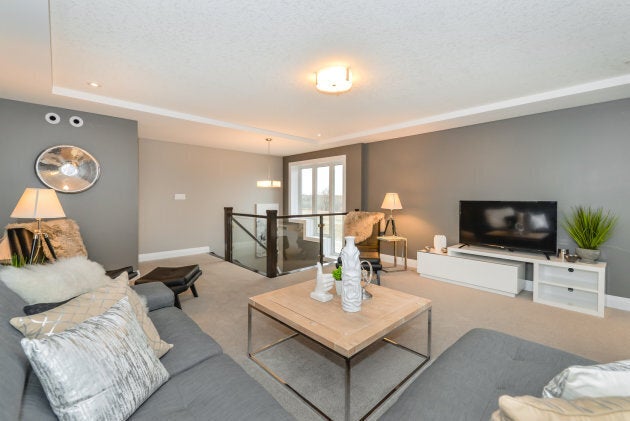 Built between 2015-16, the Discovery Home in Guelph has a fresh air ventilation system that significantly lowers energy costs. It only consumes power equivalent to that of a compact fluorescent light bulb (13.5 watts each).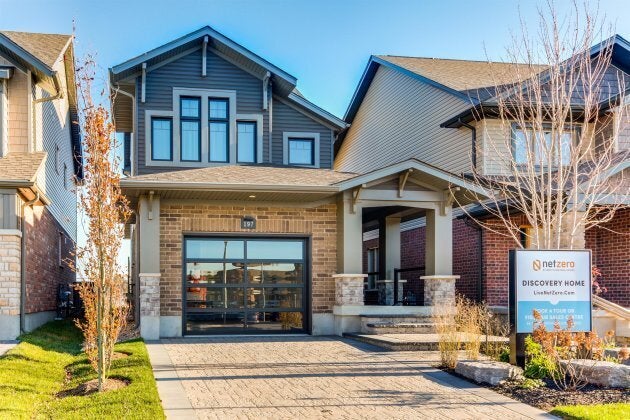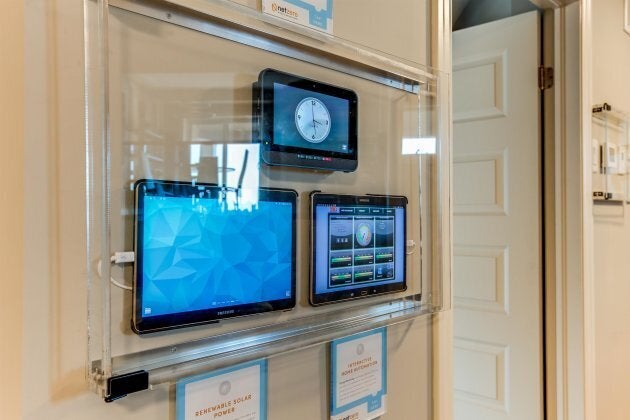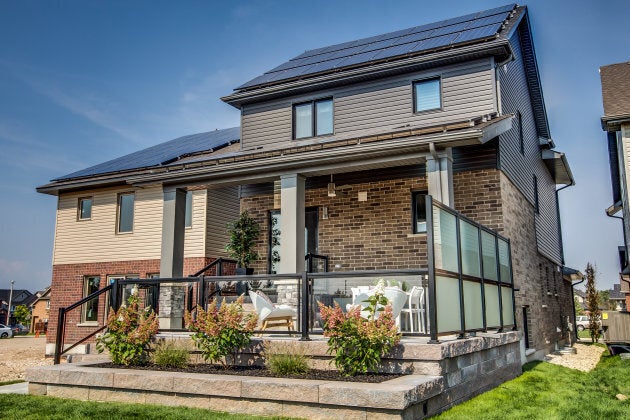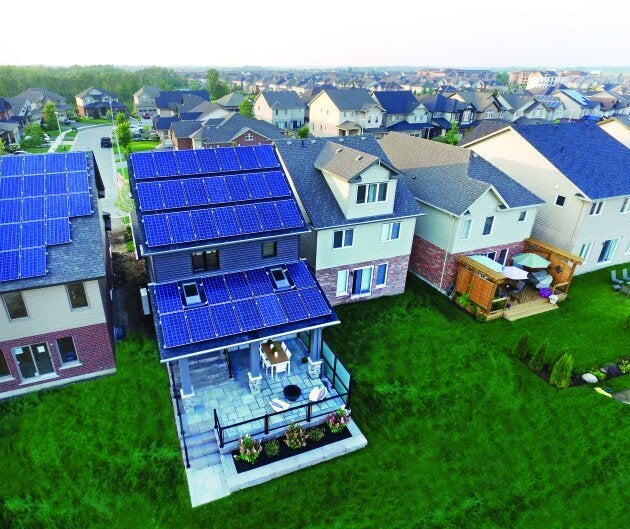 Gatto Homes constructed seven townhomes in the south end of Guelph that are net-zero energy, are 77 per cent more efficient than the average house, and significantly reduce greenhouse gas emissions.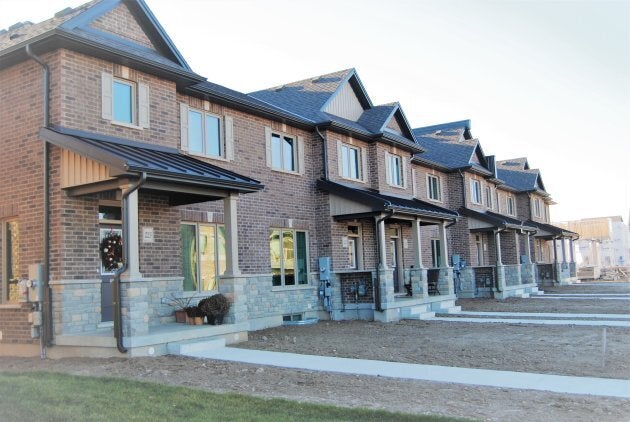 Photos and property information provided by FTP Edelman.