March saw the Netflix premieres of the new seasons of "House of Cards" and "Daredevil."
So it's fair to say that April brings some lighter material.
Topping them all for anticipation is the second season of "Unbreakable Kimmy Schmidt," the Tina Fey-created series about a woman (Ellie Kemper) who is rescued from an underground cult and refuses to let her past experiences keep her down.
Along the way, she made eccentric friends like struggling performer Titus Andromedon (Tituss Burgess), millionaire's wife Jacqueline Voorhees (Jane Krakowski) and landlady Lillian Kaushtupper (Carol Kane).
The trailer for the second season shows Kimmy finding a job in a Christmas store and maybe, possibly meeting a guy.
But that's just one selection in a month that is sure to keep you glued to the sofa.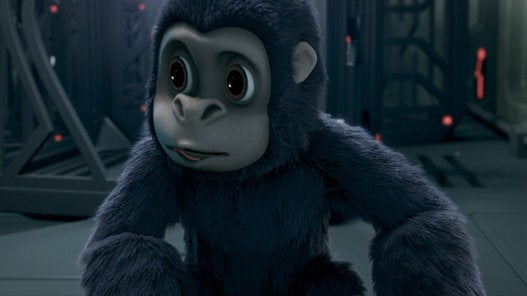 What's Good on Netflix Canada in April 2016?
Da-dum. Da-dum. The theme to Steven Spielberg's 1975 thriller can put chills up the spines of beachgoers even today. His big break as a filmmaker told the story of a Great White Shark terrorizing a beachside community at the busiest time of the year.
"Captain America: The Winter Soldier"
One of Marvel's strongest cinematic offerings was this one, a political thriller that sees Captain America (Chris Evans) taking on a new villain in the Winter Soldier (Sebastian Stan) and uncovering a conspiracy inside S.H.I.E.L.D., the shady organization he's supposed to be working for.
See Robin Wright in one of her most famous roles, as farm girl Buttercup who is chosen to marry the cruel Prince Humperdinck (Chris Sarandon), even though her true love is a farm hand named Westley (Cary Elwes). You want romance? As you wish.
"Downtown Abbey," season 5
The second-to-last season of the popular BBC series makes its way to Netflix. Follow the aristocratic Crawley family and meet characters such as Robert, Earl of Grantham (Hugh Bonneville); John Bates (Brendan Coyle), Robert's loyal valet; and, of course, the sharp-tongued Lady Grantham (Maggie Smith).
Sitcoms just aren't made like they used to be. So this title seems like a throwback. Ashton Kutcher stars as a former high school quarterback who moves back home to a family ranch in Colorado, where he helps his brother Rooster (Danny Masterson) and father Beau (Sam Elliott) take care of the property. The laugh-track is back, folks.