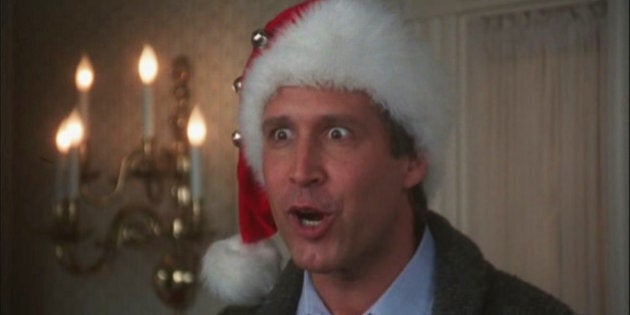 'Twas the night before Christmas when all through the house, not a creature was stirring, not even your spouse.

Netflix Canada was switched on with care, with hopes for some top-notch holiday fare..."
OK, enough of that! Why bother engaging in this poetic exercise when you can go -- right now -- and catch a bunch of amazing holiday-themed movies and TV show episodes on Netflix Canada?
Find a list, below, with some of the Christmas-themed content available on Netflix Canada.
Buddy the Elf (Will Ferrell) doesn't fit in with the other North Pole elves, so he travels to New York to find his real father and spread some Christmas cheer.
In this remake of the holiday classic, Dorey Walker and young daughter Susan befriend a department store Santa Claus who claims he is the real deal.
A cold-hearted TV exec is about to discover the true meaning of Christmas -- the hard way -- in this wild, woolly spin on Dickens's A Christmas Carol.
"National Lampoon's Christmas Vacation"
Hapless Clark Griswold, his exasperated wife, Ellen, and their kids gear up for Christmas in this Vacation installment that became a holiday classic.
"Christmas With The Kranks"
When Luther Krank and his wife opt to skip Christmas -- no tree and no rooftop Frosty -- can they handle the fallout from their family and neighbours?
This ensemble comedy is a charming treatise on romance, telling 10 intertwining London love stories, leading up to a climax on Christmas Eve.
"How The Grinch Stole Christmas"
The Grinch (Jim Carrey) decides to rob Whoville of Christmas -- but a dash of kindness from little Cindy Lou Who and her family may be enough to melt his heart.
Santa Claus, the Easter Bunny, the Tooth Fairy and others battle a malicious spirit determined to destroy the innocent beliefs and dreams of children.
Years after high school, a once-portly nice guy (Ryan Reynolds) comes home for the holidays and reunites with a former crush he still has feelings for.
Listings Continue After Slideshow!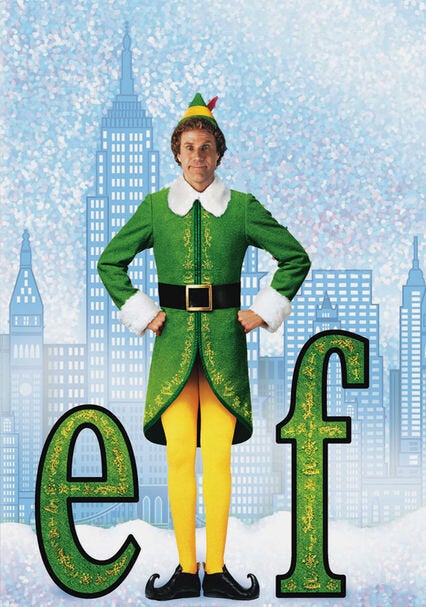 Christmas Movies And TV On Netflix Canada
"Family Guy," Season 3 ("A Very Special Family Guy Freakin' Christmas")
The Griffins attempt to have a merry Christmas despite Lois and her carefully laid holiday plans falling apart.
"The Mindy Project," Season 1 ("Josh And Mindy's Christmas Party")
Eager for her colleagues to meet Josh, Mindy throws an office Christmas party at her apartment. But her plans go awry when she discovers a secret.
"The Fresh Prince Of Bel-Air," Season 1 ("Deck The Halls")
To get Ashley into the Christmas spirit, Will decorates the exterior of the Banks residence garishly, which only succeeds in upsetting the neighbours.
"Community," Season 3 ("Regional Holiday Music")
The study group is slowly convinced to fill in for the Glee Club at Greendale's Christmas pageant.
"American Dad!," Season 5 ("Rapture's Delight")
This comedy follows a conservative CIA agent and his eccentric brood, which includes a talking goldfish with the brain of an East German athlete.
"Trailer Park Boys: Xmas Special"
See what Sunnyvale Trailer Park was like back in the day, featuring Randy as a prostitute, J-Roc before he rapped and Barb and Lahey still together.
"Orange Is The New Black," Season 1 ("Can't Fix Crazy")
Red's scheme to reclaim her kitchen backfires; the inmates stage a Christmas pageant; Piper's plans unravel as she realizes her life is in jeopardy.
"Happy Endings," Season 2 ("Grinches Be Crazy")
Red's scheme to reclaim her kitchen backfires; the inmates stage a Christmas pageant; Piper's plans unravel as she realizes her life is in jeopardy.
"Mad Men," Season 4 ("Christmas Comes But Once A Year")
The agency's Christmas party is nearly spoiled by the late arrival of a surprise and not-so-welcome visitor.
"DreamWorks' Happy Holidays From Madagascar"
Madagascar goes wild with holiday spirit in this set of Valentine's Day and Christmas-themed tales featuring everyone's favourite animal characters.
"My Little Pony: A Very Minty Christmas"
After accidentally breaking the special candy cane which guides Santa Claus to Ponyville, Minty heads to the North Pole to set things right.
"Thomas & Friends: Merry Winter Wish"
Thomas gets into the spirit of the season by building snowmen, decorating and carrying a very special delivery: a holiday light that grants wishes.
At Santa Claus's super-secret toy-making facility, Mr. Claus entrusts his son, Arthur, to carry out an ultra-important Christmas mission.
For The "Friends" Fanatic(**Available January 1, 2015***)
Season 4: "The One with the Girl from Poughkeepsie"
Ross meets an amazing girl from Poughkeepsie on the train. Rachel struggles with being alone around the festive season. Monica enlists Joey at the restaurant.
Season 6: "The One with the Routine"
Monica and Ross resurrect their dance routine from high school one the set of "ick Clark's New Year's Rockin' Eve". Meanwhile, Rachel, Phoebe and Chandler look for Monica's Christmas presents
Season 7: "The One with the Holiday Armadillo"
Ross wants to introduce Ben to Chanukah. Pheobe wants Rachel to move back into their refurbished apartment, but Pheobe must first drive a wedge between Rachel and current roomie Joey.
Season 8: "The One with Ross's Step Forward"
Ross and Mona took pictures of themselves at the Rockefeller Center and now Mona wants to send the picture as a Holiday card to friends. Chandler has to tell his boss that he split up with Monica in order to prevent Monica from having dinner with Chandler and his boss.
Season 9: "The One with Christmas in Tulsa"
Chandler must spend Christmas in Tulsa, which Monica thinks he might have an affair with a former Miss Oklahoma runner-up while he is there.