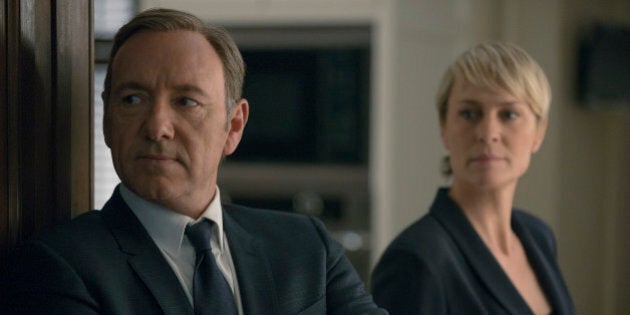 We're in the throes of winter, and Netflix Canada never looked so good. Anything to keep us away from the unbearable cold and snow!
One of the big draws on Netflix in February is the return of "House Of Cards." The second season of the hit political show will be available for streaming in its entirety on February 14; happy Valentine's Day, indeed! Also big this month are the Sochi Winter Olympics, taking place from February 7 - 23. If that's more your speed, Netflix Canada is offering a number of Olympics-themed documentaries and specials, which are listed below. And we can't forget the final episodes of "Breaking Bad" will be available on February 24.
HuffPost Canada and Netflix Canada have teamed up to provide you with our best suggestions for new arrivals, long-time favourites and titles coming soon. Stop shuffling aimlessly through Netflix's library, and just take our word for it.
We will update with new suggestions biweekly -- feel free to check back whenever you're at a loss.
"Ghost Rider: Spirit Of Vengeance"
When the devil resurfaces with aims to take over the world in human form, Johnny Blaze (Nicolas Cage) reluctantly comes out of hiding to transform into the flame-spewing supernatural hero Ghost Rider -- and rescue a 10-year-old boy from an unsavoury end.
Scott Mitchell Rosenberg's graphic novel series leaps to the screen as amnesiac gunslinger Jake Lonergan stumbles into the Wild West town of Absolution, where he's confronted by potent enemy Col. Dolarhyde and a terrifying problem: invading aliens.
It's a nail-biting race against time as an unmanned train carrying a load of lethal chemicals speeds out of control, and a conductor and engineer do everything in their power to keep it from derailing and killing tens of thousands of people. Denzel Washington leads the cast in Tony Scott's tough-minded action thriller, in which a terrible circumstance forces a couple of ordinary men to become extraordinary heroes.
Michael Bay's comedic action flick tells the true story of Daniel Lugo and Adrian Doorbal, two Miami muscle heads who become major-league criminals. Known as the Sun Gym Gang, the pair's lust for money leads them to kidnapping, extortion and murder.
Meryl Streep provides a subtle and nuanced portrait of Margaret Thatcher, the first female prime minister of Britain, whose political career and determination changed the rules that had limited women's opportunities for leadership.
This second sequel to the romantic drama "Before Sunrise" checks in with multinational lovers Jesse and Celine nine years after they reunited. Living in Greece, the couple struggles with emotions relating to parenthood, middle age and faded romance.
In this Oscar-nominated film, Lucas has a new job and a girlfriend, and is working on his relationship with his teenage son. But an unfounded accusation of pedophilia changes everything as his community turns against him.
Newly coupled Chris and Tina embark on an RV road trip to take in England's unique sights and rolling countryside. But as events and people inadvertently raise Chris's ire, the trip takes a gory wrong turn.
"House Of Cards" Season 2(Available February 14)
The political drama returns as Frank is on the verge of being named Vice-President of the United States. Kevin Spacey and Robin Wright (fresh off her Golden Globe win) are back in their leading roles.
"Breaking Bad" Season 5 (Full)(Available February 24)
Missing Walter White and Jesse Pinkman already? Or you haven't watched "Breaking Bad" yet? Then you're in luck. The hugely popular series will be available for streaming in its entirety.
"Being Erica"(Seasons 1 - 4)
Poised on the brink of mediocrity, 30-something Erica Strange is offered a cosmic "do-over" when her therapist sends her back in time to relive the defining moments of her life. But this time around, she has the benefit of hindsight.
In this spinoff of "The Closer," Capt. Sharon Raydor leads a force of Los Angeles police detectives in solving the city's toughest felonies. The team works hand-in-hand with the prosecutors to create a formidable weapon in the war on crime.
Mia is a pre-op transsexual contract killer whose life is changed when she hears from her ex, who reveals that she's dying and that Mia has a son. Now, Mia must care for the boy and his half-siblings.
"Luther" Seasons 1 & 2(Season 3 Available February 8)
In this innovative police drama, dedicated detective John Luther is trying to keep from losing a grip on his personal life as he contends with the psychological factors underyling the crimes he's been assigned to solve.
"Lego: Marvel Superheroes: Maximum Overload"
The mischievous Loki has found a way to put the "super" in super-villain and is amassing an army to conquer Earth and then some! His antics are keeping Spider-Man and S.H.I.E.L.D.'s finest busy as they tackle old foes who possess new powers.
When an earthquake obliterates their cave, an unworldly prehistoric family is forced to journey through unfamiliar terrain in search of a new home. But things for pessimistic dad Grug go from bad to worse when his daughter meets a clever cave boy.
"Honey, I Shrunk The Kids"
In this '90s classic, Rick Moranis' scientist buffoon character accidentally shrinks his kids ... leading to quite an adventure in the backyard. Can he ever get them back to normal size?
Magically transported to an enchanted forest, a teenage girl joins forces with a scruffy group of residents fighting a battle against evil -- and soon realizes they must win to save both their world and hers.
This fascinating documentary examines the life of performing killer whale Tilikum -- who has caused the deaths of several people while in captivity -- and questions the safety and humaneness of confining these intelligent creatures.
"The Muslims Are Coming!"
Hoping to counter Americans' negative attitudes toward Islam, a clutch of Muslim-American comedians launch a national tour for laughs. This documentary chronicles their long, strange trip as they try to educate -- and entertain -- their audiences.
Filmmakers Joseph Fox and James Nubile chronicle both sides of the battle over same-sex marriage in Maine, which granted gay couples the right in 2009, only to reverse the decision seven months later.
For decades, American touring ice shows dominated family entertainment with their dazzling production and variety acts. This documentary honours them through interviews and archival footage, and depicts one skater's quest to keep this history alive.
In September 1972, the world watched as hockey superpowers Canada and Russia faced off in the most significant sports event of its time. The epic eight-game series was a battle of beliefs, a clash of cultures and, some would say, a war.
From its wild early days in the French Alps to its wild present the world over, extreme skiing is chronicled in breathtaking detail by filmmaker Mark Obenhaus. You'll meet the superstars of big-mountain skiing, who defy death with every jump. Obenhaus follows the work of renowned skier Doug Coombs, as well as the careers of pioneers Anselme Baud and Patrick Vallencant. The documentary screened at AFI Fest and the Tribeca Film Festival in 2007.
Determined ski jumping champ Lindsey Van and her USA teammates fight to compete in the Olympics, which doesn't allow women to compete in that sport. Already able to outdo the world's best male ski jumpers, Van goes up against the naysayers.
"The Official Olympics Series: Golden Moments"
Embracing the Olympics' enduring appeal, this comprehensive collection spotlights some of the most spectacular moments in sports history -- and the superhuman athletes who made them happen.
Explore the world of competitive snowboarding through the experiences of record-breaking snowboarder Torstein Horgmo as he travels the world, filming in areas of spectacular scenery or while he competes in Olympic arenas with crowds of thousands.
Filmmaker Curt Morgan captures iconic snowboarder Travis Rice and friends as they travel to far-flung locales and battle extreme conditions in search of the perfect environment to try out outrageous new tricks.
Breathtaking cinematography and astonishing feats of skiing come together in this visual essay on climate change and the fragility of the Earth. The film captures the world's great skiers among the natural majesty of Morocco, Greenland and more.
"Mike Birbiglia: My Girlfriend's Boyfriend"
Mike Birbiglia shares a lifetime of romantic blunders and misunderstandings. On this painfully honest but hilarious journey, Birbiglia struggles to find reason in an area where it may be impossible to find: love.
"Morgan Murphy: Irish Goodbye"
Morgan Murphy brings her dry, self-deprecating wit to the stage for this hilarious, gin-soaked special. Murphy's first target is always herself, but she doesn't hesitate to bring down everyone else with her, from Planned Parenthood to teen sexters.
"Rob Delaney: Live At The Bowery Ballroom"
Social media sensation Rob Delaney takes his crass sound bites to the stage in this sometimes cringe-inducing stand-up comedy special. Named "Funniest Person on Twitter" by Comedy Central, Delaney talks fatherhood, hepatitis and guys without pants.
"Rob Schneider: Soy Sauce And The Holocaust"
"SNL" alum Rob Schneider takes to the stage (as himself) to examine the bizarre nature of fame, the woes of aging and the virtue of sweatpants. Known for his off-the-wall characters, Schneider opens up about his own life, which can be equally zany.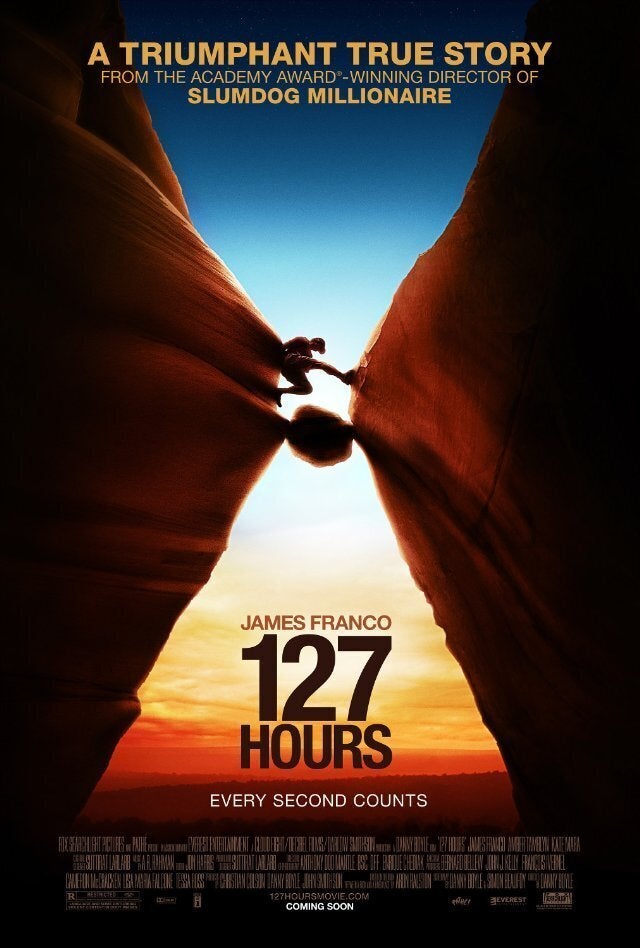 Titles You Can Only Get On Canadian Netflix