The sun may be out for summer, but Netflix Canada is getting a bit dark during this warm weather.
The long-awaited premiere of "Orange Is The New Black" Season 2 happens on June 6, when all 13 episodes will be available for streaming. We've never been so excited to head back into a prison. If you want something a little less comedic and downright horrifying, then TV show "Hannibal" might be up your alley -- Season 1 of the horror show is now available as well.
As for movies, there's plenty of Canadiana to keep you occupied leading up to Canada Day: first up, "The Wolverine," starring Hugh Jackman -- yes, Wolverine is a Canadian, look it up! -- and two brand spanking new "Trailer Park Boys" movies, "Live In F**kin' Dublin" and "Say Goodnight To The Bad Guys." If you missed James Gandolfini's last movie, "Enough Said," that too is available this month.
HuffPost Canada and Netflix Canada have teamed up to provide you with our best suggestions for new arrivals, long-time favourites and titles coming soon. Stop shuffling aimlessly through Netflix's library, and just take our word for it.
We will update with new suggestions biweekly -- feel free to check back whenever you're at a loss.
"Trailer Park Boys Live In F**kin' Dublin"
The boys head to Ireland after winning a contest to see Rush but are arrested by immigration and must perform a community service puppet show.
"Trailer Park Boys: Say Goodnight To The Bad Guys"
A year after the Season 7 finale, the boys are poised to live the good life. But an old enemy throws a wrench in things once again.
In this charming comedy, a divorced woman venturing into a relationship with a sweet man discovers he's the hated ex-husband of her new best friend.
Enigmatic superhero Wolverine travels to the Land of the Rising Sun in this kaleidoscopic battle epic based on the Marvel Comics character.
The shady CEO of an offshore online gambling site takes on a protégé -- but their relationship goes south when an FBI agent starts poking around.
After a reporter writes about whales trapped in the Arctic Circle, the U.S. and U.S.S.R. team up to rescue them in this tale inspired by true events.
Economic hard times force a New York couple to move to Atlanta. On their way south, they encounter a hippie commune and consider a new lifestyle.
During the 1980s rock scene, waitress Sherrie and busboy Drew fall in love while working and chasing fame at the Bourbon Room on the Sunset Strip.
"Jackass Presents: Bad Grandpa"
In-character encounters with real folks provide plenty of comic fodder in this franchise featuring Johnny Knoxville in lecherous-gramps disguise.
"Orange Is The New Black"(Season 2)(Available June 6)
From the creator of "Weeds" comes a heartbreaking and hilarious new series set in a women's prison. Piper Chapman's wild past comes back to haunt her, resulting in her arrest and detention in a federal penitentiary. To pay her debt to society, Piper trades her comfortable New York life for an orange prison jumpsuit and finds unexpected conflict and camaraderie amidst an eccentric group of inmates.
"Hannibal" (Seasons 1 - 2)
Explores the early relationship between the renowned psychiatrist and his patient, a young FBI criminal profiler, who is haunted by his ability to empathize with serial killers.
"Doctor Who" (Series 1 - 7)
An updated incarnation of everybody's favorite time-traveling Doctor sets about fighting nefarious aliens and other foes in this epic sci-fi series.
When the Belfast police are stalled in their investigation of a spate of murders, Detective Superintendent Stella Gibson is drafted to investigate.
Amid relationship woes and personal attacks from a wicked cheerleading coach, a teacher fights to turn underdog glee club members into winners.
When a prisoner of war returns home after years in captivity, a CIA agent suspects the Marine of having been turned into an Al Qaeda terrorist.
Sophisticated spy Archer may have the coolest gadgets, but he still has issues when it comes to dealing with his boss -- who also is his mother.
"Witches Of East End" Season 1
Besides being an artist and the mother of two daughters, Joanna Beauchamp harbors an identity she hides from the world: that of a centuries-old witch.
"Percy Jackson: Sea Of Monsters"
The epic adventures of Percy Jackson continue as the son of Poseidon and his pals venture into the perilous Sea of Monsters to save Camp Half-Blood.
"My Little Pony: Friendship Is Magic"
Journey to the enchanted land of Equestria, where unicorn Twilight Sparkle and her pals have adventures and learn valuable lessons about friendship.
Young Nim Rusoe's adventures continue in this sequel as she and her father take on developers planning to transform their island home.
"Scooby Doo!: Mystery Incorporated"
In this animated update of the cartoon classic, Scooby-Doo, Shaggy and their pals solve spooky mysteries in a hamlet bedeviled by supernatural bedlam.
Join Turbo and his posse on the Turbo Fast Action Stunt Team. Filled with outrageous comedy, action and laugh out loud fun, "Turbo FAST" amps up everything to the extreme: extreme adventures, extreme challenges, and extreme excitement.
A 2014 Oscar nominee for Best Documentary Feature, this film explores the symbiotic relationship of artists Ushio and Noriko Shinohara.
After seeing her share of declawed cats, veterinarian Jennifer Conrad determines to put a stop to the often-crippling procedure.
This inspiring film goes inside the world's most prestigious magic camp and lets you in on the ambitions, stresses and dreams of the kids attending.
This film follows six Homeless World Cup competitors who are wrestling with addiction and poverty as they prepare for a global soccer championship.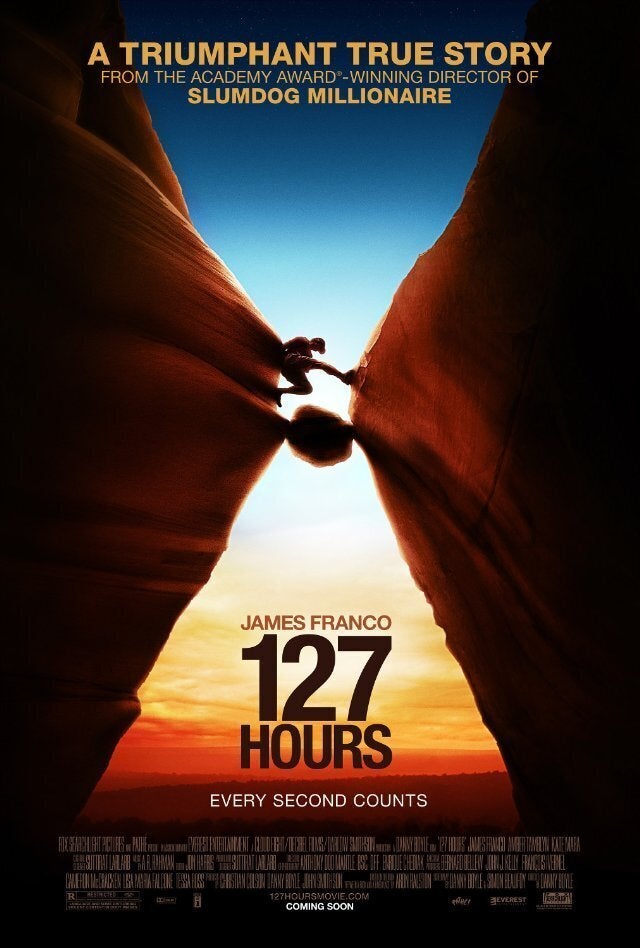 Titles You Can Only Get On Canadian Netflix