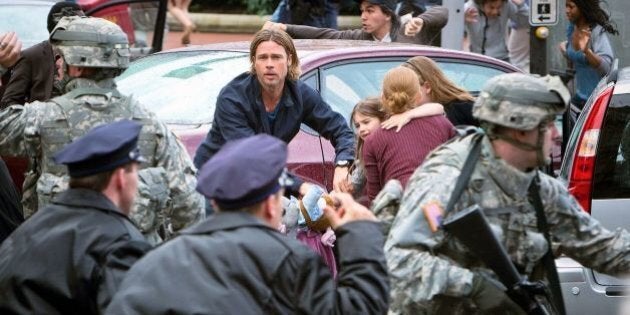 This never-ending winter has certainly acquainted us with our Netflix Canada library. Anything to keep us away from the unbearable cold and snow!
HuffPost Canada and Netflix Canada have teamed up to provide you with our best suggestions for new arrivals, long-time favourites and titles coming soon. Stop shuffling aimlessly through Netflix's library, and just take our word for it.
We will update with new suggestions biweekly -- feel free to check back whenever you're at a loss.
"World War Z"(Available March 7)
A U.N. employee (Brad Pitt) races against time and fate as he travels the world trying to stop the spread of a deadly zombie pandemic. As the undead hordes gain strength across the globe, governments topple and Earth stands on the brink of total social collapse.
"The Woman In Black"(Available March 15)
A young lawyer (Daniel Radcliffe) travels to a remote village where he discovers the vengeful ghost of a scorned woman is terrorizing the locals.
"The Heat"(Available March 29)
In this action-comedy, Sandra Bullock heads the cast as by-the-book FBI agent Sarah Ashburn, who forms an unlikely alliance with unconventional street cop Shannon Mullins (Melissa McCarthy) to take down a Russian gangster.
Workmates at a small Chicago brewery, Luke and Kate are romantically involved with others but also the best of friends -- on and off the clock. Things get complicated, however, when the couples spend a weekend together at a lakeside retreat.
"The Company Men"(Available March 15)
Written, directed and produced by John Wells, this indie drama stars Ben Affleck as a successful businessman who comes face-to-face with America's downsizing epidemic when he loses his job and is forced to take a construction gig.
"Melancholia"(Available March 11)
This inventive drama charts the disintegrating relationship between newly married 20-something Justine and her sister, Claire, just as Earth hurtles toward certain collision with a newly discovered planet.
New Yorker Brandon (Michael Fassbender) seethes with an overwhelming sex addiction, and when his uninhibited, unstable younger sister, Sissy (Carey Mulligan), invades his life and takes up residence in his apartment, he struggles to get a handle on his behaviour.
"The Boy In The Striped Pajamas"(Available March 14)
When his family moves to Poland, young Bruno befriends Shmuel, a boy who lives on the other side of the fence, where everyone seems to be wearing striped pajamas. Unaware of Shmuel's fate as a Jewish prisoner, Bruno embarks on a dangerous journey.
It's Ash Ketchum's tenth birthday, and he's ready to do what many 10-year-olds in the Kanto region set out to do -- become a Pokémon trainer! Things don't go exactly the way he planned when he ends up with a Pikachu instead of a standard first Pokémon, and winning gym badges turns out to be much tougher than he thought.
"Star Wars: The Clone Wars"(Available March 7)
These animated entries in the "Star Wars" sagas follow the adventures of the Jedi Knights, including Anakin Skywalker -- who draws ever closer to the dark side -- and his master, Obi-Wan Kenobi. Season 6 available only on Netflix.
"Bates Motel" (Season 1)(Available March 18)
Everyone knows what happened in "Psycho," but this chilling series takes viewers inside Norman Bates' world before Marion Crane checked in. The story opens following Mr. Bates' death, as Norman and his mother buy the motel that will bear their name.
"The Bletchley Circle" (Season 2)
Four ordinary women with an extraordinary flair for code-breaking and razor-sharp intelligence skills are the focus of this murder-mystery drama. Having served as code breakers in World War II, the four now focus their talents on catching killers.
"Turbo"(Available March 12)
A speed-obsessed snail who dreams of being the world's greatest race car driver gets his chance when a freak accident imbues him with high-octane speed. But he soon learns he'll need the help of his friends if he's going to go the distance.
"Pokémon: Black And White"
A new land, new rivals, new challenges and all-new Pokémon make the 14th season of the animated series one of the most exciting ones yet. When Ash travels to the distant Unova region, he discovers unfamiliar Pokémon that he can't wait to catch!
"Batman: The Brave And The Bold: Season 1" (Available March 15)
Batman travels to different times -- even to different dimensions -- to fight crime in this animated series, which finds the Caped Crusader teaming up with Green Arrow, Plastic Man and other superheroes to thwart a host of cunning villains.
"Thomas & Friends: Pop Goes Thomas"(Available March 15)
Thomas the Tank Engine sets out for a children's party with a load of fizzy lemonade, but when he arrives, the delicious drink has disappeared! Later, Thomas has an important job to do, but he'd rather join Percy in a game of hide-and-seek.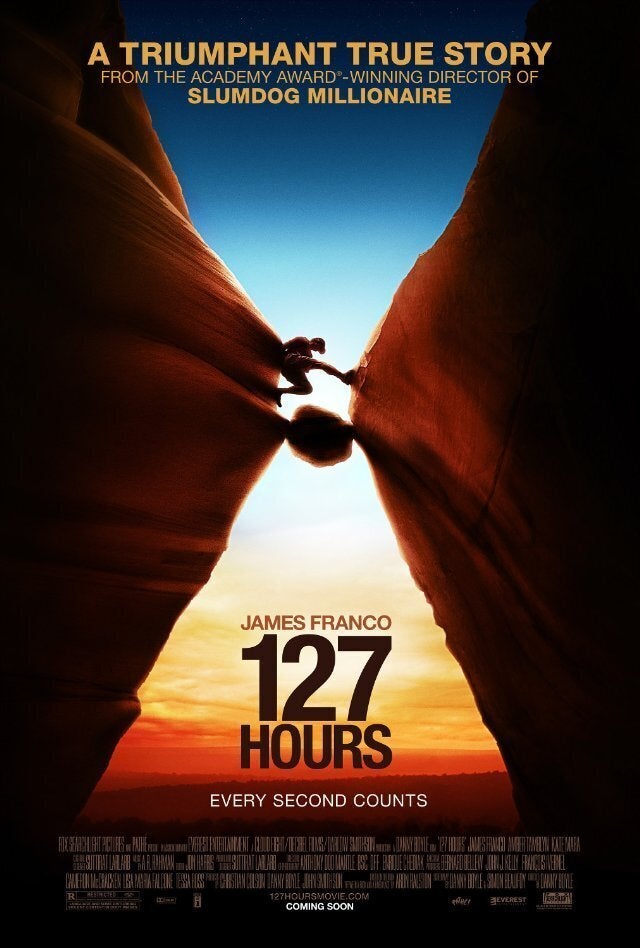 Titles You Can Only Get On Canadian Netflix