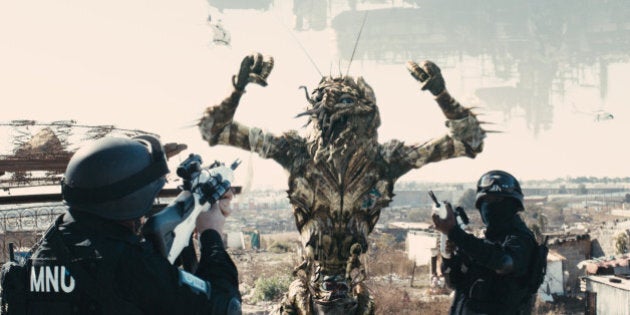 In some Canadian locales, the sun is finally shining and the nicer weather is upon us -- but that doesn't necessarily mean you're going to be outside all the time, right?
Netflix Canada has just released its new slate for the month of May, and it's looking up! Whether it's a romantic drama you're looking for ("The Lucky One," "The Other Boleyn Girl"), or sci-fi and explosions ("Total Recall," "District 9"), or if you just want to see what Cate Blanchett won that damn Oscar for (in "Blue Jasmine"), you're all set. Canadian TV is also on the docket, from new episodes of "Dragons' Den" to the latest season of "Murdoch Mysteries."
HuffPost Canada and Netflix Canada have teamed up to provide you with our best suggestions for new arrivals, long-time favourites and titles coming soon. Stop shuffling aimlessly through Netflix's library, and just take our word for it.
We will update with new suggestions biweekly -- feel free to check back whenever you're at a loss.
After years of segregation and forced labour, a race of stranded aliens enlists in a resistance movement spearheaded by a rogue government agent.
"Blue Jasmine"(Available May 6)
The high life leads to high anxiety for a fashionable New York City homemaker in crisis who finds herself forced to live a more modest lifestyle.
Paul Verhoeven's violent sci-fi adventure follows a construction worker who discovers a memory chip in his brain during a virtual-reality trip.
Marine vet Logan sets out to find the woman behind the smile in the lucky-charm photo that steered his fate while serving in Iraq.
When an American couple vacationing in Morocco falls victim to a random act of violence, a series of events unfolds across four countries.
Ambitious Boleyn sisters Anne and Mary compete for the heart of powerful but intemperate King Henry VIII in this opulent historical drama.
Winner of five Oscars, this black-and-white silent film follows the romance between a silent-era legend on a downward spiral and a rising starlet.
In this heartwarming tale, Julie Powell decides to spice up her uneventful life by cooking all 524 recipes outlined in Julia Child's classic cookbook.
"Nick & Norah's Infinite Playlist"
A newly dumped teen finds himself attracted to a live wire who shares his taste in music when they meet during a night on the town in New York City.
Brennan and Dale might be grown men, but that doesn't stop a childish sibling rivalry from erupting after Brennan's mom marries Dale's dad.
A chauvinistic morning-show commentator tries to prove the relationship theories he espouses on a segment called "The Ugly Truth."
"Portlandia"(Season 3) (Seasons 1 & 2 Also Available)
Fred Armisen and Carrie Brownstein send up the residents of Portland, Ore. Typical targets include artisanal light bulbs and feminist bookstores.
"Dragons' Den"(Seasons 7 & 8)(Three Other Seasons Also Available)
Aspiring entrepreneurs pitch their business ideas to five multi-millionaires with the wherewithal to turn great ideas into incredible fortunes.
"Murdoch Mysteries"(Season 7, Available May 7) (Two Other Seasons Also Available)
In Victorian-era Toronto, Inspector William Murdoch uses unconventional scientific methods to crack complex, high-profile murder cases.
"Heartland"(Season 7, Available May 13) (Seasons 1 - 6 Also Available)
Spunky teenager Amy is reeling from the sudden death of her mother when she and her grandfather are threatened with the loss of their horse ranch.
Re-creating the Bible's vision of human and divine history for modern audiences, this sweeping miniseries integrates key biblical tales and parables.
"Downton Abbey"(Season 3)
Exposing the snobbery and machinations of a disappearing class system, this series chronicles the elite Crawley family and their assorted servants.
"Derek"(Season 2)Available May 30
Ricky Gervais, creator of the original British version of "The Office," produces and stars in this heartwarming comedy-drama as Derek Noakes, a loyal English nursing home caretaker who sees only the good in everyone. Derek's sunny outlook comes in handy with his quirky coworkers and friends as they struggle against prejudice, government bureaucracy, and constantly shrinking budgets to care for the elderly residents who depend on them.
"Cloudy With A Chance Of Meatballs"
When inventor Flint Lockwood makes clouds rain food, the citizens of Chewandswallow can feed themselves. But a bowl of disaster is about to overflow.
"SpongeBob SquarePants: The Movie"
When Mr. Krabs is accused of stealing King Neptune's crown, SpongeBob and Patrick set out on a wild adventure to prove his innocence.
When Peter Pan flies into Wendy's home and leads her and her brothers to Neverland, she's more than happy to embark on the adventure of a lifetime.
This star-studded adaptation of Kate DiCamillo's book tells the tale of an unusually gifted mouse who falls in love with a human princess.
Skeeter's life is turned upside down when the fantastical stories he makes up to entertain his niece and nephew inexplicably turn into reality.
"Michael Jackson's This Is It"
This compelling documentary follows pop icon Michael Jackson during the days leading up to his untimely death as he prepares for a series of 50 shows.
A New Jersey high school teacher dedicates herself to helping a group of autistic students overcome obstacles and plan for life after graduation.
"The Man Nobody Knew: In Search of My Father CIA Spymaster William Colby"
Carl Colby, the son of enigmatic Cold War-era CIA op William Colby, gets to know his father in discussions with contemporaries and historians.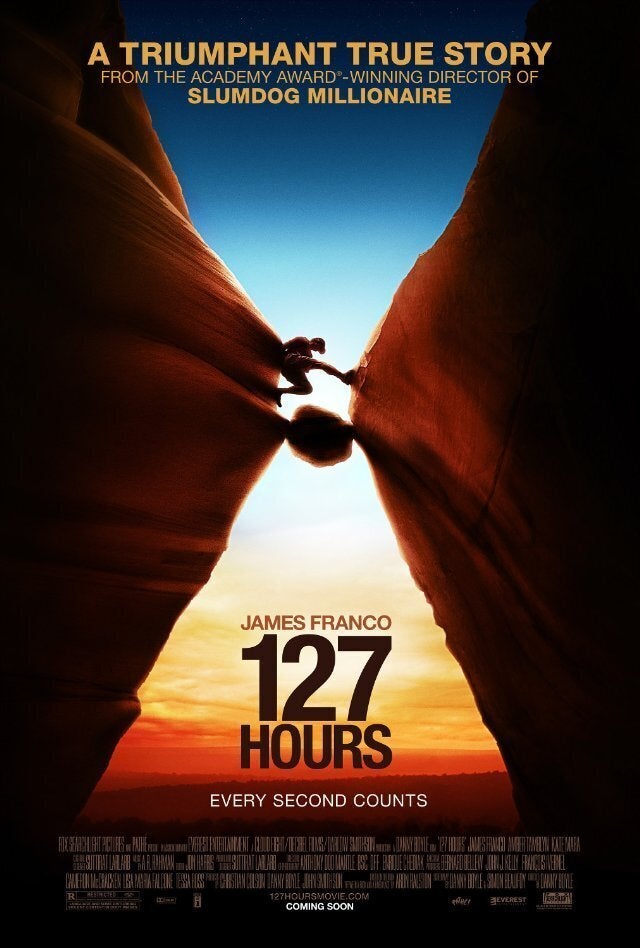 Titles You Can Only Get On Canadian Netflix