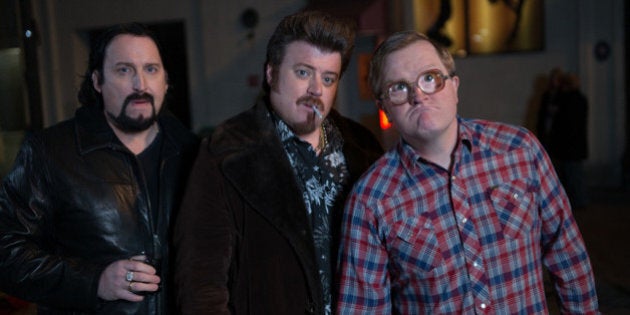 It's back to work or school for everyone, and that is a sad, sad thing. At least Netflix Canada has seriously upped their selection for the fall -- in a way, it can help make that transition a little easier.
From Oscar-winning movies like "12 Years A Slave" to homegrown Canadian comedy like "Trailer Park Boys," there's something for the highbrow and lowbrow alike.
HuffPost Canada and Netflix Canada have teamed up to provide you with our best suggestions for new arrivals, long-time favourites and titles coming soon. Stop shuffling aimlessly through Netflix's library, and just take our word for it.
We will update with new suggestions biweekly -- feel free to check back whenever you're at a loss. Of course, Netflix Canada has way more titles than we have listed here.
The autobiography of a black man who was abducted from New York and sold into slavery in the mid-1800s serves as the basis for this historical drama.
This smash-hit comedy follows four high school seniors as they strive for the most eagerly anticipated rite of adulthood: losing one's virginity.
Billionaire Bruce Wayne must once again don the cape of his alter ego, Batman, when Gotham is threatened by new foes such as Catwoman and Bane.
"The Wolf Of Wall Street"
Based on the true story of Jordan Belfort, from his rise to a wealthy stock-broker living the high life to his fall involving crime, corruption and the federal government.
Slowed by age and failing eyesight, crack baseball scout Gus Lobel takes his grown daughter along as he checks out the final prospect of his career.
"Anchorman 2: The Legend Continues"
With the '70s behind him, San Diego's top rated newsman, Ron Burgundy, returns to take New York's first 24-hour news channel by storm.
"Snow White And The Huntsman"
An updated take on the Snow White tale finds the fair-skinned maiden battling the Evil Queen with skills learned from the huntsman sent to kill her.
After Wesley Gibson discovers that his murdered father belonged to a secret guild of assassins, he hones his innate killing skills and turns avenger.
Forrest Gump, a friendly, simple-minded man, finds himself in the middle of nearly every major event of the 1960s and '70s.
Listings Continue After Slideshow!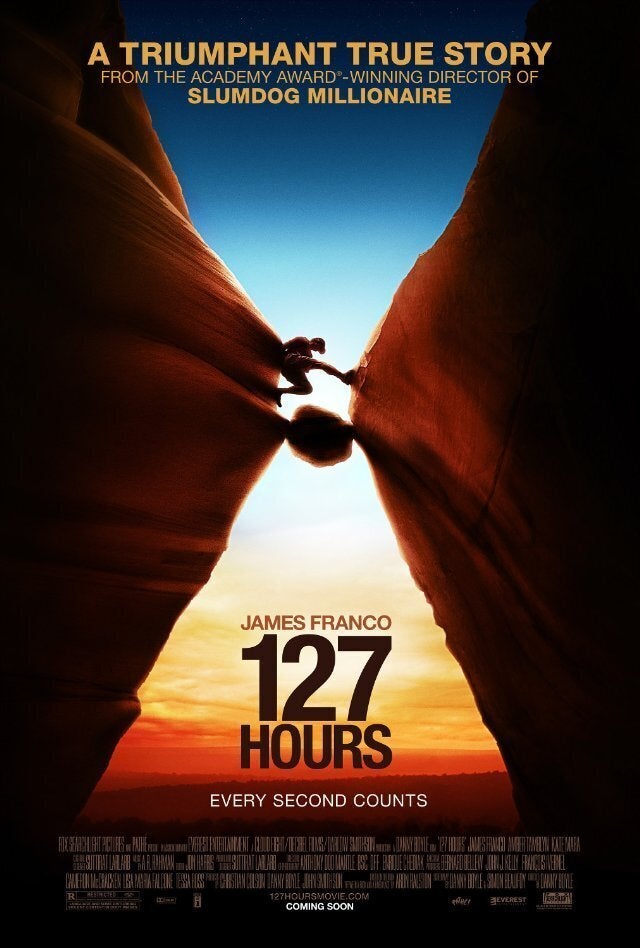 Titles You Can Only Get On Canadian Netflix
"Trailer Park Boys"(Season 8 Available Sept. 5) (Seasons 1 - 7 Available)
Follow the booze-fueled misadventures of three longtime pals and petty serial criminals who run scams from their Nova Scotia trailer park.
"Covert Affairs"(Season 4)(Seasons 1 -3 Available)
When CIA operative Annie Walker is yanked out of training and thrust into duty, she realizes she's being used as bait to lure a villain from her past.
"Once Upon A Time"(Season 3 Available Sept. 28) (Seasons 1 - 2 Available)
In this fantasy series, a young woman is drawn to a small Maine town and discovers that it's filled with elements of the fairy tale world.
"Major Crimes"(Season 2 Available Sept. 10)
In this spinoff of "The Closer," Capt. Sharon Raydor leads a force of Los Angeles police detectives in solving the city's toughest felonies.
"Bones" (Season 9 Available Sept. 16) (Seasons 1 - 8 Available)
A forensic anthropologist teams up with an FBI agent to investigate crimes that have left scant evidence behind: namely, the bones of the deceased.
"Weeds"(Season 6) (Seasons 1 - 5 Available)
A suburban mother starts selling marijuana to her affluent neighbors so she can maintain her comfortable lifestyle after her husband's sudden death.
"Pac-Man And The Ghostly Adventures"(Season 1)
Teenage Pac and his loyal crew face the ups and downs of adolescence while protecting Pac-World from a ghostly army led by the evil Betrayus.
"Turbo FAST"(Season 1 Available Sept. 12)
Join Turbo and his posse on the Turbo Fast Action Stunt Team. Filled with outrageous comedy, action and laugh out loud fun, "Turbo FAST" amps up everything to the extreme: extreme adventures, extreme challenges, and extreme excitement.
"Hotel Transylvania"(Available Sept. 14)
Dracula, who operates a high-end resort away from the human world, goes into overprotective mode when a boy discovers the resort and falls for the count's teen-aged daughter.
"Batman: The Brave And The Bold" (Season 2 Available Sept. 15)
Batman travels both time and space to fight crime in this animated series, which finds the Caped Crusader teaming up with his fellow superheroes.