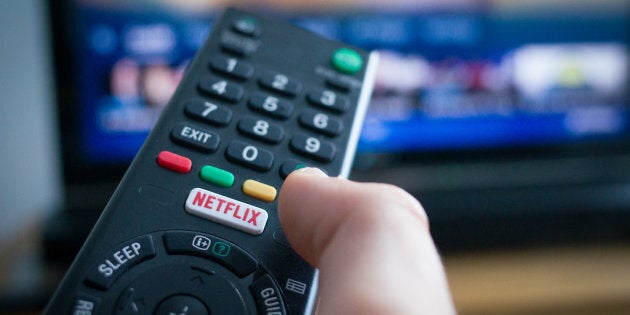 It was one of the reasons many Netflix subscribers often "border-hopped" to use the U.S. service, a practice that Netflix has largely shut down in recent years.
But things have changed. According to data at the Unofficial Netflix Online Global Search (uNoGS) website, Netflix Canada now offers 5,500 movie and TV titles, just short of the 5,707 titles available in the U.S.
In fact, Canada now has the third-largest Netflix catalogue of any of the 24 countries monitored by uNoGS, behind only the U.S. and Japan.
Of course quantity doesn't equal quality, and Canadians today are still missing some notable content. For instance, the long-running sitcom "Cheers," and its equally long-running sequel, "Frasier," are available on the U.S. service, but not in Canada. The same is true for the hit cable series "Californication." All of those shows are available on Bell Media's CraveTV streaming service.
But the Canadian Netflix catalogue has at times given Canadians access to premium content not available in the U.S. For instance, "Star Wars Episode VII: The Force Awakens" was available only to Canadian Netflix subscribers for some time. (The more recent installment, "The Last Jedi," is available on both U.S. and Canadian Netflix.)
Netflix has been busily expanding its Canadian content. It teamed up with the CBC to co-produce "Anne" and "Alias Grace," and has continued the long-running comedy "Trailer Park Boys."
Total spending on Canadian content production hit an all-time high of $3.3 billion last year, wrote tech law expert and University of Ottawa professor Michael Geist.
"Notably, the increased expenditures do not come from broadcasters, whose relevance continues to diminish year-by-year," Geist wrote on his blog.
"In fact, the private broadcasters (led by Bell) now contribute only 11 per cent of the total financing for English-language television production. The increasing irrelevance of private broadcasters for financing Canadian television production is particularly pronounced in the fiction genre."
Last fall the federal government announced a deal with Netflix that would see the service invest $500 million into Canadian productions, while sparing it from the federal GST and from having to follow the Canadian content rules that traditional broadcasters must follow.
That was too small a measure for the government of Quebec, which objected to the fact there was no specific commitment by Netflix to French-language programming. Quebec announced plans earlier this year to charge its 9.975-per-cent sales tax on Netflix and other streaming services, as well as on other foreign online businesses.