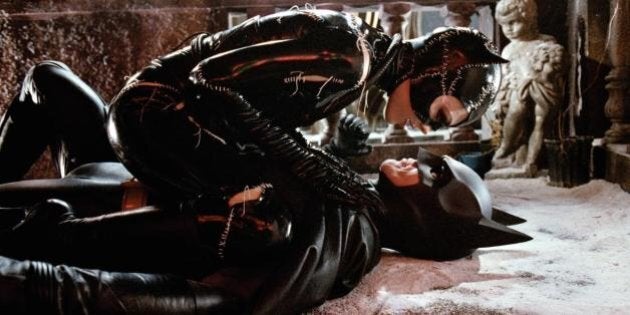 Spring is finally rolling around (in some places, very reluctantly), and Netflix Canada is ramping up the good stuff.
Perhaps in an attempt to keep us glued to our devices, the streaming service is adding some great movies, from the original "Batman" and "Batman Returns" to the gruesome "Se7en" and '80s classic "Lethal Weapon." You can also relive your childhood/teenage angst and (most likely re-)watch "The Sisterhood Of The Traveling Pants" and "A Walk To Remember."
TV-wise, we're still coming down from Season 3 of "House Of Cards" and the recently released first season of "Bloodline," but in April Netflix Canada is offering Season 4 of addictive British drama "Downton Abbey" and a "Derek" special on April 3, starring none other than Ricky Gervais as the titular Derek. Oh, and you can't forget "Marvel's Daredevil," which launches on April 10.
HuffPost Canada and Netflix Canada have teamed up to provide you with our best suggestions for new arrivals, long-time favourites and titles coming soon. Stop shuffling aimlessly through Netflix's library, and just take our word for it.
Feel free to check back whenever you're at a loss. Of course, Netflix Canada has way more titles than we have listed here.
Cast: Brad Pitt, Morgan Freeman, Gwyneth Paltrow
A seasoned homicide detective and his new partner are on a desperate hunt for a killer whose gruesome crimes are based on the Seven Deadly Sins.
Cast: Mel Gibson, Danny Glover, Gary Busey
A straitlaced LAPD detective teams up with an unhinged cop who, distraught after his wife's passing, has a death wish and takes unnecessary risks.
"The Sisterhood Of The Traveling Pants"
Cast: Amber Tamblyn, Alexis Biedel, America Ferrera
Four best friends buy a mysterious pair of pants that fits each of them despite their being different size, and makes whoever wears them feel fabulous.
Cast: Shane West, Mandy Moore
When bad boy Landon is cast opposite the campus bookworm in a school play, romance blooms – but ultimately, tragedy tears them apart.
Cast: Leonardo DiCaprio, Djimon Hounsou, Jennifer Connelly
In war-ravaged Sierra Leone, a diamond smuggler offers to reunite a local fisherman with his family in exchange for a gigantic gem he discovered.
Cast: Tom Cruise, Ken Watanabe
An American hired to instruct the Japanese army in the ways of modern warfare soon learns to respect the samurai that he has been ordered to destroy.
Cast: Jim Carrey, Ed Harris, Laura Linney
Truman Burbank is the star of "The Truman Show," a 24-hour-a-day TV phenomenon that broadcasts every aspect of his life without his knowledge.
"Boyhood"(Available April 6)
Cast: Patricia Arquette, Ellar Coltrane, Lorelei Linklater
After divorcing, a mother and father continue to share the task of guiding their young son through youth and adolescence, and finally to adulthood.
Cast: Michael Keaton, Jack Nicholson, Kim Basinger
Batman begins making a name for himself just as the flamboyant Joker takes over The Mafia in director Tim Burton's adaptation of the comic book.
Cast: Michael Keaton, Michelle Pfeiffer, Danny DeVito
Batman battles three new villains plotting to take over the city, including a corrupt businessman, the hideous Penguin and the mysterious Catwoman.
Cast: Malin Akerman, Billy Crudup, Matthew Goode
Prohibited from using their powers in a parallel Earth in 1985, a band of superheroes unites to defend themselves when one of their own is murdered.
Listings Continue After Slideshow!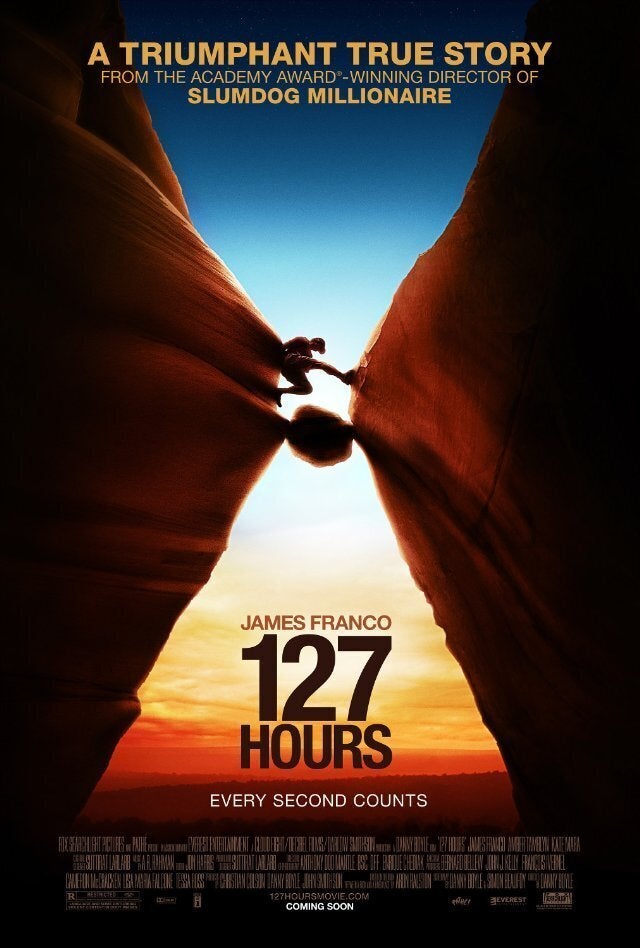 Titles You Can Only Get On Canadian Netflix
"Derek"(Special) (Available April 3)
Emmy-nominated series creator and star Ricky Gervais is Derek Noakes, a loyal English nursing home caretaker who sees only the good in everyone. Derek's sunny outlook comes in handy with his quirky coworkers, eccentric friends and the elderly residents who depend on him in this heartwarming, mockumentary style comedy-drama.
"Downton Abbey"(Season 4)
Exposing the snobbery and machinations of a disappearing class system, this series chronicles the elite Crawley family and their assorted servants.
"Marvel's Daredevil"(Season 1) (Available April 10)
A live-action series that follows the journey of attorney Matt Murdock, who in a tragic accident was blinded as a boy but imbued with extraordinary senses. Murdock sets up practice in his old neighbourhood of Hell's Kitchen, New York, where he now fights against injustice as a respected lawyer by day and masked vigilante at night.
"Halt & Catch Fire"(Season 1) (Available April 8)
Re-creating the dawn of the personal computer era, this digital drama tracks the fates of an industry visionary and his brilliant colleagues.
"All Hail King Julien"(Season 1, FIVE New Episodes)
King Julien is back and shaking his booty harder than ever! Discover the wild world of Madagascar as the king takes on the jungle's craziest adventures. With his loyal sidekicks Maurice and Mort, they meet a whole new cast of colourful animals, including ambitious head of security Clover and the villainous Foosa.
A woman is transformed into a giant after she's struck by a meteorite on her wedding day, and she becomes part of a team of monsters sent in by the U.S. government to defeat an alien mastermind trying to take over Earth.
A 12-year-old boy searches for the one thing that will enable him to win the affection of the girl of his dreams. To find it he must discover the story of the Lorax, the grumpy-yet-charming creature who fights to protect his world.
"Video Game High School"(Season 3) (Available April 13)
In a futuristic world where gaming is the top sport, a teenager attends a school which specializes in a curriculum of video games in each genre.
Popular in the Community