Those who use a neti pot really love their neti pot. And those who don't, well, think they're pretty disgusting.
In case you aren't familiar with the term, a neti pot is a container that looks like a small teapot, only it's used to clean out your nose. Literally. An essential tool for the practice called "nasal irrigation," as shown in the video above, a neti pot uses a solution of water and saline to clear mucus and debris from nasal passages and help with a variety of ailments.
The actual process is quite simple, once you wrap your head around it. Pour distilled or previously boiled water that has cooled into the neti pot (for safety's sake, never use tap water), then mix in either the saline solution provided, or one teaspoon of salt for every two cups of water used. Shake the pot slightly to mix, then over a sink, lean your head forward and to the side. Insert the spout of the pot into one nostril and pour, allowing the liquid to come out the other nostril. Keep your mouth open to help ensure the solution doesn't go down your throat. When you're done, blow your nose softly, then repeat the process on the other nostril.
For those who find the notion of releasing everything via their nostril completely vile, let us assure you, you aren't suddenly inundated with booger gushing out of your nose. Instead, it's more like a gentle stream of water with a slight hint of mucus. Once you blow your nose, however, you'll be amazed (and relieved) at how much comes out.
Still willing to try it? Check out the many ways a neti pot can help clean out your body: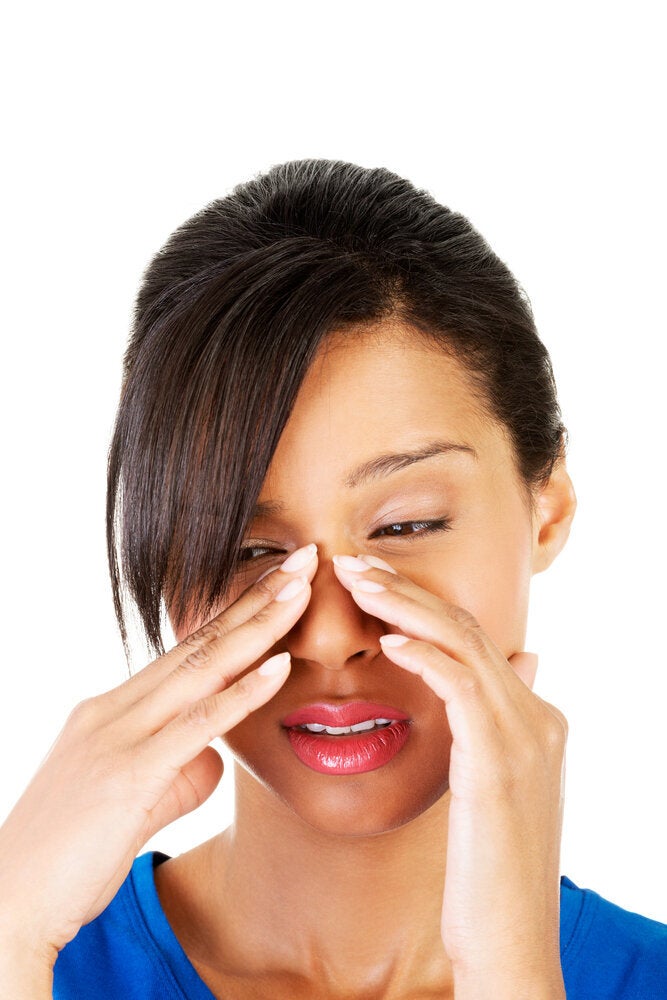 Neti Pot Use
Whether it's a one-time sinus infection or chronic sinusitis, using a neti pot with a saline solution can help thin out mucus and promote healing.
There are many medications women can't take when they're pregnant, and these include cold medications. Having the option of nasal irrigation can help with colds, as well as general stuffiness if you're pregnant.
The nose has a natural defense against bacteria and other infections, called cilia, which are tiny hairs that 'sweep' out harmful agents. But when mucus gets thick, they can't do their job — and that's where a neti pot comes in.
Snoring has many causes, and one of those is congestion. So a bonus for those feeling better thanks to using a neti pot — a better sleep too!
Dry noses are one of the unfortunate side effects of dry air in the home, but a regular nasal irrigation can help keep the membranes of the nose moist.
Funny how when you can't smell, you don't really feel like eating, isn't it? Clearing up your nose means food will suddenly become appealing again.
Once the pollen gets going in the air, it goes up your nose too, making seasonal allergies even worse. Try using a neti pot to clean out your nose, and clean out the allergens too.
Relying on drugs is never a great solution for illness, and when it comes to sinuses, decongestants can only be used for a limited time (if at all). You want to make sure you don't dry out your sinuses further with meds, so try out the neti pot to see how it works for you.