UPDATE 1/21/2016: Telecom firm netTalk says thousands of Canadians who lost their phone numbers in a dispute with another telecom have regained their service.
"We are very pleased to announce that, effective immediately, all netTALK Canada telephone numbers and services are live and fully functioning," netTalk said in a statement emailed Wednesday night.
The company said it would be in touch with its customers to compensate them for the inconvenience.
Original story follows below.
A billing dispute between two telecom companies has resulted in thousands of Canadians losing their phone numbers, but the companies involved say they are working to return those numbers to their owners.
Customers of phone-service upstart netTalk found that they were unable to receive incoming calls, with callers being told that the number they are calling is "no longer in service." Customers could still make outbound calls.
Ottawa resident and netTalk customer Sharon Henderson said she discovered she had lost her number on Friday, less than a month after she signed up with the startup phone service that offers 10Gb of data for $40 a month.
"I want consumers to be wary, because they're still selling" the netTalk service, she said, referring to the fact the company's website is evidently accepting new customers.
Henderson said it appeared that Florida-based netTalk had removed its Canadian contact information from its site. She is calling on the CRTC, Canada's telecom regulator, to put pressure on netTalk to resolve the issue and return customers' phone numbers to them.
At the heart of the matter is a dispute between netTalk and Iristel, the company netTalk contracted to provide phone numbers in Canada.
"Unfortunately, disputes have arisen with Iristel, and … we received notice from counsel representing Iristel demanding we make arrangements to port all Canadian phone numbers to another carrier," netTalk said on its Facebook page.
According to Iristel, the "dispute" in question is that netTalk hasn't paid its bill to Iristel in two years. The company says it's owed up to $2 million. It says 75,000 Canadians have been affected by the dispute.
"We apologize for this and we do not feel comfortable putting Canadian consumers in the middle, but we ran out of options and had no other choice," Iristel senior VP Maged Bishara said in a statement.
"We're working with the CRTC to ensure customers can get their phone numbers back and also to ensure netTalk cannot do this again in Canada."
In a statement emailed to Huffington Post Canada, netTalk COO Nick Kyriakides said the issue of whether netTalk owes that money "is being disputed and currently being litigated. ... We plan to continue offering netTALK service in Canada."
He disputed Iristel's claim of 75,000 affected customers, saying there were only 27,000
"This is a prime example of the trumped up, egregious, and fictitious over-charges we have been subjected [to] and are currently challenging in the courts," he wrote.
The Huffington Post Canada has reached out to the CRTC for comment, and will update this story as warranted.
NetTalk said it arranged to port the numbers to another carrier, but the new contractor, Primus, was unable to take control of the numbers when it tried.
"Iristel finally relented early yesterday and agreed to reactivate your numbers rather than holding them hostage in their dispute with us," netTalk told customers Tuesday in a Facebook update. "However, since agreeing, Iristel thus far have failed to reactivate the numbers."
For her part, Henderson says she will likely switch providers, no matter the outcome.
"In retrospect, I should have tested it out first," before porting the number, she said.
Note:This story has been upated from its original version, to reflect comments from netTalk.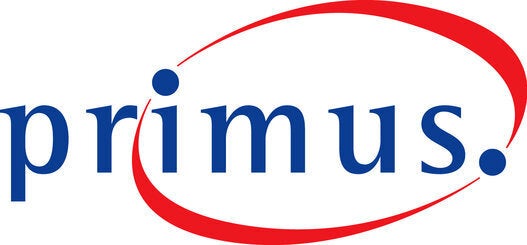 Telecoms With Most Complaints, 2015