New photos of Amber Heard showing injuries to her face allegedly caused by Johnny Depp have been released.
According to the magazine, these injuries were from another domestic abuse incident in December 2015 allegedly involving her estranged husband.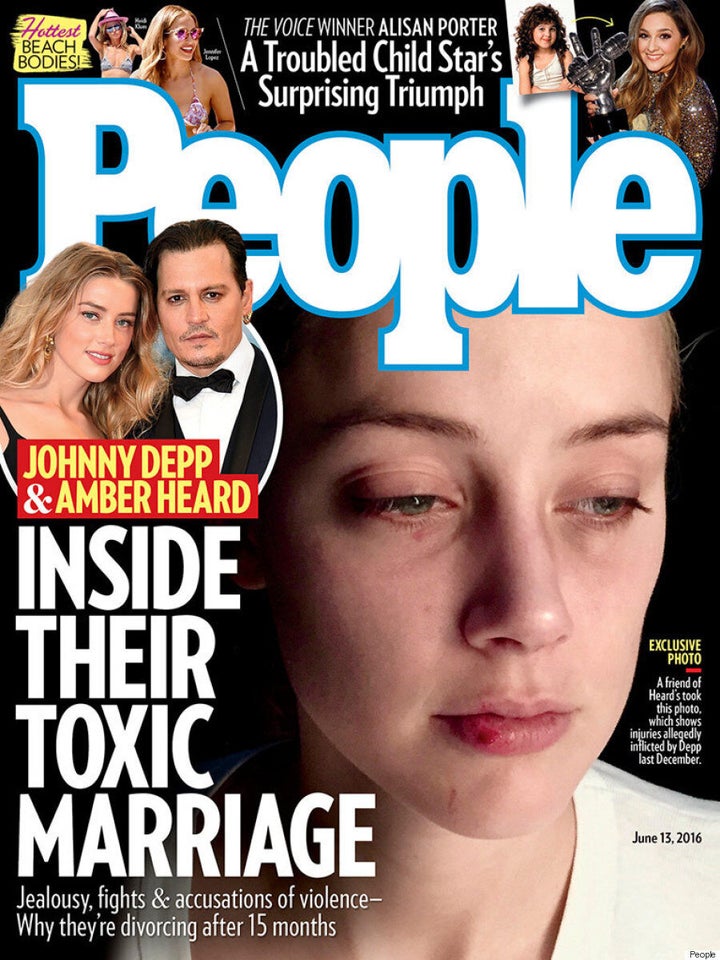 In her court filing, she accused the "Pirates" actor of domestic violence and said "there was one other severe incident in December 2015 when I truly feared for my life."
Heard filed for divorce from Depp on May 23 after 15 months of marriage. She was granted a temporary restraining order, with the judge ordering Depp to stay 100 feet away from "The Danish Girl" actress.
"I endured excessive emotional, verbal and physical abuse from Johnny, which has included angry hostile, humiliating and threatening assaults to me whenever I questioned his authority or disagreed with him," she said.
The divorce filing came a couple days after another alleged domestic abuse incident on May 21, wherein Heard accused Depp of throwing her cellphone at her, causing injuries to her face. She claims the actor showed up to her 30th birthday party "inebriated and high," grabbed her by the hair and "violently shoved me to the floor."
A photo, showing her bruised face, was released.
"With her statement Amber hopes to give the LAPD the opportunity to conduct an accurate and complete investigation into the events of that evening and before,'' Heard's lawyers wrote in a statement. "If that occurs, and the truth is revealed, there is no doubt that Amber's claims will be substantiated beyond any doubt, and hopefully Johnny will get the help that he so desperately needs.''
An LAPD spokesperson told People that the officers who responded to the 911 call on May 21 determined there was "no evidence of any crime" at the scene. Heard's lawyers said the actress originally declined to make a statement to police at the time to "protect her privacy and Johnny's career."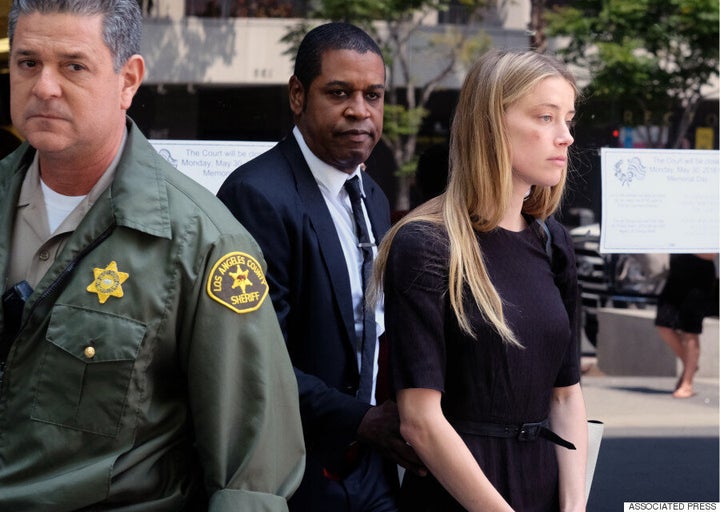 "Amber is simply a victim of domestic violence, and none of her actions are motivated by money,'' Heard's lawyers wrote. "Amber is a brave and financially independent woman who is showing the courage of her convictions by doing the right thing against Johnny's relentless army of lawyers and surrogates.''
"In all these years I have known Johnny he has never been physically abusive with me and this looks nothing like the man I lived with for 14 wonderful years," Paradis, the mother of Depp's two children, allegedly wrote in a letter.
Depp is currently on tour with his band, Hollywood Vampires.