At least 40 people were arrested by RCMP Thursday after a protest against New Brunswick fracking projects turned violent in Rexton.
According to a news release, at least five RCMP vehicles were torched and destroyed, and one shot was fired by a protester. Molotov cocktails were also thrown, say police.
"There have been threats made to employees who were working with a private security firm at the site, as well as firearms offences, incidents of intimidation, mischief and other criminal behaviour," said New Brunswick RCMP Const. Jullie Rogers-Marsh.
Story continues below gallery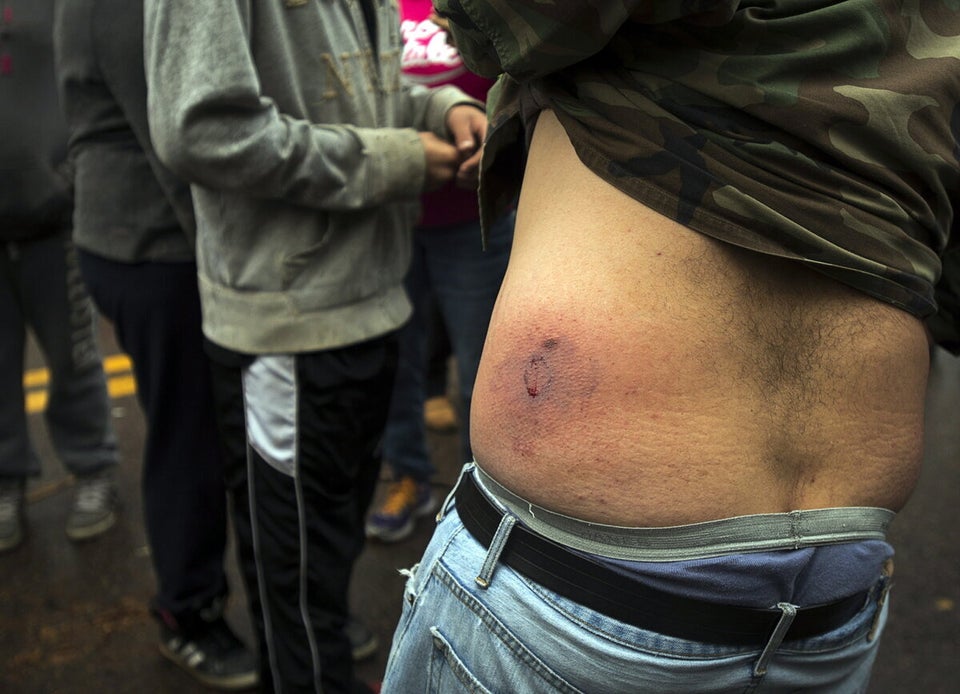 Elsipogtog First Nation Protest Fracking Projects
RCMP began enforcing an injunction to end the protesters' blockade at around 7:30 a.m. at a compound where energy company SWN Resources stores exploration equipment. Nearby schools were closed early.
"For those reasons, and to ensure public safety, police action was required," Rogers-Marsh said.
Elsipogtog First Nation Chief Arren Sock and unidentified band councillors were among those who were arrested, according to a photo uploaded to a Facebook page named "New Brunswickers Concerned About Shale Gas."
According to one eye witness, some protesters said they were "willing to die" holding the blockade, reported APTN News.
Traffic remains closed in the area around Route 134 at Rexton and Route 11 between Richibucto and Sainte-Anne-de-Kent.
With files from The Canadian Press.