Periods are nothing to be ashamed of.
Yes, leaks can be embarrassing and talking about cramps at work can make some feel uncomfortable, but a new Toronto campaign wants to remind women periods are simply a "vital part of life."
"I believe menstruation is still something that's looked on as taboo within our society," says Bertram. "We all know it happens but no one cares to talk about it."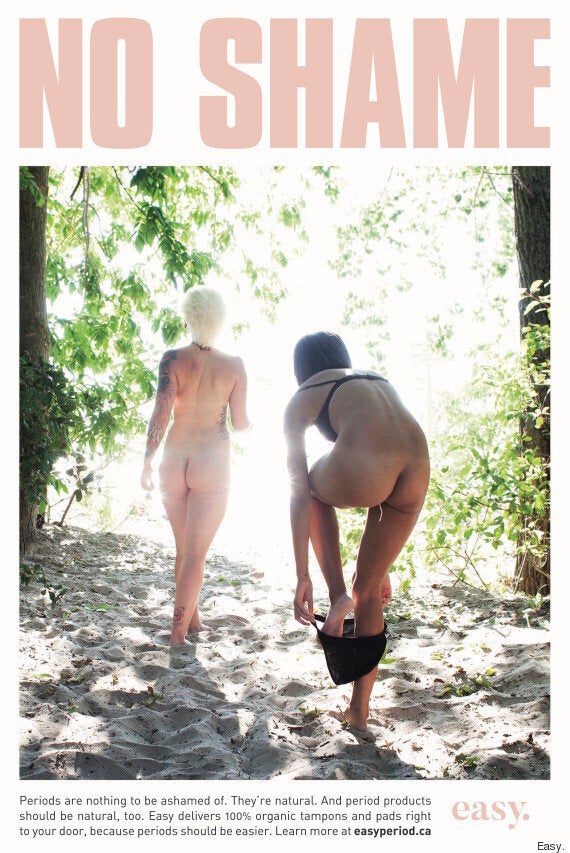 "Tampon showing – her friends are going skinny-dipping, she joins in and doesn't care that her tampon string is hanging out against her thigh."
The campaign features four posters in total.
"'No Shame' means not having to hide, not having to feel like something that is natural needs to be hidden. Rather I hope to start a conversation that engages both men and women and hopefully leads to a better understanding of menstruation," she tells The Huffington Post Canada.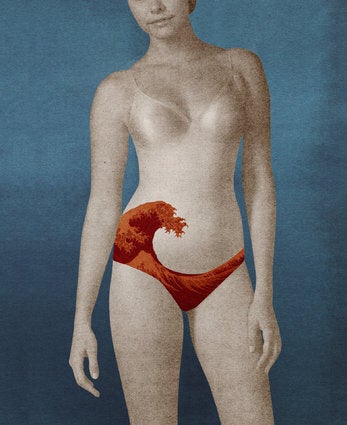 11 Questions Women Have About Their Periods
Popular in the Community