HAMILTON, Ont. — New Democrats were asked Sunday to choose between competing visions of their party.
Should they pick a leader who is head and shoulders above the rest in terms of organization and fundraising, and is focused on building the party into an electoral machine for 2019?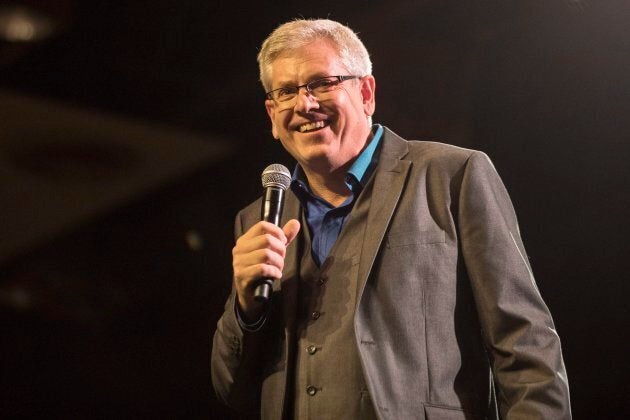 Should members select someone who can deepen the relationship with social democrats in Quebec and is best placed to speak to the province's francophones as the pathway to victory in 2019?
Should the party move left, oppose all pipelines, criticize Israel's occupation of Palestine, and embrace public ownership?
Or, should they choose a leader focused on connecting and fighting for the party's traditional grassroots: labour, Indigenous people and blue-collar workers?
Jagmeet Singh, Guy Caron, Niki Ashton and Charlie Angus are as different as their offers are.
Singh, the 38-year-old Ontario NDP MPP, is youthful and energetic. He arrived bouncing on stage Sunday with his hand in the air, to the words "We're ready. Yeah, we're ready," of soca artist Bunji Garlin's song "Differentology," which rang out in the Hamilton Convention Centre.
As a Sikh with a toehold in Brampton, Ont., he offers the party the opportunity to make inroads with the Punjabi community and to win suburban ridings. He has shown himself to be calm under pressure, and careful and considerate when faced with internal caucus opposition. His young team includes few party insiders. He could offer a wind of change.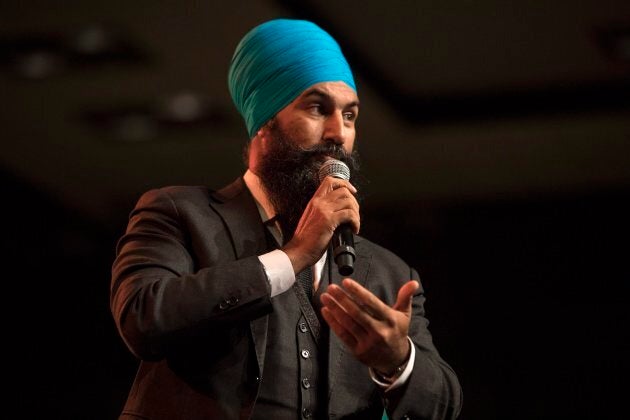 "Who will make our party ready to win in 2019? That's the goal," he suggested, saying that should be the ballot question Sunday following his showcase. "Who is going to get us in a position so we can win, form government and implement our progressive policies?"
Caron is a policy wonk. His platform is more comprehensive and detailed than his challengers' are. He is earnest and frank. His position not to interfere on any matters put before the Quebec National Assembly — such as the controversial Bill 62 ,which bars veiled women from delivering or accessing government services — may rub Canadians outside of Quebec the wrong way. But Caron's thinking is rational, fits with the party's stated policies outlined in the Sherbrooke declaration, and has been clearly expressed.
He wants the ballot question to be: "Who is the best placed candidate to unite Quebec progressives with progressives across the country, the only way to win in 2019?"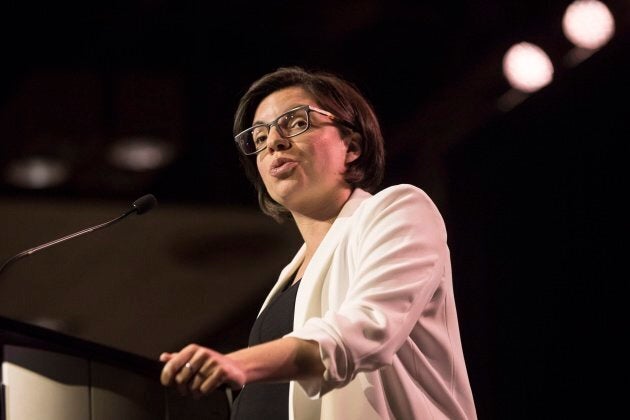 Ashton is the only woman in the race. As she presses on, carrying twins no less, the multilingual PhD student is calling for bold change and a return to socialist principles that "is not driven by polling and PR." Her messages resonate with many New Democrats who feel the party has played it too safe and too centrist for far too long. Hers is a rallying cry for those who want fundamental shifts, on income inequality and climate change especially, and aren't willing to sacrifice their principles to obtain power.
"This is an opportunity for the NDP to get on track," she told reporters after her showcase. "People want the NDP to stand for things."
Angus speaks to the soul of the party. He wears his emotions on his sleeve. He can be hot or cold, but no one doubts that he has people's best interest at heart. If the electorate craves authenticity and a passionate, at times angry, advocate, Angus may be their man.
"There is a way to do politics that is about giving people hope, that's about building community, and we don't just have to trash and kick and shout slogans," he told HuffPost Canada on Sunday.
Do they need a leader in the House this fall?
He wants members to think about electing a leader who is able to lead in Parliament this fall. That would mean rejecting Singh, who is the only person in the race without a seat.
"If New Democrats are not fighting like hell for people being left behind, why should they vote for us in 2019? The ballot question is: Who is going to walk into Parliament ready to take this government on?"
Many of the New Democrats who attended the party's candidate showcase in Hamilton, Ont., were decided voters who came to cheer for their candidate.
Some, however, were still undecided.
"I'm totally open-ended about the whole thing," said Howard Aster, from Oakville, Ont. "The real question is 'what is the future of the NDP?'"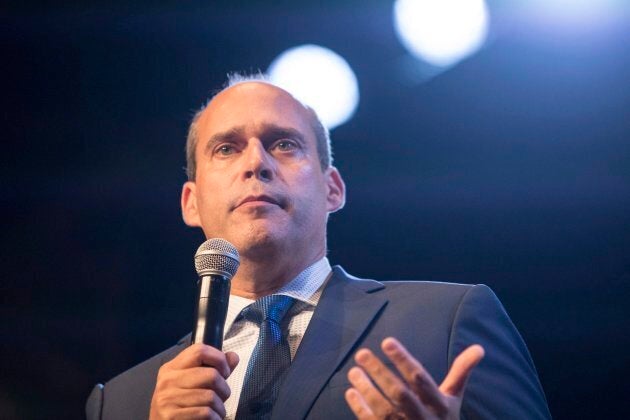 "I think the race is between Jagmeet and Guy," offered David Berlin, a long-time New Democrat who flirted with the idea of running in this leadership race. "It's hard to get the pulse of the party at the moment, and it is a party in transition....
"After the last [federal election] campaign, they more or less beheaded themselves, which got rid of [leader Thomas] Mulcair, but what they haven't done is gone through a soul-search yet. This is not the old party that I grew up with."
New Democrats started voting for a new leader Monday.
Members can vote by preferential ballot online or by mail. First ballot results will be announced Sunday, Oct. 1. If a candidate does not obtain 50 per cent of the votes cast, a second round of voting will take place on Oct. 8. Members who voted online will be allowed to change their ranking.
The race could continue until Oct. 15.