New Democrats are asking how Prime Minister Justin Trudeau can walk away from electoral reform when, mere weeks ago, he said that abandoning such a promise wouldn't reflect how he was raised.
In question period Monday, NDP democratic reform critic Nathan Cullen and MP Alexandre Boulerice got personal with the prime minister while hammering his about-face on the thorny matter of changing Canada's voting system.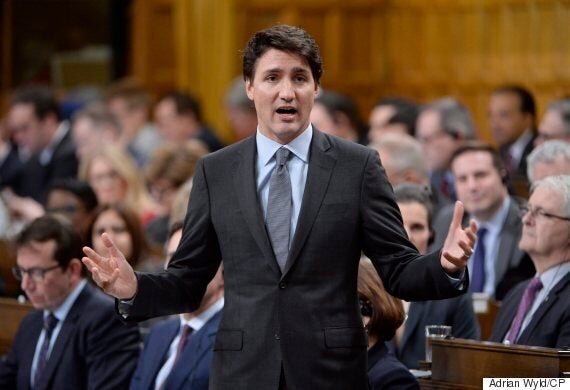 Both Cullen and Boulerice noted how, on Dec. 2, Trudeau told the Toronto Star he was committed to his campaign pledge that 2015 would be the last election under the first-past-the-post system, saying then: "I make promises because I believe in them."
Trudeau told the Star at the time that Canadians want a "better system" of voting and elected his party to do the hard things, not to throw their hands up when the going gets tough.
"No, I'm sorry, that's not the way I was raised, that's not the way I'm going to move forward on a broad range of issues," the prime minister said at the time.
Cullen, who angrily blasted the prime minister as a "liar" last week, told the House of Commons that Trudeau once "looked longingly into the eyes of Canadians" and pledged he wouldn't be the type of leader who would say anything to get elected.
"Whatever happened to that guy? We hardly even got to know him," Cullen said.
"You'd think the prime minister would at least have the decency to blush when he's breaking his promise to Canadians so blatantly, and he could at least take that slightly smug look off his face."
The NDP critic noted how the electoral reform committee recommended a proportional system — something for which New Democrats have long pined and Cullen believes leads to parties working together.
Cullen accused Trudeau of "fear-mongering" and walking away from reform simply because it wouldn't benefit Liberals.
Trudeau said his government took the issue seriously but concluded there were too many "strongly held, divergent views on the issue." With no consensus, Trudeau said, there was "no responsible path forward."
"You'd think the prime minister would at least have the decency to blush when's breaking his promise to Canadians so blatantly and he could at least take that slightly smug look off his face," Cullen said.
The veteran MP said he was raised to believe one should apologize when breaking their word. He read back Trudeau's remarks to the Star from two months ago and asked why Canadians should believe him again.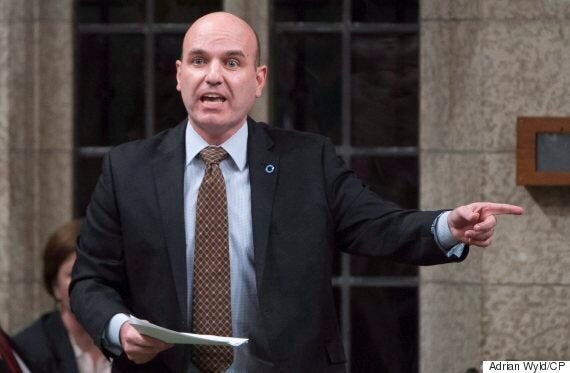 The prime minister said Canadians do want a better democracy, which is why his government is moving forward on such steps as repealing aspects of the previous government's so-called Fair Elections Act.
Boulerice also recounted Trudeau's earlier remarks about keeping his word.
"Has he forgotten about the way he was raised?" Boulerice asked.
The prime minister, who famously invoked his relationship with his father, Pierre Elliott Trudeau, during a foreign policy debate in 2015, appeared unrattled.
"I was raised to keep in mind the best interests of this country, to serve them well… the way they deserve to be served," Trudeau responded.
A little later, Boulerice said his colleagues shouldn't be alarmed if they smell smoke.
"The pants of the prime minister are on fire," he said.
The remark didn't sit well with Liberals. It's considered unparliamentary language to suggest another member is lying.
Boulerice was admonished by the House Speaker last week for saying Liberals lied to Canadians. The Quebec MP later withdrew the remarks.
New minister not given marching orders to work on pledge
HuffPost has also learned that Trudeau did not give Karina Gould, his new democratic institutions minister, marching orders to follow through on the Liberals' campaign pledge after she was appointed in early January.
Though Gould did not receive her formal mandate letter until last week, the prime minister sought her opinion on the file. She was opposed to holding a referendum and gave that advice to cabinet.
Trudeau's spokesperson, Kate Purchase, told HuffPost that Gould's mandate letter was "reflective" of the discussion with cabinet.
With files from Althia Raj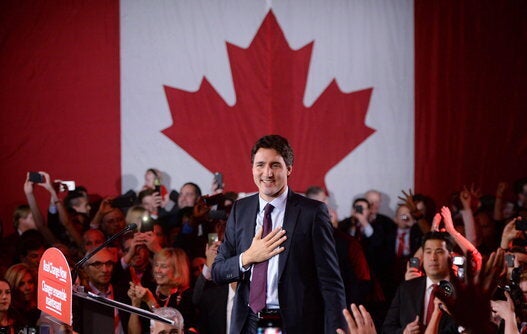 Trudeau Government's Broken Promises (So Far)
Popular in the Community