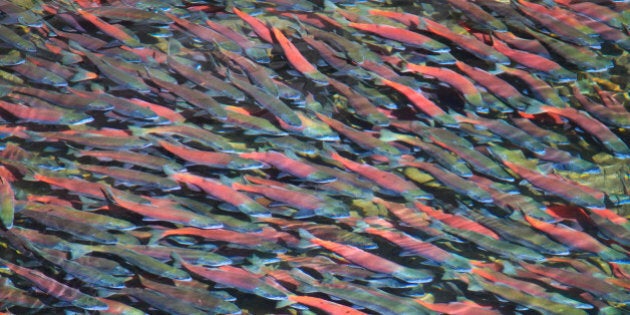 New regulations under the Fisheries Act allow Canada's fisheries and environment ministers to give blanket authorization to cause pollution in fish habitat in a range of circumstances, including pollution from fish farm companies seeking to control "pests" or invasive species. These regulations are the latest in a series of changes to Canada's fish protection laws the government has made in the name of providing "certainty" to industry.
Many of the most troubling changes were amendments to Canada's Fisheries Act that replaced a blanket rule against harming fish habitat with a vague, and difficult to enforce, prohibition on causing "serious harm to fish." Defined as including "permanent alteration and destruction" of fish habitat, this change has been widely criticized by scientists, lawyers and even former fisheries ministers for the lower standard of protection it provides.
Bill C-38 has also enabled the federal cabinet to allow the fisheries and environment ministers (who share responsibility for regulating pollution in fish-bearing waters) to give blanket approval to certain types of pollution.
For example, the ministers could exempt entire water bodies or species of fish from the protection of the Fisheries Act, or allow certain pollutants to be discharged, or certain polluters to pollute, without impediment by those pesky permitting processes or other forms of federal oversight.
As we feared, cabinet has taken the first step towards exempting certain polluters from federal laws regulating pollution in waters where fish occur. On April 11, it passed regulations that allow the ministers to develop rules authorizing the discharge of pollutants in fish-bearing waters, where that pollution is related to:
Open net fish farms, where the toxins are intended to control aquatic invasive species or species that are considered pests to a fishery. This power could be used to remove the requirement that aquaculture facilities obtain prior approval to use drugs, aquatic pesticides and biochemical oxygen-demanding matter in waters where fish occur;
Research. In the first draft of the regulations, this term wasn't defined, raising concerns that "research" could include industrial activities like tailings pond monitoring. Fortunately, in response to public complaints cabinet amended the regulations, specifying that such pollution must be for done for the purposes of the development of scientific knowledge -- a small but important victory for public input; and
Pollution covered by other federal or provincial laws or guidelines. Essentially, this provision could allow the ministers to say that the Fisheries Act provisions governing pollution in fish-bearing waters do not apply where other laws or even non-binding guidelines cover the same types of pollution, whether or not they actually protect fish. At this stage it's not clear which industries, laws or guidelines might be covered.
These regulations raise a number of questions, largely about what DFO means by "certainty." What about fisheries laws that would provide certainty to Canadians that their wild fish and natural environment will be there for future generations? In our view, these regulations allow the ministers to authorize a broad range of pollution with few limits or checks and balances. It is natural to fear that the federal government is preparing to abdicate its responsibilities to protect fish from pollution.
Also, when the federal government says that these regulations are intended to bring certainty to industry, which industry does it mean? Clearly, they are not talking about the wild fishing industry, which stands to lose out to fish farmers under these new rules.
It has been 18 months since the federal government-appointed Cohen Commission expressed strong reservations about the conflict between the Department of Fisheries and Oceans' mandate to protect wild salmon and their mandate to promote aquaculture:
As long as DFO has a mandate to promote salmon farming, there is a risk that DFO will act in a manner that favours the interests of the salmon‐farming industry over the health of wild fish stocks.
Since then DFO has lifted the moratorium on fish farms in B.C. without addressing the fundamental concerns raised by Cohen. As fisheries biologist Alexandra Morton points out, the department's mandate to expand fish farming seems to be alive and well. As DFO staff recently testified to a Senate Committee, rules that prevent fish farms from depositing toxic substances into fish bearing waters are a "very critical impediment to further operation of the aquaculture industry."
And what about DFO's mandate to protect wild fish? Just what do the regulations mean for fish?
Right now? Not much. The new regulations do not themselves permit pollution, but they do pave the way for new rules allowing it.
To be fair, the ministers could develop strong rules that impose stringent standards on the deposit of aquaculture drugs and pesticides, with stringent requirements for monitoring and only after environmental impact analyses have demonstrated that there would be no direct or cumulative harms to the receiving environment. But the minister's new rules could also be a disaster for Canada's wild fish populations, allowing the fish farms to dump toxins into salmon habitat without prior assessment, monitoring or consideration of how many other farms are dumping the same substances into the same waters.
Time will tell whether any rules developed under these new ministerial powers provide for strong protection for wild fish. But at the present time we are very concerned.
By Andrew Gage and Anna Johnston, West Coast Environmental Law Association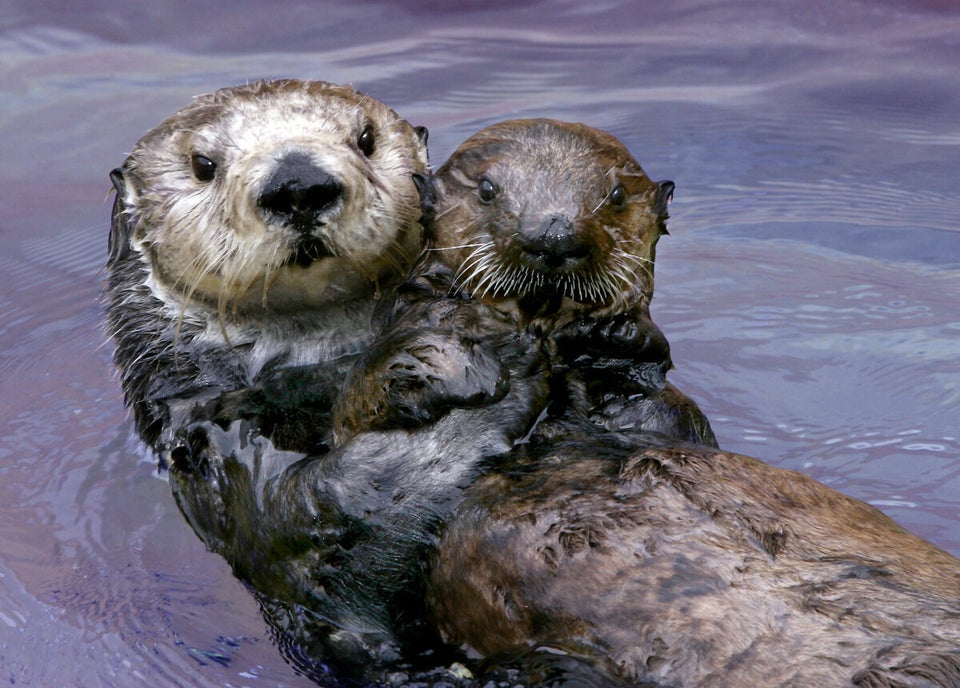 Amazing Sea Creatures