Finally, comic books are catching up with the rest of us!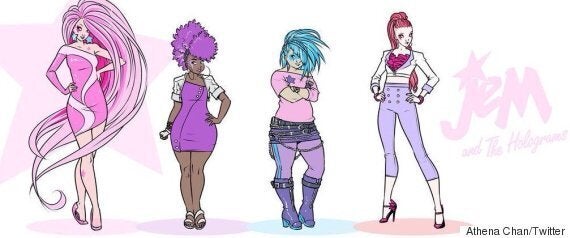 Carolann Voltarel, who co-owns the Brookyln-based shop "Athena's Wink," took to Twitter and posted drawings of the "Jem" characters, who, for once, aren't all thin, big breasted and in revealing outfits. In fact, the characters come in a variety of body types, proving that the comic book world is finally ready to embrace body diversity.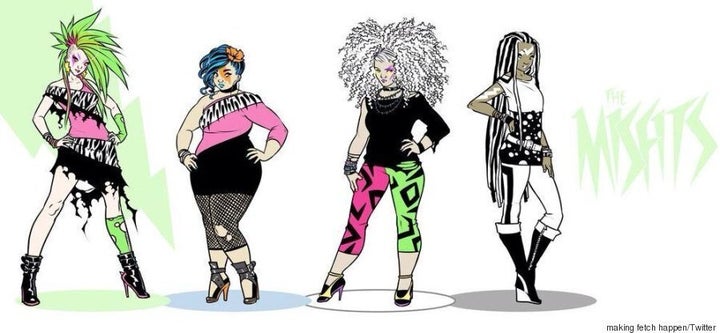 Drawn by artist Sophie Campbell (formerly Ross Campbell), the girls are decked out in bold prints, shredded skirts and tights and cute curve-hugging dresses. They also rock a variety of hairstyles -- dreads, curls and spiky 'dos all make an appearance.
Let's hope these new characters reflect the diversity among real women.
"Jem and the Holograms" #1 comes out this March from IDW Publishing.