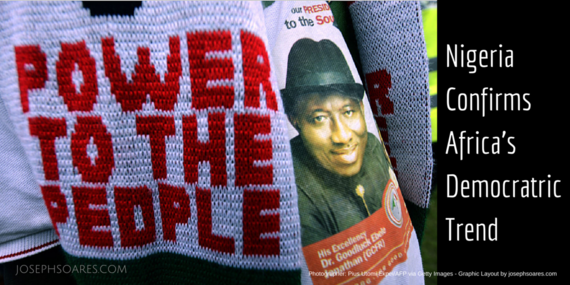 Lagos, Nigeria --Africa gave birth to the Arab spring that saw Egypt, Tunisia and Libya oust their long standing and entrenched authoritarian strongmen. Burkina Faso ousted its President when he tried to change the constitutional rules dictating term limits. Mali re-established a democratically elected President in 2013 after a military coup saw its President fall over that country's military rank and file dissatisfaction. Senegal had its second democratic transition of power in 2012, confirming its continental status as one of Africa's strongest democracies. It's a solidly democratic trend that has been confirmed in the most recent election in Nigeria.
The country is known for its endemic corruption, its history of military coups, sectarian violence and fraudulent ''419''letter schemes. More recently, the world has watched in horror as the country battled, mostly unsuccessfully, the brutal jihadist group Boko Haram in a five year conflict that is blamed for the death of 36,000 people, with 16,000 in the last year alone. Despite these challenges, rather most probably because of them, in an election applauded around the world as a victory not only for Nigeria, but for all of Africa, the continent's most populous country, 160 million strong, ejected their incumbent President, Goodluck Jonathan. His People's Democratic Party or PDP had ruled the country since 1999.
As the end result became clear, the streets of Lagos quickly filled with the nation's colors; white and green painted faces, flags of all sizes and posters of the people's new hero. After trying three times and failing, 72 year old Muhammadu Buhari would give the opposition its first presidential election victory. Then the phone call came: it was President Goodluck Jonathan; he would concede and congratulate the President-Elect and by the same token, give Nigeria its first truly democratic transition of power. Say what you want of Jonathan, to his great credit, he chose to respect the democratic process when many in his own camp were ready to take to the political barricades and drive the country into chaos. His early concession put a definite end to that insanity.
How Buhari did it is a classic political campaign case study. A former military strongman who ruled the country for a short 20 months in the 1980s, Buhari managed an impossible opposition coalition that chose him as its single candidate. Building that coalition was textbook. Buhari identified the issues that mattered most to the electorate: endemic corruption and the fight against Boko Haram. He mobilized affected stakeholders and their respective electorates, slowly building a coalition of likeminded interests into a working, well-coordinated and organized Presidential campaign. On the communications front, he transformed his greatest perceived weakness, his image as a hardnosed military man, into his greatest strength and attribute.
A former Major-General who has a reputation for being incorruptible and living frugally, he would bring some desperately needed discipline and self-respect to the mostly demoralized, ill-equipped Nigerian armed forces and eradicate the gangrenous Boko Haram in the country's Northeast region, an area the new President knows well since he is himself a northern Muslim. Those northern states were key to his success, but it was his ability to build inroads into south and central states that allowed him to meet the electoral requirement of obtaining at least one quarter of the votes in three quarters of Nigeria's 36 states.
Africa's future holds great promise. Forbes recently declared that ''Africa is this century's great opportunity.'' Nigeria is Africa's most promising emerging economic giant. It has a new, rather old, President. His surprise electoral victory brings hope to many in Nigeria who believe the former Major-General is exactly what the country needs to curb the corruption and meet the Boko Haram challenge. The expectations are so very high for this President-Elect. We will have to wait and see if he is up to all of that. For today, let's celebrate what we can. It was a good day for Nigeria. It was a good day for Africa. It was a good day for all of us.
Joseph Soares is an entrepreneur and author. Joseph's work is focused on strategic communication. He served as a political advisor to the Prime Minister of Canada, as well as a policy advisor to the Minister of Transport, Infrastructure and Communities. He blogs at www.josephsoares.com.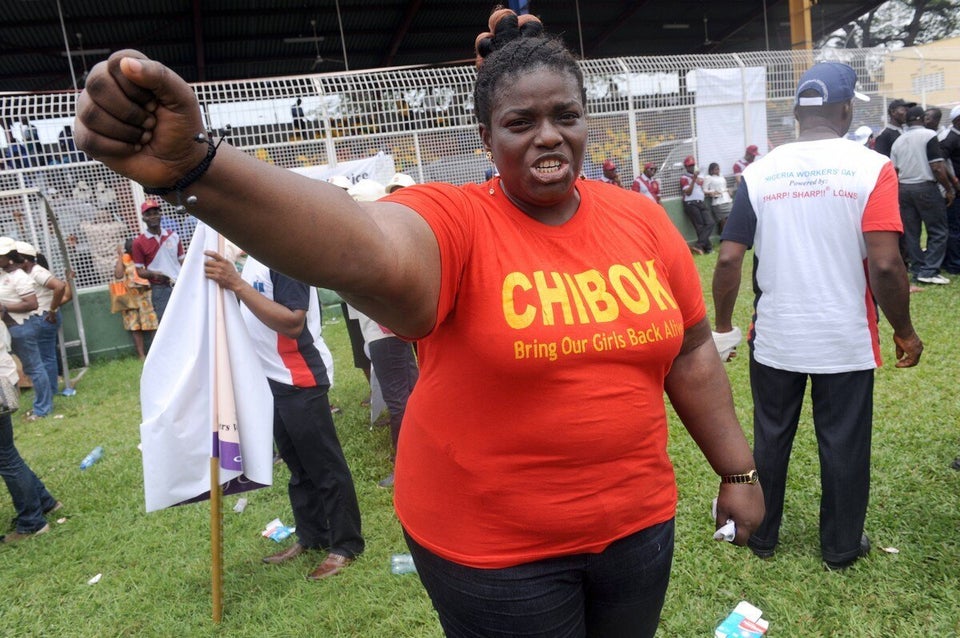 Protests for the missing Nigeria schoolgirls