Liberals are set to present Justin Trudeau as getting ready to lead, even as Conservatives work to convince Canadians he is in over his head.
In a new Liberal Party ad obtained by The Huffington Post Canada that will be posted online Wednesday and hit the airwaves this month, the rookie party leader is offered up as an agent of change.
The 30-second commercial opens with a clip from Trudeau's speech at the Liberal leadership showcase last April.
"Canadians want a positive alternative that brings new solutions, new ideas, and a new way of doing politics," he says.
And, echoing Trudeau's message to Liberals during his convention speech in February, a narrator says that while Tories are focused on him, "Trudeau is focused on you."
The narrator explains that Trudeau, who has been criticized for not offering much in the way of policy, is building a new team and plan focused on "your job, your retirement, your kids' future."
The Liberal leader has repeatedly said he will focus on struggles of the middle class, even though a recent study by the New York Times suggests Canada's middle class is doing pretty well.
"I'm asking you for your time," Trudeau says in a final clip from his showcase speech. "I'm asking you for your smarts, for your hope, and your hard work."
While the ad may seem like a direct response to recent Tory attack ads that mock the Liberal leader for comments he has made about terrorism, marijuana, and the budget balancing itself, a senior Liberal denied this was the case.
"Trudeau cares about Canadians and Canada. Harper cares about the Conservative Party and keeping it in power," the Liberal said. "That's the message of this ad."
The Liberal said the party would have run ads this spring whether Conservatives advertised or not. In a fundraising update Monday, campaign director Katie Telford said the Liberals believe the Conservative party spent a million dollars attacking Trudeau on the airways.
Trudeau was asked Wednesday why the party didn't present him in the ad as "ready to lead."
He said the Liberal Party, with only 35 seats in the House of Commons, is "under no illusions" about the amount of work ahead before the next federal election, expected in 2015.
"This entire approach over the next year and a half is about building the team, building the plan that is going to provide Canadians with a new government," he said.
The Liberal leader also rejected the notion the ad suggests he is not currently ready to be prime minister.
With files from Althia Raj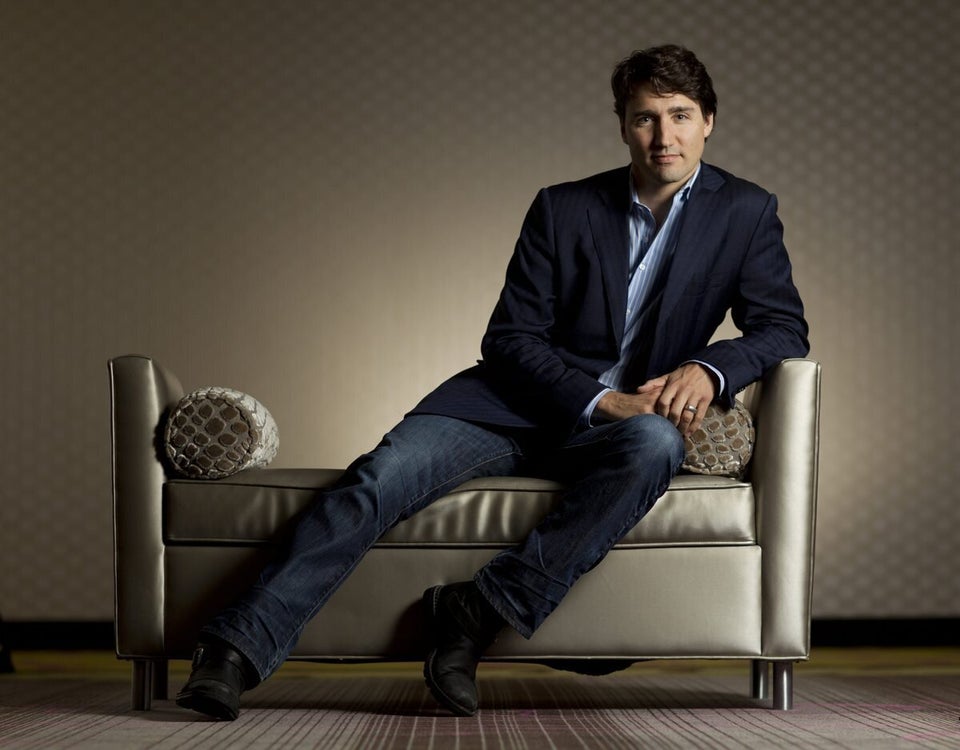 Trudeau Glam Shots