Now that they've conquered the sun and clouds, two Calgary artists are reaching for the moon with their latest installation.
Caitlind r. c. Brown and Wayne Garrett have created another impressive light sculpture pieced together from recycled light bulbs, this time meant to resemble the moon.
The duo have been working on their commissioned piece, titled 'New Moon,' for the past few weeks in Lexington, Kentucky.
And despite delays due to weather complications, the massive, 20-foot illuminated orb was strung up on display at the Luminosity Art Ball for the first time Saturday night.
According to kyforward.com, Lexington started a city-wide light bulb drive to collect the materials needed for Brown and Garrett's latest creation, collecting more than 10,000 light bulbs since last fall. More than 5,000 of those bulbs have been used in the sculpture, so far.
Story continues below the slideshow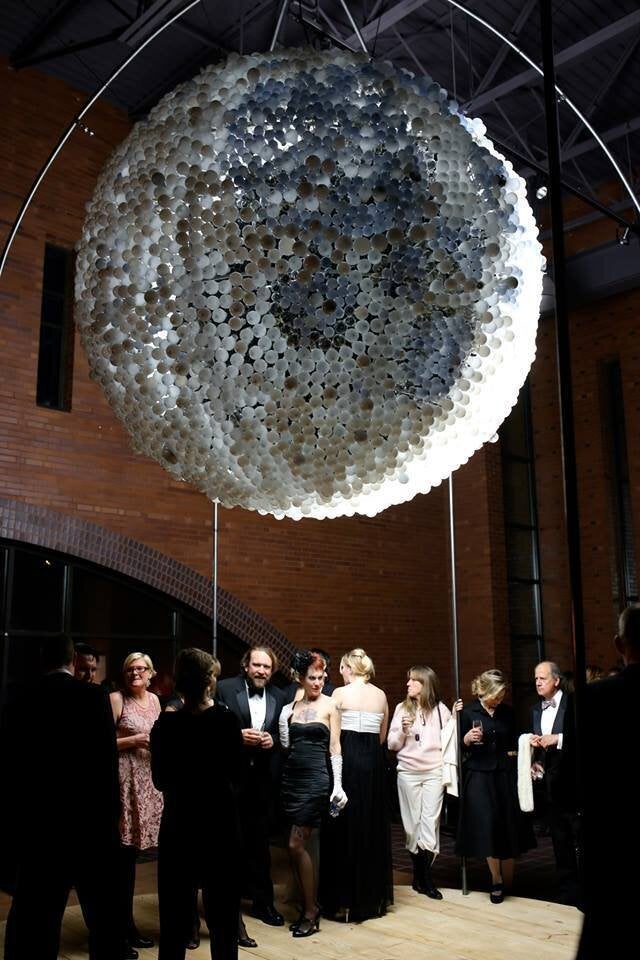 'New Moon' Light Sculpture
"We make our art so people will touch it, so they'll feel like they're a part of it," Brown told kentucky.com of the pair's works.
"It isn't complete until they are standing under it, working with it and making it happen."
When it's finally completed, viewers will able to manipulate the sculpture to show different phases of the moon.
Like this article? Follow our Facebook page

Or follow us on Twitter
Popular in the Community