The new mayor of Victoria, B.C. declined to pledge allegiance to Queen Elizabeth II during her inauguration, sparking controversy during her very first day on the job.
Lisa Helps, who was sworn in on Thursday, is the city's second female mayor and its first to avoid the oath to the Crown, said CHEK News.
"I have nothing against the Queen, but I do strongly support our Songhees and Esquimalt nations," Helps said after the meeting, reported Global News. "This is their territory, and if there's anything to emphasize, it's that."
Helps' inaugural address, which outlined the ways she planned to increase community collaboration, made this clear.
"Mayor [Alan] Lowe started a close protocol relationship. The Songhees and Esquimalt Nations are on fire right now in many, many ways, particularly with regard to economic development and we need to support, partner, and collaborate with them as they continue on their journey," she said.
However, Helps did take the oath three years ago when she was sworn in as a city councillor.
"I'm pretty sure there's more than 89 monarchists who voted for Lisa Helps who would not have voted for her if she had been upfront about our recent position," Bruce Hallsor of the Monarchist League of Canada told Global.
Others had the same thought.
But some wondered why Helps' pledge — or lack thereof — was the focus of her inauguration.
"Today I affirmed an oath to serve my community with integrity," she Tweeted on Thursday. "This is what today should be about."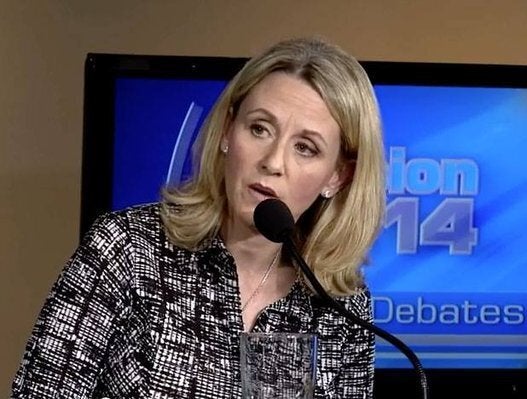 New B.C. Mayors, 2014
Popular in the Community