The New York Daily News is calling out the U.S.'s National Rifle Association after 49 people were killed in a Florida nightclub early Sunday.
The paper's front page for Monday shows the headline "THANKS, NRA" with an image of 29-year-old Omar Mateen, who has been identified as the gunman behind the Pulse nightclub shooting in Orlando. More than 50 people were also injured.
The paper said the NRA's "opposition to an assault rifle ban, terrorists like this lunatic can legally buy a killing machine and perpetuate the worst mass shooting in U.S. History."
Mateen had a "strong indications of radicalization," according to the FBI, and legally purchased two weapons a week before the shooting.
Similar to previous mass shootings in the U.S., outcry over what happened in Orlando has sparked a renewed call for gun control legislation. There have been 133 mass shootings in the U.S. so far in 2016.
With files from The Associated Press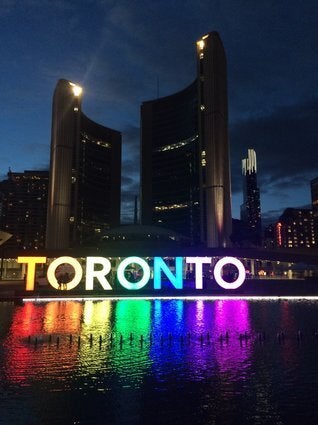 Vigils In Canada For Orlando Shooting Victims