It's so hot that the door to The Depanneur restaurant is propped open for air circulation. The smell of frying onions and then stewed chicken wafts outside into the steamy Toronto afternoon.
It's hard not to stop and peer at what's going on inside the crowded open kitchen in the back.
About a dozen women — some wearing headscarves, others in jeans — are busy cooking a three-course meal. But none are staff; they're Syrian refugees who have been in their new home of Canada for just three months.
"I like the smell of cooking," said Majda Mafalani. "It feels great to be cooking again. I feel that I was born again."
So far removed from their homeland torn apart by civil war, this natural and simple act of cooking has given them back a semblance of community and identity, and an unexpected foray into entrepreneurship.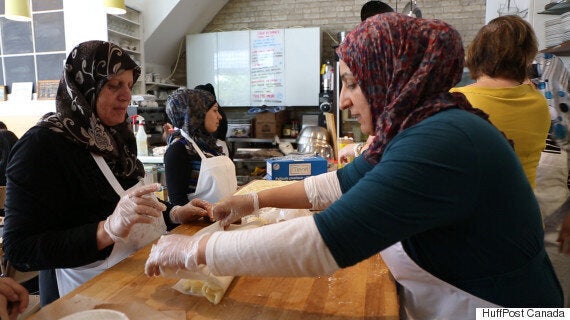 Newcomer Kitchen, as it's known, started informally in March, when The Depanneur's owner discovered many Syrian refugees were being housed temporarily in Toronto-area hotels without access to kitchens to cook for their families.
"Since I was used to the idea of other people using my kitchen, the idea came up: why not let these people come in and use the kitchen when we are not using it," said Len Senater.
A few weeks later, with the help of a passionate group of volunteers, the first Syrian women stood around The Depanneur's stainless steel kitchen counter, wondering what was going to happen.
"We said well, we're going to cook today," recalled Cara Benjamin-Pace. "They looked around and at first, there was silence. And all of a sudden, they leapt up and all this chatter broke out and the chopping started. And within an hour and a half the most amazing spread of food happened. We all sat down, we all started to talk to one another."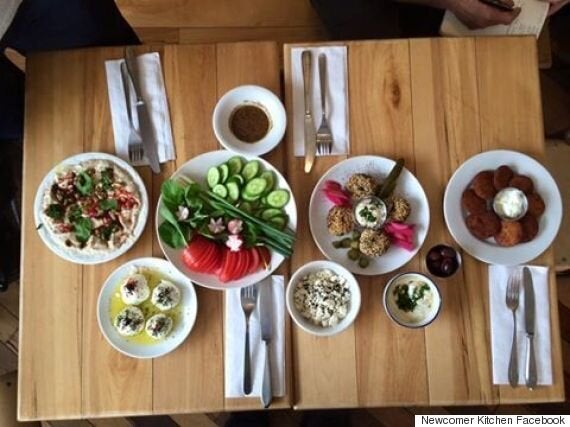 They began cooking every Thursday. At first, just enough for themselves and to bring meals back to the hotels.
One of the women told Benjamin-Price about a word in Arabic: "It means blessing on the food, and that the gathering together will spread forward and give blessings into the future. And that was the moment for us when we knew something really important had started."
Once the women and their families got settled into permanent homes, the cooking continued. And it's become a business.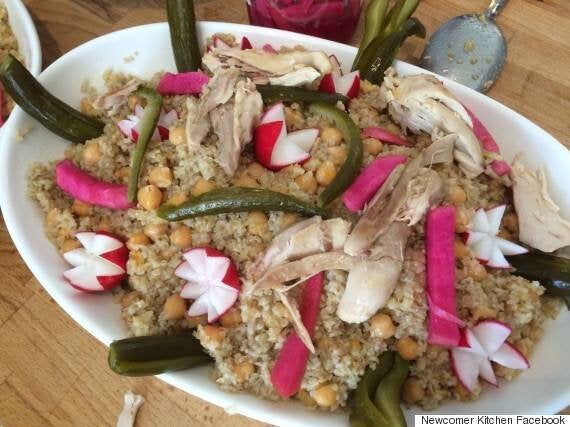 In a few short months, the venture now brings in enough revenue to cover ingredients, kitchen costs, and about $15/hour for each woman.
And now, Newcomer Kitchen is in high demand. They recently cooked 1,200 meals over a weekend at the Luminato Festival, and were invited to cater a VIP Canada Day iftar meal hosted by media executive Kirstine Stewart and her actor husband Zaib Shaikh. Among the guests were Toronto Mayor John Tory.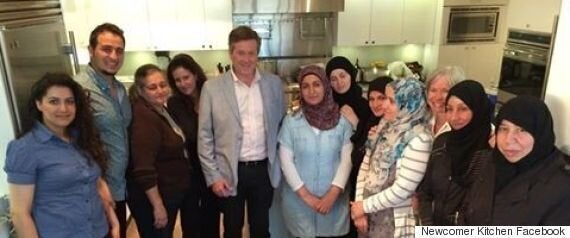 But it's certainly not easy; in fact, "a lot harder than we ever imagined," said Senater. The project is driven by volunteers from non-profit groups like The Arab Community Centre of Toronto. They're needed for co-ordination, transportation (the refugees are scattered throughout the vast Toronto region), child care and translation.
People like Roula Ali Ajib, who left Syria two decades ago, are key. Ajib initially volunteered as a translator but she now helps negotiate between the women — who hail from different provinces — what will be on each week's menu. She isn't paid for the countless hours she has poured into the project.
The group is determined to sustain the project and turn it a stand-alone, non-profit entity. It's launched a crowd-funding campaign with a goal of $25,000.
None of the money will go to The Depanneur. The proceeds would pay some of the volunteer liaisons and help develop a playbook to "inspire and guide other restaurants to open their kitchens to the incredible potential of newcomer cooks."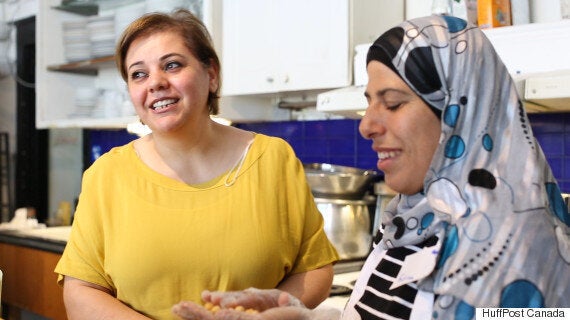 "The food is very important to show the history, the culture, the traditional norms," she explained. "In our country, every city has a different recipe so it's very good to know the others. We share the experiences."
Fluent in English, Alakabni is one of the younger members of Newcomer Kitchen. She and her husband, who has a background in social work, became the glue for the refugees who were housed in a hotel for three months.
Now that everyone is settling into their own homes, Alakabni said the project allows them to get together on a regular basis.
"It's a place for them to cook and have fun and meet new people that help facilitate them to a new job," she told HuffPost Canada.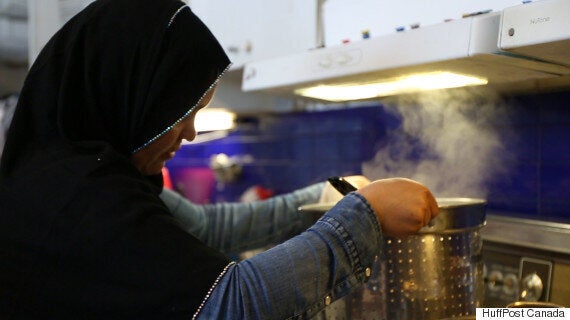 A few weeks ago, one woman showed the group how to make a traditional regional dish that her grandmother made. Another cook had never heard of it, even though she lived a couple of hundred kilometres away.
Senater said: "She said to me, 'I like coming here because I am learning new recipes and learning more about being Syrian' and I said 'I like having you guys here because I learn more about being Canadian."
With files from Kait Howell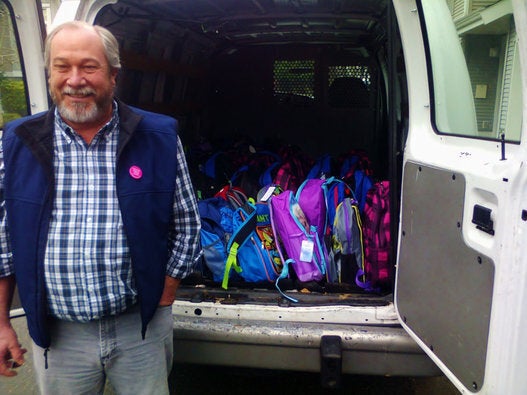 Great Things Canadians Have Done So Far For Syrian Refugees
Popular in the Community