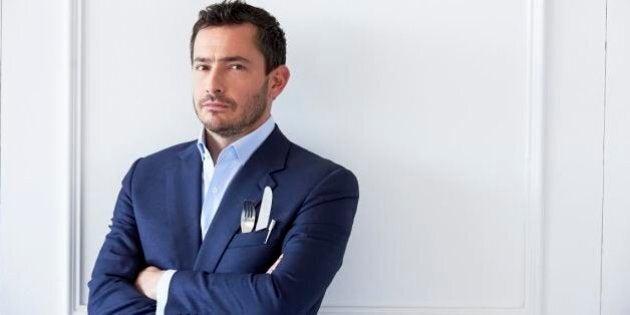 Giles Coren has eaten at the world's finest restaurants, but as a critic, nothing excites him more than discovering a hidden gem, a place that's doing everything right, but not getting the recognition it deserves. In each episode of W Network's Million Dollar Critic, he'll sample meals from five worthy North American restaurants and thrust one lucky winner into the limelight by giving it his million dollar review.
Nothing in the world could have prepared me for St John's, Newfoundland, the easternmost city on the American continents, so close to Ireland by sea that you can smell leprechaun body odour on the breeze. And, indeed, with its hard-drinking, multi-coloured "jelly-bean" houses and the sing-song accent with a hint of Kerry about it, this place feels like the colonies might have been if Ireland had ever had an empire.
And, boy, did I drink. I think I was "screeched in" -- when they make you do a shot of spirits, kiss a fish and recite a song of welcome -- in three different place a day. It's a miracle I can remember anything at all. I was screeched by old Linda at the Inne of Olde out on the bay, and at the Shamrock pub in town by a famous country and western singer called Sabrina, and even by a Serbian called Serge who made me drink nine (9!) shots of Slivovitz at his restaurant, Saltwater, before I had eaten a thing. Then he served me food, but if I can't recall what it was, or if it was any good, then that is Serge's fault not mine.
At Chinched, I taught my assistant, Julia, how to suck the jammy flesh from between a pig's toes, and at Bacalao I was surprised to find a picture of myself in my underwear, ripped off the internet and framed, sitting on my table when I arrived. Then they served me a pink scallop. That's the "Irish empire" thing I'm talking about, you feel me?
The Reluctant Chef was a real contender, with its souped up tasting menu (they're big on those here) accompanied by great Canadian wines and terrifying tales of the far north from Sabrina, who as well as being a country singer is also a fisherwoman, a seal hunter, and smoking hot to boot.
But if nothing had prepared me for Newfoundland then nothing could prepare anyone for Raymond's, a very refined restaurant in a handsome old high-ceilinged building (I think probably a former bank) which is not just the best restaurant in St John's but is probably one of the best restaurants in the world. Truly. How it has not featured before on the San Pellegrino World's 50 Best Restaurants list is a mystery to me, explicable only by the short-sightedness of the bloated Euro-American clique that controls international restaurant opinion.
With his beautifully plated constructions of locally caught, farmed and foraged produce, frozen in a specific moment in time and poetically representative of it, Chef Jeremy Charles is every bit as inventive, post-modern and tied to the strictest theory of time and place as Rene Redzepi, much-feted guru of the "Nordic Kitchen" style and head chef of Noma in Copenhagen, regularly voted best in the world. I've eaten at Noma, and I prefer Raymond's.
The first dish alone was a hymn to the gustatory history of the city: a piece of rough black slate, dressed with seaweed and bone, bearing a sweet red surf clam fatted with lardo, a crisped cod cracker with Canadian caviar, some charred whelk on a skewer and a little brioche with a snow crab salad. It was light, cool and delicate but also a punchy reminder of what the earth and sea can provide in the bleakest northern winter. Just the freshest flavours of salt and ozone.
Then small slices of ethereally sweet and aromatic moose finocchio (which is a fennel salami) on a beautiful pewter dish that caught the room's austere/glamorous 18th-century tone and served to remind us of the Georgian British beginnings of Anglophone life on this island. There was other exotic charcuterie, some blood sausage, and then a pasta with moose ragout, so rich and slick I wanted to cuddle down in it and sleep. With its faint taste of deep Arctic loneliness alongside the more familiar flesh and tomato notes, this was a historic pasta dish that I can guarantee you is unlike anything any Italian has ever eaten. Unless there are moose in Italy somewhere that nobody has told me about.
Then there was some rare, almost bleeding, locally shot wild partridge to remind us that in these parts, whenever you can get your hands on some red meat in the brief slash of light between the vast dark at either end of the day, you don't muck about with the cooking, you just throw it down your neck raw and enjoy the blood. Along with a bottle of well-balanced properly aged and sophisticated European wine, of course, from their very impressive list.
The service was swift and efficient, which is crucial when you're serving a menu this long, the staff were charming, the room was comfortable, the view was majestic and the food, despite being right out there on the cutting edge of world gastronomy was hearty and delicious. Raymond's earned my million dollar review with ease. Indeed, if I had had a two million dollar review, they would have won that too. These boys are going places.
For more Giles, go to WNetwork.com. Million Dollar Critic airs Tuesday nights at 10 p.m. E/P on W Network.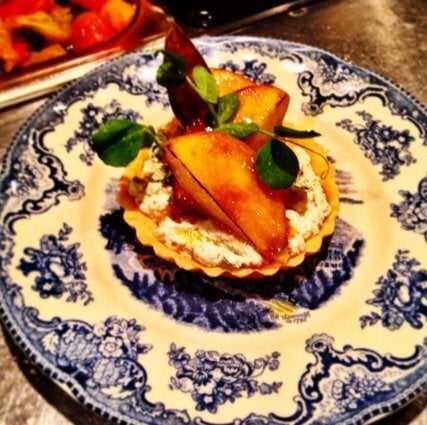 Top Canadian Restaurants 2014
Popular in the Community