We need to talk about what's going on in Newfoundland — specifically, the epic amount of snow residents are battling in the north and central parts of the province.
Judging by video from meteorologist Eddie Sheerr, Ogilvie Street in Gander has been hit pretty hard, with the snow reaching the roof of — or in some cases, completely burying — every home.
In videos Sheerr posted to YouTube (above) and Facebook Live (below), you can hear the constant drone of snowblowers as people attempt to dig out their houses, sheds and vehicles.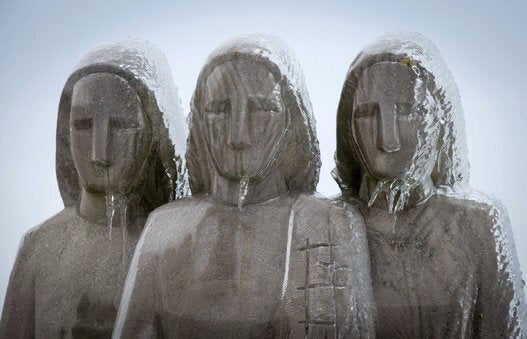 New Brunswick Ice Storm 2017