Gale-force winds tore through Newfoundland and Labrador on Saturday, leaving 70,000 people without power.
Wind speeds as high as 180 km/h blew roofs off buildings (or blew buildings off foundations entirely) and downed power lines, in what Environment Canada said was the strongest storm to hit the province in a decade.
Despite the frightening weather, some Newfoundlanders met the storm with grace and good humour on Twitter.
Some descriptions of the situation were a little ... understated.
The conditions didn't make it easy to drive.
In St. John's, 72 intersections were without traffic lights on Sunday morning.
Many were met with unwelcome surprises:
Others tried to take the situation in stride:
Curling fans kept themselves entertained after power went out at the Brier championship.
Newfoundlanders did more than just help each other laugh during the difficult time. Cities opened up warming centres for people and their pets without power, and crews worked through the terrifying conditions to get homes and businesses back up and running.
Blizzard warnings stayed in effect for the region on Sunday, according to Environment Canada.
Stay safe and warm out there.
—With files from The Canadian Press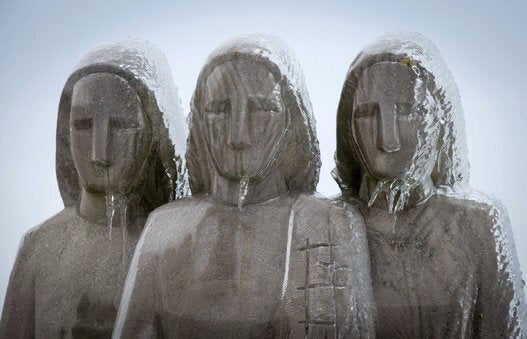 New Brunswick Ice Storm 2017