Canada will have a new "ultra-low-cost" airline as of next month.
The new airline can offer lower airfares in part by flying to less-busy airports that offer lower landing fees.
The seven cities where New Leaf will be offering service are:
Abbotsford, B.C. (near Vancouver)
Halifax, N.S.
Hamilton, Ont. (near Toronto)
Kelowna, B.C.
Regina, Sask.
Saskatoon, Sask.
Winnipeg, Man.
The airline is also keeping costs lower by not listing on any booking sites — customers have to visit the airline's own site to book tickets.
The airline aims to join the ranks of the world's "ultra-low-cost" carriers, such as Spirit and Allegiant in the U.S. or Ryanair and easyJet in Europe.
But that means a truly stripped-down flying experience. "Your fare gets you the two essentials: a seat and a seatbelt. The rest is up to you," the NewLeaf website states.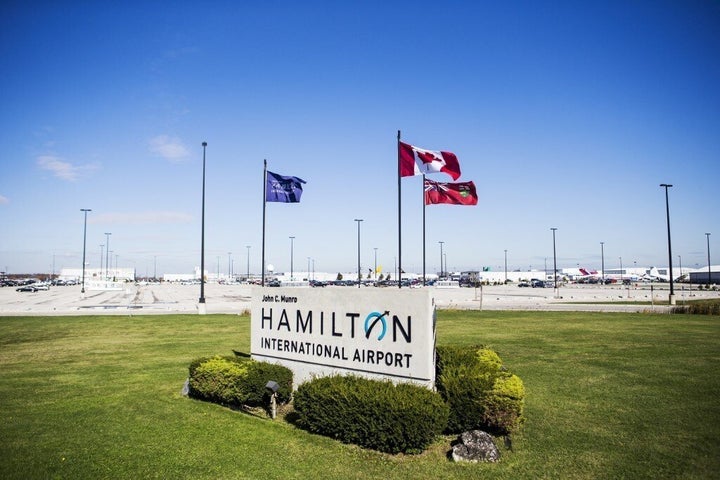 Not exactly crowded: Hamilton's lightly-used John C. Munro International Airport will be one of NewLeaf's destinations, as the airline avoids pricier airports like Toronto's Pearson. (Photo: FlyHamilton.ca)
Passengers can "customize" their experience by paying for priority boarding or purchasing refreshments, and even carry-on baggage will cost you — $25 per bag.
But "if fits easily under your seat – it's free!"
There are additional fees for unaccompanied minors ($110-$125), changing bookings ($75-$100) and having your boarding pass printed at the airport ($10), among others.
The airline, which is headquartered in Winnipeg, has contracted Kelowna, B.C.-based charter carrier Flair Air to provide the aircraft and crew for its flights.
It plans to launch flights on Feb. 12.