Periods are the worst for everyone, but for homeless women and trans individuals that time of the month can be especially devastating.
On top of dealing with unstable living conditions, homeless people who experience periods can struggle accessing menstruation products.
"Being homeless and having your period just makes everything else worse. Logistically, it's tough just getting pads or tampons, but it's also harder if you don't have access to sanitary facilities to keep yourself clean," one homeless woman told Cosmopolitan.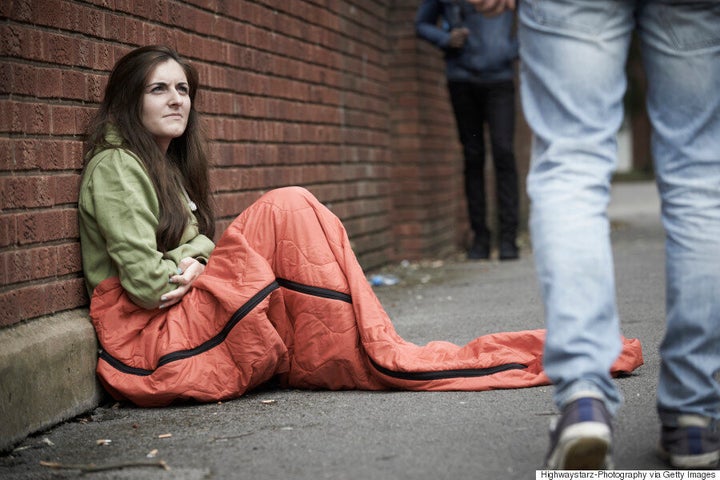 Rebecca Denise, a 24-year-old dietary aide, started a GoFundMe campaign that aims to eradicate homeless menstruation woes with free period care kits. Called Bitches Build Empires, it pledges to use all donations to build packages that will contain essentials that give them dignity and relieves them of the monthly stress.
She was called to action by a video by Bustle, which looked at the menstrual difficulties facing Los Angeles' homeless women.
Examining the issue at home made her realize Canada's homeless women faced similar brutal conditions.
For the past 10 years, about 27 per cent of Canada's homeless population are women, reports a 2016 Homeless Hub study.
A Street Health report in 2007 revealed that 32 per cent of homeless women in Toronto had a hard time getting pads and tampons.
Women surveyed by the report said they experienced chronic fatigue, pain, concentration issues, and stress on a daily basis.
Deciding she had to do something, Denise used her social media following to promote Bitches Build Empires. Besides donations, all proceeds from their pin sales will go to building the kits too.
Denise plans to make this campaign inclusive, since those living on the margins are affected in different ways. According to harrowing statistics from Homeless Hub's latest report, many are Indigenous, older, and are the heads of their families. Single mothers are twice as likely to use shelter systems than two-parent families. There are no statistics on how homeless transgender people deal with period product insecurity, but as many of 40 per cent of Canadian homeless youth are LGBT.
"I want the campaign to help out anyone with a period. Whether that person identifies as male, female, or non binary, I'm still happy to help," Denise says.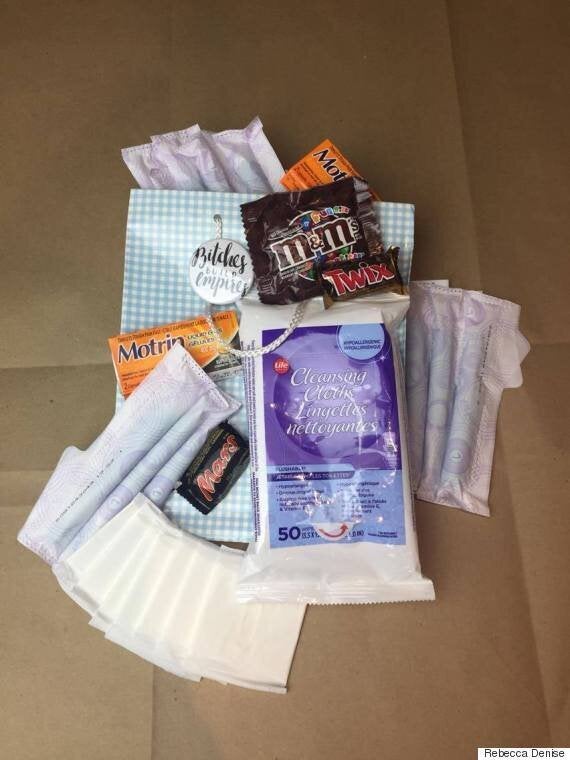 A mock-up of what will be inside the menstrual product packages distributed by Bitches Build Empires.
These proposed packages will contain cleansing cloths, tampons, pads, underwear liners, pain relief tablets, and chocolate bars.
Why the chocolate? For Denise, it was a no-brainer.
"I've never been in a position where I don't have a tampon — I can just go to the store and buy a box," Denise says. "If I don't feel good, if I have bad cramps, I can stay home and eat chocolate and not have to worry if I can have tampons or my next meal. I thought adding the chocolate there was a little bit of dignity so they can actually enjoy being a woman."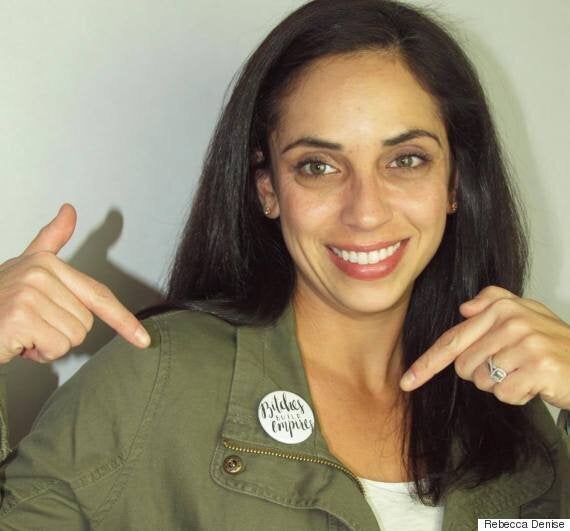 A friend of Rebecca Denise with a "Bitches Build Empires" pin. The name was inspired by a friend and the negative connotations for assertive women that the term "bitch" carries.
Similar initiatives, such as Happy Period in the United States, are also committed to ending period hygiene insecurity.
The success of those campaigns is mirrored by Denise's campaign.
Within a day, Denise's campaign had already reached $100 of its $500 goal, and has received hundreds of messages from people willing to help. She hopes it's a sign for greater change.
"It looks like I may have stumbled on something a bit bigger here," Denise says. "If I could work with shelters in Toronto to maybe put something a little more permanent or long-term in place for these women, that would be ideal."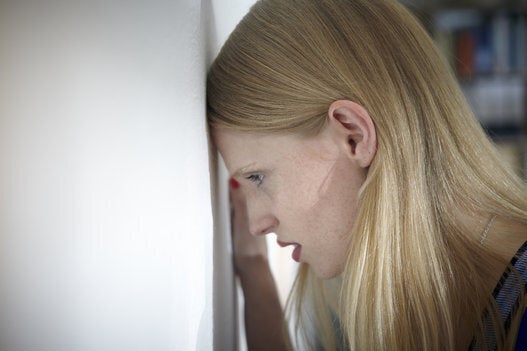 Telling The Stories Of Homeless Women