The casualties of falling oil prices keep adding up in Alberta's oil and gas capital, as several companies announced rounds of layoffs this week, leaving hundreds out of work.
Nexen Energy, Talisman Energy, and ConocoPhillips are the latest oilsands giants to announce layoffs that will affect employees in both Calgary and the oil patch.
On Tuesday, Nexen said they would slash 400 jobs "in response to the recent industry downturn."
"While regrettable, these organizational changes are necessary to align the company with our reduced capital spending program. We take these decisions seriously, and all impacted employees have been treated fairly and with respect," CEO Fang Zhi said.
The majority of Nexen's cuts will affect employees at its Calgary office.
Meanwhile, Talisman Canada says it's reducing its workforce by 10 to 15 per cent as it grapples with low crude prices.
Spokesman Brent Anderson says up to 200 employee and contractor jobs are being cut, mostly at the company's head office in Calgary.
Anderson says the company has no choice but to cut its capital spending this year, and there's just not enough work to go around.
ConocoPhillips, too, announced Wednesday that they will cut seven per cent of their Canadian staff — or about 200 people in total.
Oil prices have fallen more than 50 per cent since last June and the oil and gas sector has seen at least 75,000 layoffs worldwide since last year, reports Forbes magazine.
For the past decade, Alberta has by-and-large led the country in job creation, a lot of that owing to oil and gas activity. However, last week Statistics Canada reported employment in Alberta fell by 14,000 jobs in February, the most jobs losses seen in a month since the 2009 recession.
(With files from the Canadian Press)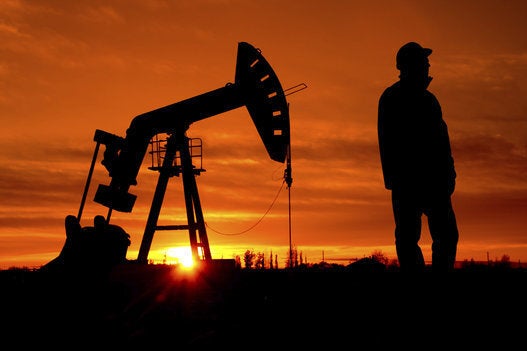 Oil Patch Jobs: How Much They Pay