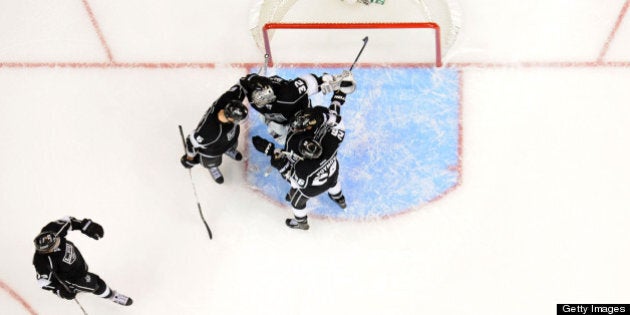 #7 Ottawa Senators vs. #1 Pittsburgh Penguins (Penguins lead series 3-1)
This series has been a seesaw battle. Ottawa goaltender Craig Anderson has not played at the level I expected. He is a better player than he has shown.
Pittsburgh's success is based on their offensive depth. Additionally, Tomas Vokoun in net affords the Pens stability by not allowing the weak goal that can swing the momentum of a game.
Prediction: No surprise here. Penguins close out the series.
#6 New York Rangers vs. #4 Boston Bruins (Bruins lead series 3-1)
The case has been made: Whatever "the King" is being paid in New York, the Rangers should double it. The Blueshirts would not have reached this point in the postseason if it was not for Henrik Lundqvist.
Boston's fourth line of Thornton, Paille, and Campbell has been incredible. They add a huge boost to the team and the guys on the bench love it.
It is tough to see a coach call out a player and not give that player a chance to redeem themselves.
I had the chance in my career to play for the great Pat Burns. Pat was a guy who would call a player out, either publically or privately, but then play the same guy 25 minutes the next night.
Brad Richards may or may not be on his way out in New York. Either way it's tough to see a guy not get his redemption.
Prediction: This series is over. Boston finishes off New York.
#6 San Jose Sharks vs. #5 Los Angeles Kings (Kings lead series 3-2)
The Raffi Torres hit on Jarret Stoll was a huge turning point in this series. I believe the contact here was shoulder first; Torres should not have been suspended.
This year we're seeing the evolution of Joe Thornton. He's one of the best passers in the game, but this season he's leading and bringing a lot of intangibles to his team, which we have not seen before.
The Kings simply have too many weapons. Even with Anze Kopitar just starting to score now in the postseason, the Kings have still been successful. That speaks volumes about their team.
Prediction: Can't see L.A. losing at home. L.A. closes this out.
#7 Detroit Red Wings vs. #1 Chicago Blackhawks (Red Wings lead series 3-1)
Mike Babcock is a genius and is outcoaching Joel Quenneville. Babcock's line combinations and his use of Datsyuk and Zetterberg on the ice are major reasons why the Red Wings have the lead in this series.
Jonathan Toews is the head of the snake, and Detroit is going right for it. Despite Patrick Kane's great year, this Chicago team only goes as far as Jonathan Toews takes them.
Prediction: Chicago will fight back, and bring this series back to the Madhouse on Madison.
Torey Krug is a young player who came out of nowhere and is playing at a level no one expected.
He reminds me a little bit of Brian Rafalski, in that he's an undersized defenseman, a great skater, and has a good hockey sense. He also is a product of Hockey Factory, Michigan State University.
I had the chance to catch up with Snoop Dogg and get his thoughts on the Battle of California. Snoop's a big hockey fan and has been following this series from overseas in Africa.
Snoop's pick? L.A. in seven.
"Jeff carter's on a hot streak right now, and I don't think San Jose can hold him back," Snoop said. "I'm looking forward to LA - Detroit in the Conference Final."
Snoop coaches a Pop Warner football team in California, we need to get him coaching youth hockey.
Follow Snoop on twitter @SnoopDogg.
Norris Trophy candidates (top all-around defensemen): Kris Letang, P.K. Subban, Ryan Suter
P.K. Subban will take home the hardware. Nobody in his right mind picked Montreal to make the Playoffs this year, or had them competing for the Northeast Division title, or battling at the top of the Eastern Conference.
Subban plays a big part in Montreal's success. He is a force on the power play, and is going up against the opponents' top forwards every night. He's a superstar in this league, and showed it in the first round series against Ottawa.
That's all for this week... Sleep is for the Off Season!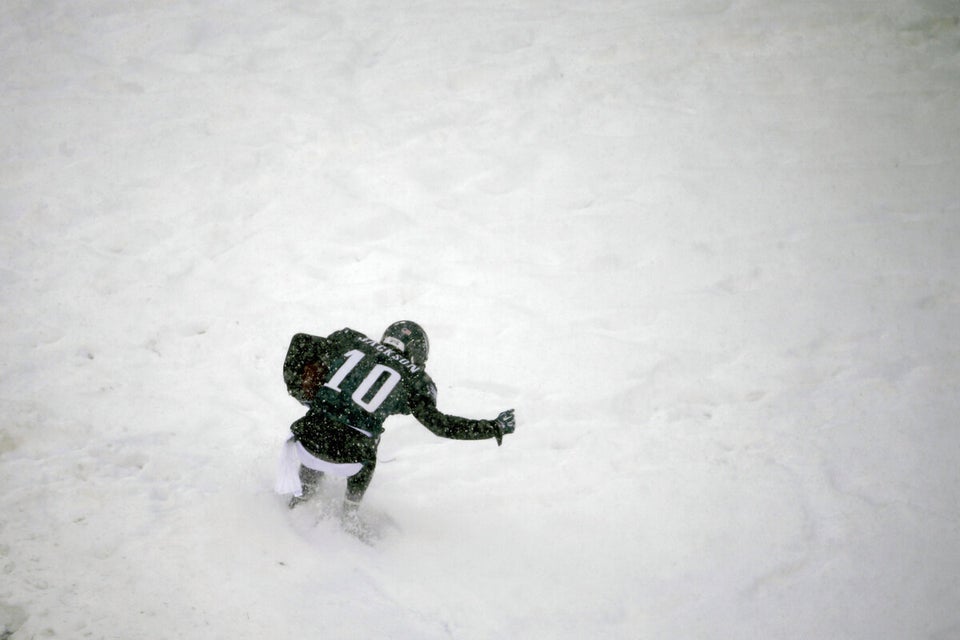 Best 2013 Sports Photos