There was a purpose to the sexy pic: the former "American Idol" judge was letting down her fans gently because she revealed some disappointing news about her upcoming single.
"My darlingz, I've pushed the release of Anaconda to next week, Monday 8/4. I promise you will understand why before the week is out. Loveeeeeeee uuuuuu," Nicki captioned the pic.
At least fans were placated with the gorgeous snap, which showed the bootylicious stunner standing on a pink yoga mat with a matching exercise ball and dumbbells beside her.
Nicki is no stranger to flashing skin on Instagram. Proof: her many, many pics that show the singer's figure in all its glory.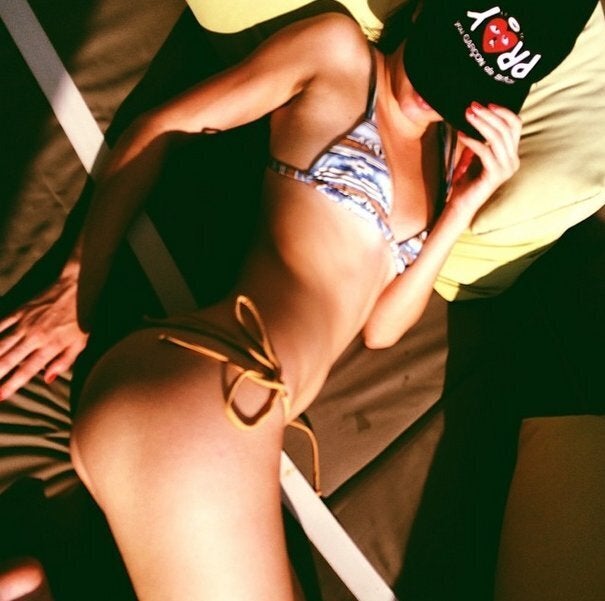 Celebrities In Bikinis 2014