And let's just say if you thought Minaj's choice in album art was risque, you're in for a whole lot more in the NSFW video below.
In it, Minaj wastes no time showing off her assets in everything from a one-piece swimsuit to denim short shorts, to her infamous pink thong, flanked by a group of her backup dancers as she samples Sir Mix A Lot's "Baby Got Back" in the Amazon.
With so much going on, it's possible you may miss out on Drake's cameo in the video. Although the Canadian rapper doesn't sing very much in the video (actually, he doesn't do anything at all other than sit in a chair), Minaj teases him what looks like the lap dance of his life.
Did we mention this video was NSFW?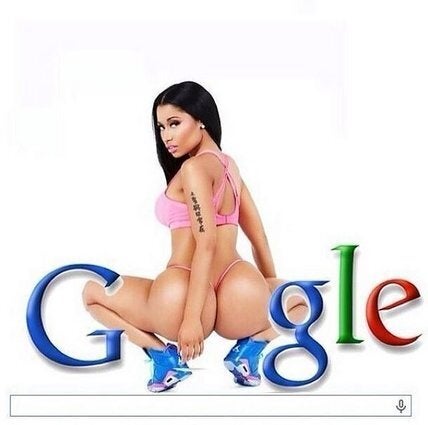 Nicki Minaj "Anaconda" Memes