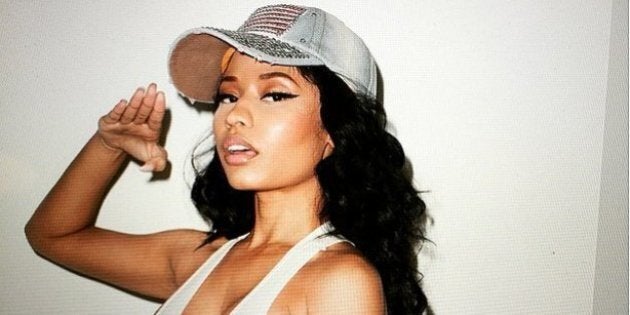 Who hasn't watched the Anaconda video? That's what I thought. All of y'all have watched it and then REWATCHED because you had a moment where you thought, shit, was that real?
So when it wasn't nominated for an MTV VMA for Video of the Year, understandably Nicki Minaj wasn't happy, noting its cultural impact (on MTV, Ellen Degenere's version, the record for views on VEVO, the million internet memes) and also that if she was another type of artist, she wouldn't be finding herself snubbed.
Then things took a turn when America's sweetheart Taylor Swift, who was nominated for "Bad Blood," got involved.
(Side note: don't celebs have PR people to help them stop doing dumb things like this?)
As Salon's Erin Keane noted in her piece on what Swift should have asked herself before tweeting such silliness: "What toxic mix of subconscious guilt and self-absorption makes me read Nicki's tweet and want to make it all about me-me-me?"
In calling out "other" women with thin bodies, Minaj identified an industry preference for what is seen as attractive, acceptable and what should be rewarded. She went out of her way NOT to call out specific artists for what she sees as a systemic, industry-wide problem. You don't blame every white person for racism or every thin person for body-shaming.
The Guardian's Tshepo Mokoena rightfully called Swift's response "tone deaf" to Minaj's message about an industry that celebrates white artists who appropriate black culture while continually failing to recognize in any meaningful way the artistry that comes from it.
Lest we forget the history of rock and roll itself -- white artists popularizing what black artists had been doing for years. Ike Turner is largely regarded a pioneer of the genre but the history of rock and roll is continually tied to the release of an Elvis Presley song -- that had actually been recorded years earlier by black artist Arthur "Big Boy" Crudup, as this Time piece points out.
As Mos Def, who now goes by Yasiin Bey, sang on the track "Rock n Roll" from his 1999 album Black on Both Sides:
"Elvis Presley ain't got no soul, Bo Diddley is rock and roll/ You may dig on the Rolling Stones but they ain't the first place the credit belongs."
So it should be unsurprising black artists feel some type of way when their cultural influence is undeniable but remains unrecognized. It is, however, surprising that the industry that makes money off the backs of black artists still doesn't take them seriously, like the meaninglessness of the Grammy's as Snoop Dogg aptly pointed out:
Swift didn't think about any of that, probably because as a white woman she's never had to think about it. Instead she took Minaj's comments as a personal attack, invoking the "angry black woman" trope that many happily jumped on, including Ryan Seacrest who in a headline called out Minaj for her "jab" at Swift. (Seacrest later deleted the word "jab" when rewriting the headline but of course the delicious internet never forgets.)
Swift missed the point Minaj neatly summed up in one of her tweets: "Black women influence pop culture so much but are rarely rewarded for it."
The point was also made last week by Hunger Games actress Amandla Stenberg, who faced similar backlash to Minaj when she commented on an Instagram photo of Kylie Jenner, calling her out for appropriating black culture without directing attention to "help black Americans."
A fan called out Swift out similarly, with Minaj retweeting, "stop using 'support all girls' as an excuse to not be critical of racist media that benefits and glorifies you."
Swift's reaction makes it evident that she has no recognition of the fact that what Minaj faces in the industry as a black woman is very different from what she faces and this isn't about "girls" supporting each other.
The reaction also begs the question -- are people simply uncomfortable with a woman of colour who knows her worth? Knows her sphere of influence? One who has straddled the demands of the top 40 world while still making it as one of the only popular female rappers of her generation, or as she puts it: "Ain't gotta rely on top 40, I am a rap legend."
By recognizing her own artistry, Minaj wasn't throwing shade on Swift but on the industry and the media. And she tried to communicate that in her response to Swift on Twitter: "Huh? U must not be reading my tweets. Didn't say a word about u. I love u just as much. But u should speak on this."
Minaj is right. But before Swift can speak on it, she needs to stop using an airy-fairy version of girls holding hands as evidence of some sort of transcendent feminism and educate herself on issues that are clearly beyond her lived experience.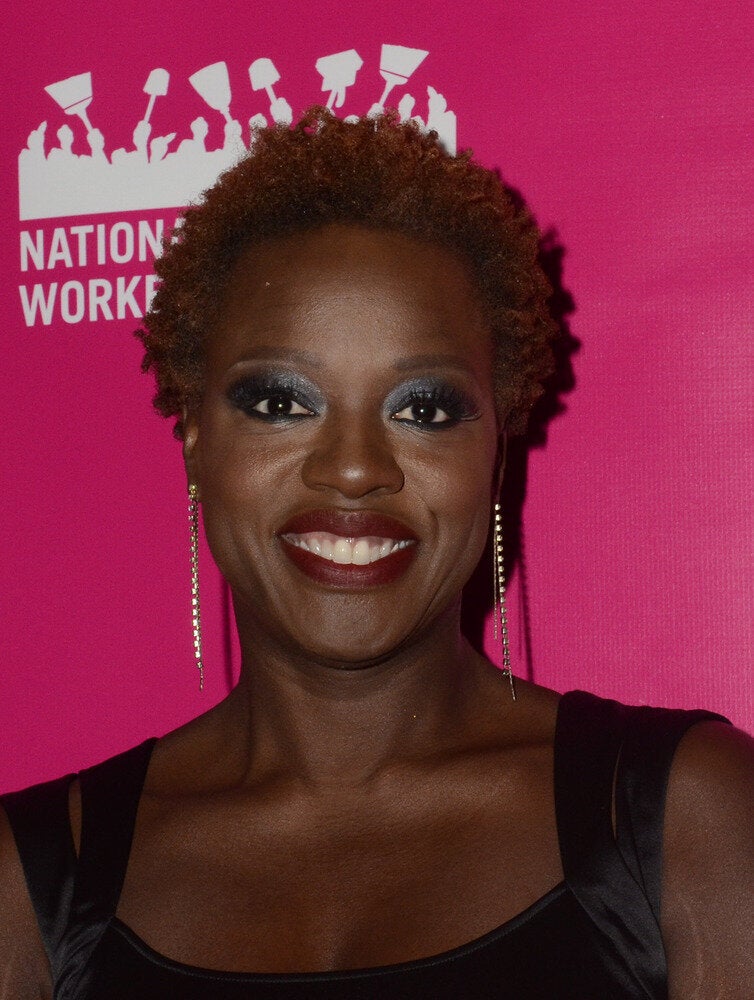 A Few Beautiful Black Women Of Hollywood