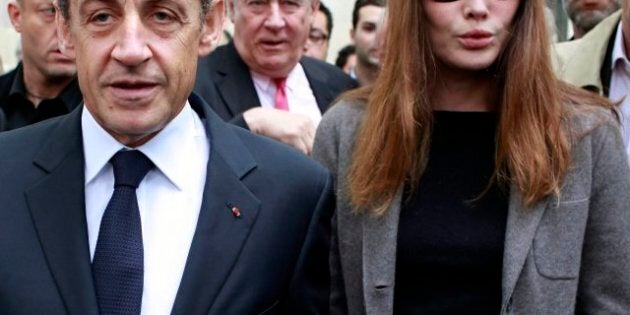 That's because, according to news reports, he was in the Charlevoix region, north of Montreal, vacationing with one of Canada's most influential families. Sarkozy is vacationing at Sagard, the palatial home of Paul Desmarais, Sr., owner of Canada's Power Corp.
Sarkozy is being investigated over allegations he took illegal campaign donations from Lilliane Bettencourt, the 90-year-old heiress to the $23.5-billion L'Oreal cosmetics fortune and France's richest woman.
One of Desmarais' daughters, Sophie, is the former wife of Eric Le Moyne de Sérigny, whose name has surfaced in the scandal now engulfing Sarkozy. Their marriage ended a decade ago, according to news sources.
An asset manager and investment banker, De Sérigny was an adviser to Eric Woerth, a former French budget minister under Sarkozy who was implicated in the scandal. Woerth is under investigation.
In 2010, a former accountant for Bettencourt alleged that French politicians commonly received large amounts of cash while visiting Bettencourt's home, in violation of French law. Sarkozy is alleged to have received as much as EURO 150,000 in unsolicited donations. The limit for campaign donations by individuals in France is EURO 4,600.
The scandal simmered on the back burner during Sarkozy's years in the Elysee Palace, but when he lost the election on June 15, clearing the way for current President Francois Hollande, Sarkozy's presidential immunity ended.
The links between Sarkozy and the Desmarais family go back to well before the Bettencourt scandal. Desmarais has reportedly known Sarkozy since the mid-1990s, and, during a visit to Canada in 2008, Sarkozy said that Desmarais was one of the reasons he had become president of France.
Desmarais' proximity to Sarkozy may have actually changed French policy towards Canada. While France had kept a neutral position on Quebec independence for decades after Charles De Gaulle's "Vive le Quebec" comments in 1967, that policy changed under Sarkozy. The French president made it clear he wanted Quebec to remain in Canada.
The Montreal Gazette reports that Sarkozy will "spend a few days" at the Desmarais compound.
Popular in the Community