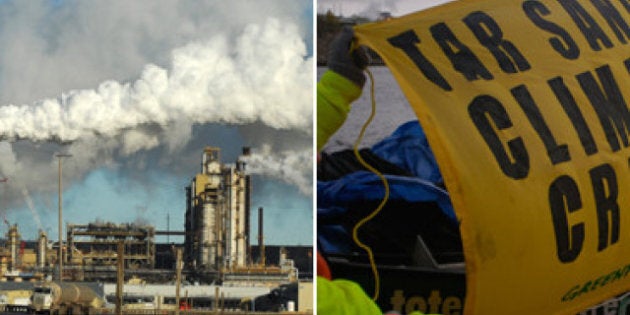 OTTAWA — Promising to reveal information that would make "your blood boil," a Conservative senator opened a new front in the federal government's attack against environmentalists Tuesday.
"There is political manipulation. There is influence peddling. There are millions of dollars crossing borders masquerading as charitable donations," Senator Nicole Eaton declared as she launched an inquiry in the Senate into the "interference of foreign foundations in Canada's domestic affairs" and their "abuse" of Revenue Canada's charitable status.
It's the latest move in what environmental groups view as the Conservatives full-out war against them. Using never before seen tactics, they say the Tories are trying to limit dissent by threatening to revoke their charitable statuses and smearing — all with the aim of limiting their effectiveness in fighting projects such as the development of Alberta's oil sands.
Eaton suggested Tuesday that billionaire foreign foundations have quietly moved into Canada and, under the guise of charitable donations, are trying to manipulate domestic policies for their own gain.
Citing figures from west coast blogger Vivian Krause, Eaton said U.S. foundations have poured at least $300 million into the environmental movement in Canada since 2000.
Valerie Langer, a founding member of ForestEthics, a B.C.-based environmental group that receives cash from American foundations such as Tides, doesn't dispute the figure but noted it is spread across all environmental organizations, working on a variety of issues across Canada over 10 years.
"When you actually do the math, it is so unbelievably dwarfed by the amount of foreign capital influencing resource decisions in Canada in the last two years," she said.
Calling Eaton's rhetoric "conspiracy theorist" and "alarmist," Langer said massive corporations from France, the United States, Britain and China, are really the ones influencing Canada's domestic policy.
"One of the biggest foreign influencers of Canadian resource policy right now is the Communist Party of China. They are really the communist billionaires we should be watching out for in terms of national sovereignty over resources," she said.
Greenpeace Canada's executive director Bruce Cox suggested the Senate's inquiry would lead to nothing more than maligning "a bunch of very good people," and raise suspicion about a number of foundations that have significantly improved the environment. He also noted the move will also likely help the Conservatives raise cash "like nobody's business."
"It is an attempt to intimidate and silence those who oppose this government's agenda, which is synonymous with that of the big oil companies in our country," Cox said. "It is just reprehensible and frustrating."
Eaton, who agreed to be interviewed by The HuffingtonPost Canada, abruptly cancelled Tuesday and was unreachable.
"There are some who may have hidden agendas and some of the offshore, foreign funding, we do have a concern about money coming from abroad that could represent rival resource interests disguised as environmental concern." Kent told The Huffington Post Canada's editorial board.
Kent refused to single out or elaborate on the foreign interests he was citing. He would only say that "anonymous" sources of funding might be trying to subvert Canada's interests.
"We don't know that they aren't," Kent said. "The reason we don't know is that … the origin of that money is not traceable when it comes to Canada so we don't know who is providing the funds," he added.
Canada Revenue Agency doesn't force the disclosure of every foreign grant, but Sierra Club Canada's executive director John Bennett suggested the federal government could change disclosure requirements if they wanted more detailed information.
"They don't have to have senators and they don't have to have committee hearings, they don't have to pass legislation, they could just change the rules, he said.
Bennett believes the Tories are trying to stigmatize environmentalists, making it more difficult for Canadians to organize and participate in their own democracy, because "they don't like what we are saying."
Environmental groups are being blamed for delaying the Northern Gateway Pipeline hearings by spread the word on the event. As a result, 4,000 people requested to appear before the panel.
"We are being punished by an attempt to interfere with our ability to raise money," Bennett said.
Accepting American money doesn't make groups un-Canadian, he suggested.
"No one has ever told the Sierra Club Canada what position to take in return for paying us some money. That's not how it works. We decide what we want to do and then we go look for money to do it. We are actually looking to influence U.S. foundations not the other way around," he said.
Because American laws make it easier to set up foundations in the States and due to a strong philanthropic culture, Bennett said U.S. foundations have been behind several highly successful campaigns in Canada. He gave the examples of new fuel efficiency standards for cars adopted by the Conservative government and the 1991 Canada-U.S. Air Quality Agreement that led to reductions in acid rain.
The Environment Minister, however, has suggested that something far more nefarious is happening.
Speaking to HuffPost, Kent said public action committee (PAC) money has crept into Canada.
"The thought of PAC money coming into Canadian societal considerations of any sort I think should be considered as ominous," he said. "We know what the PAC funding has done to the American political system and a lot of that money is anonymous and could be qualified as ominous in the way it's gathered and the way it is spent."
None of the environmentalists HuffPost spoke with knew anything about PAC money in Canada. PAC funds that are most often used to help elect or defeat American politicians, but are sometimes used to peddle positions.
"I don't know what the hell he is talking about," Bennett said. "He made up something out of nowhere in order to undermine the credibility of environmental groups and he should be ashamed of himself."
Green Party Leader Elizabeth May said she was also at a loss about how to explain Kent's assertion.
"I've never heard of such a thing," she said.
May said she believes most Canadians who hear the government's latest allegations will realize they are absurd.
"Americans who donate to protect Canadian wilderness are somehow suspect. Even though Canadians who donate to protect the Great Barrier Reef or the Amazon are altruistic. It's a pretty bizarre argument."
Like Huffington Post Canada's Ottawa Bureau Chief Althia Raj's reporter page on Facebook and follow her onTwitter for all the latest news from Parliament Hill.
althia.raj@huffingtonpost.com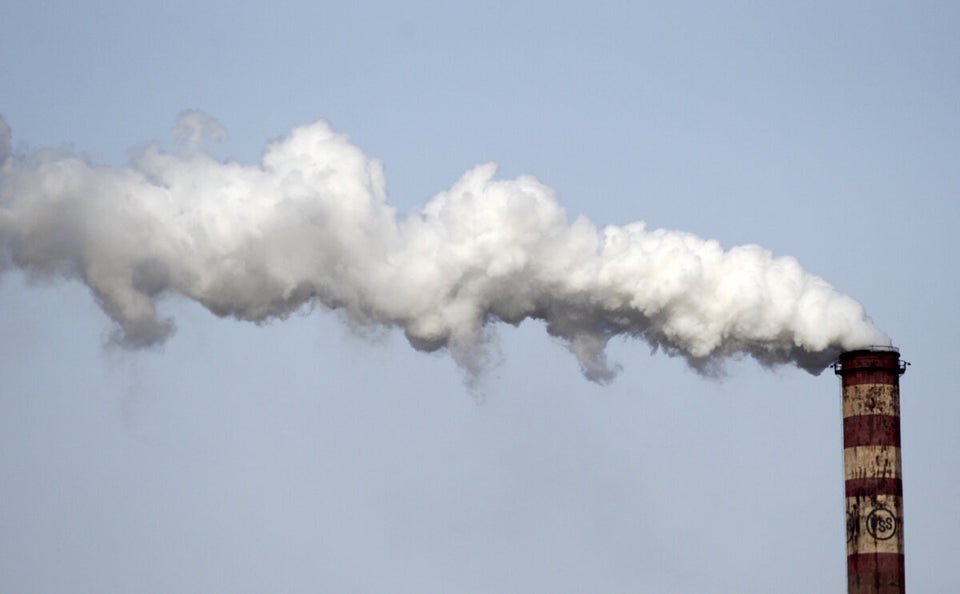 Top 10 Most Polluting Countries
Popular in the Community