The former 'Baywatch' babe has resurfaced for the upcoming celebrity diving TV show 'Splash' and is looking fabulous in a familiar-looking red swimsuit.
We're thrilled to see Roberta 'Summer' Quinn in such fine form; tabloids have scrutinized the actress and mother-of-two for her weight gain in recent years and her struggle to shed the pounds. But it appears from the 'Splash' publicity shots that Eggert has been working hard to regain her shapely physique.
Eggert and Pulliam will join other stars, including Canadian extreme skier Rory Bushfield (who was married to the late skier Sarah Burke), on the show, which premieres on ABC March 19.
Check out Eggert's transformation. What do you think, does she still look like the same Baywatch babe we know and love?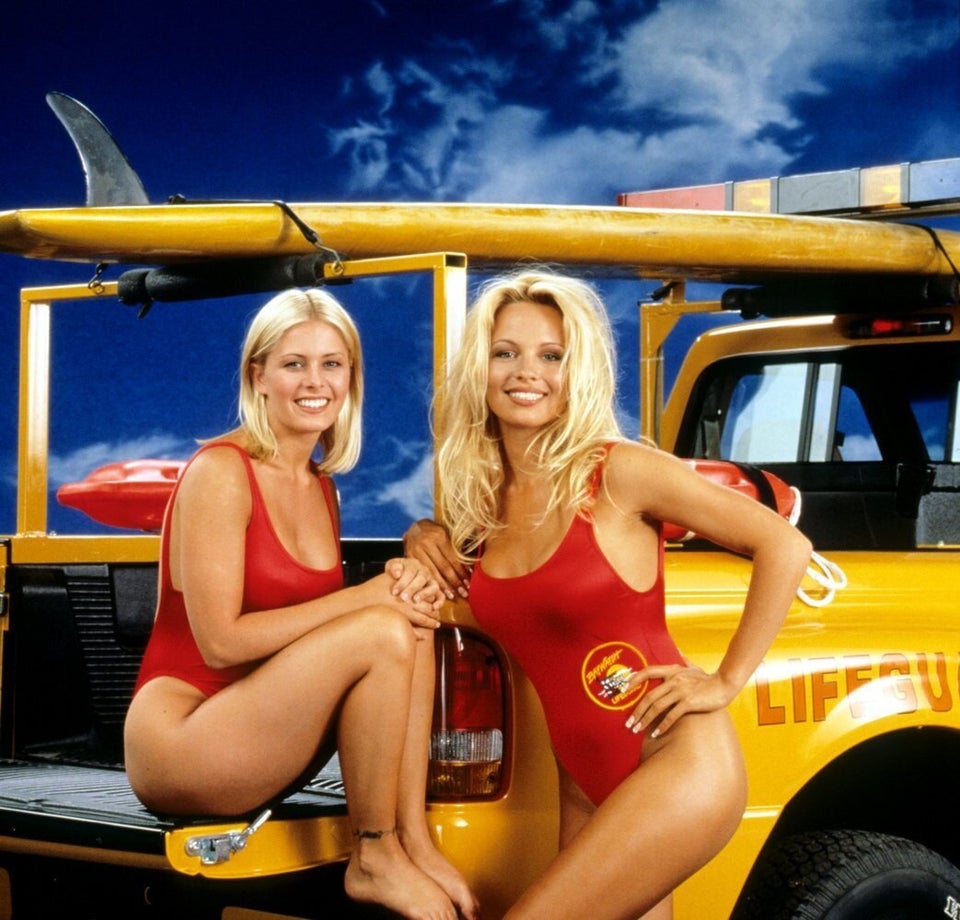 Nicole Eggert