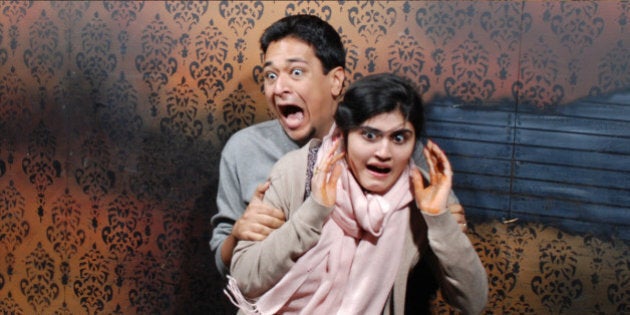 This year, Nightmares confirms (without giving too much away) there have been some changes to the lobby and inside the haunted house itself, which could mean a lot more frights.
"October is one of the busiest months for thrill-seekers and the Factory. The weekend before Halloween is the busiest, however, with Halloween being on a Saturday night this year, we're expecting things to be very scary... and busy," says Vee Popat, director or digital marketing for the haunted house.
Tickets for the 10 to 15-minute tour (this really depends on how quickly you walk through the house) are $13.95 for adults and $10.25 for children. And if you're wondering what people are actually scared of in the photos below, Popat isn't giving up any secrets — and says there are several hidden cameras all around the haunted house.
Check out 23 of this year's best pictures (so far). If you have one to share, leave it in the comments below!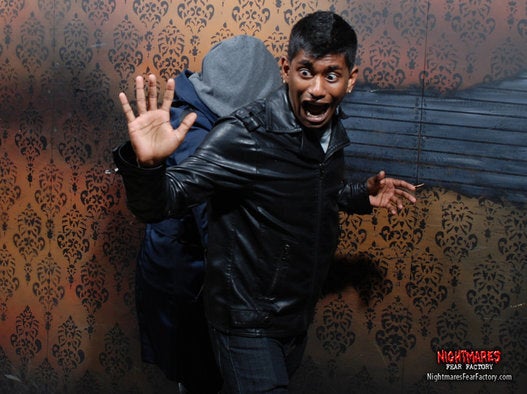 Nightmares Fear Factory: Best Of 2015
Popular in the Community