A new Nike commercial starring Bollywood actress Deepika Padukone has gone crazy viral for all the right reasons.
The video, which has been viewed more than two million times in just 12 hours, according to The Independent, shows female Indian athletes training and working out.
Padukone is seen playing badminton in the ad. If the significance of that is lost on you, well, let us explain: her dad, Prakash Padukone, is a former champion badminton player, who won the All England Championship in 1980 and became the first Indian to do so. Impressive, right?
But to the "Bajirao Mastani" actress, the commercial is more than just about sports; it's about mental health.
"When I was growing up my father said to me. To be the best, always remember the three D's — Discipline, Dedication and Determination. Follow your heart. Do what you are passionate about," she wrote.
"Two years ago I struggled with depression. I was sinking. I almost gave up. But it was the athlete in me that gave me the strength to fight and never ever give up!"
She continued: "Sport has taught me how to survive! It has taught me how to fight! It has made me unstoppable!"
The powerful video comes just in time for the Rio 2016 Olympics, which run August 5 to August 21.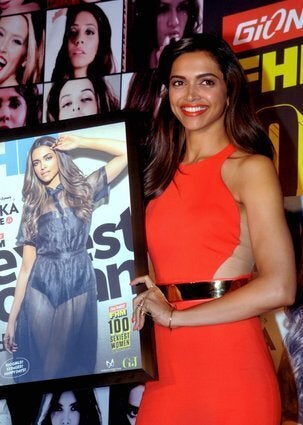 Deepika Padukone's Best Style Moments