NDP leadership candidate Niki Ashton has deleted social media posts that referenced Beyoncé lyrics after being accused of cultural appropriation.
On Tuesday, an account for Black Lives Matter Vancouver tweeted at the NDP MP to say that "appropriating black culture is not intersectional feminism" and asked her to delete the post.
The deleted image, embedded below, contained lyrics from Beyoncé's "Irreplaceable" and was used to emphasize Ashton's promise to take an "unapologetic left turn" with the NDP.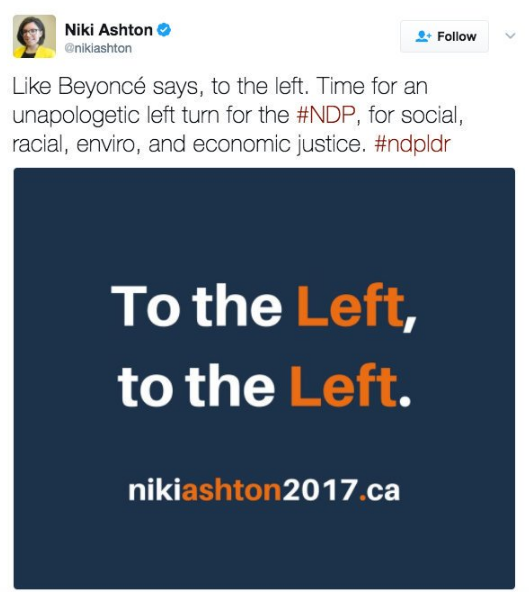 After Ashton's campaign removed the post, she replied to the BLM Vancouver account to say it was not her "intention to appropriate."
Several users on Twitter took issue with the MP deleting the post. Some accused her of giving in to "bullies," while others praised her decision to take the tweet down.
Ashton, who has described herself as a democratic socialist and intersectional feminist, sent out two tweets on Wednesday to say she appreciated BLM Vancouver's message and that she would not tolerate "racism or hate speech" toward the organization or any other community.
Asked whether the candidate believed using Beyoncé's lyrics was cultural appropriation, Ashton's campaign told The Huffington Post Canada that it would not be commenting on the issue beyond what was already said on her Twitter account.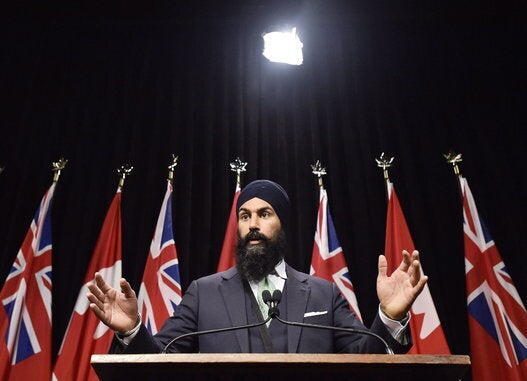 NDP Leadership Race 2017: Candidates
Popular in the Community