 I'm Canadian. By default RIM (now "Blackberry") is one of our cherished Canadian companies. It's been going through transitional times with a changing market environment. Due to this, I've come up with a brief list of things that I would do if I was the CEO:
1) Buy a satellite phone company for a few hundred million dollars. There is nothing like responding to an unassuming young lady at the bar asking, "What did you do today?" and responding by saying, "Ya know, I spent a few hundred mil on buying some satellites."
That's pretty cool, right? If I've learnt anything from all other communications companies in Canada, Vertical Integration (VI) is the way to go. VI is something companies do to take over all aspects of the supply chain. Perhaps I'm one of the rare few that has and carries around a satellite phone, but the thing is awesome. They need to make a cellphone accessory which if you plug into your existing smartphone or touch device which will cradle the satellite phone antenna and perhaps provide some additional battery power.
Then they should charge $20 a month for unlimited voice and $40 a month for unlimited data. It's nuts, but wouldn't you get it? It would save you a ton on roaming charges and pretty much be usable anytime. I imagine if they did this, people would start to buy and need satellite signal repeaters and coverage would become even better over time. Purchase a network that everyone can use around the world with a brand name that is recognized worldwide.
2) Create "portal boxes." Like a Voice Over IP adapter, this box would give their satellite network a dial tone that you can use throughout your house or up at the cottage and also a satellite internet connection/wifi adapter. It wouldn't be ideal for everyone, but now with 4G satellites, owning the network and manufacturing the hardware is where it is at.
3) Focus in-car. Internet is coming to the car. If you have the satellite network that can back the technology and hardware you can provide the car companies you're ahead of the game.
4) Create a bunch of music stations to transmit via your satellite data network to all the cars you've just installed them into. Streaming radio is where things seem to be moving to.
5) Reinvent email by thinking of IMAP email protocol as an API. That's technical talk for "email hasn't been updated since the 1970s" and people trust Blackberry for security and communications. I would pay $5 a month for an awesome piece of software which reinvents what email is. (If someone from Blackberry is reading this, I've got the business plan to send you.)
6) Buy Minuum (www.minuum.com): A new Canadian startup which reinvented the keyboard. Check out what they're doing and it's no wonder their crowdfunding techniques went way above what they expected. Their patents and technologies could revolutionize how we type.
7) Partner will cell phone companies to let them use your satellite data/voice backend to transmit calls and data from rural cell phone towers, saving them millions of dollars a year.
8) Pagers. People still use them. Continue to manufacture them and buy out paging companies. There are a ton of doctors internationally that use pagers along with restaurants which use local "table" paging devices. There is definitely a market for them.
9) Satellite based security systems. People always need security systems and monitoring. Having the backend to own the satellite transmission to a monitoring centre and have the opportunity to manufacture branded security systems could be another huge opportunity for Blackberry.
Everyone always talks about "innovation." It's not about innovation in my mind, it's about disruption. The first to disrupt the current marketplace in a given industry becomes the industry leader and established brand for what their product brings to the table. Disrupt stuff.
Whenever I look at a business I ask myself does everyone (with a focus on rural clients) have access to the given service. It is in my opinion that if rural customers have access through the company's infrastructure then it is walking into the greatest opportunity.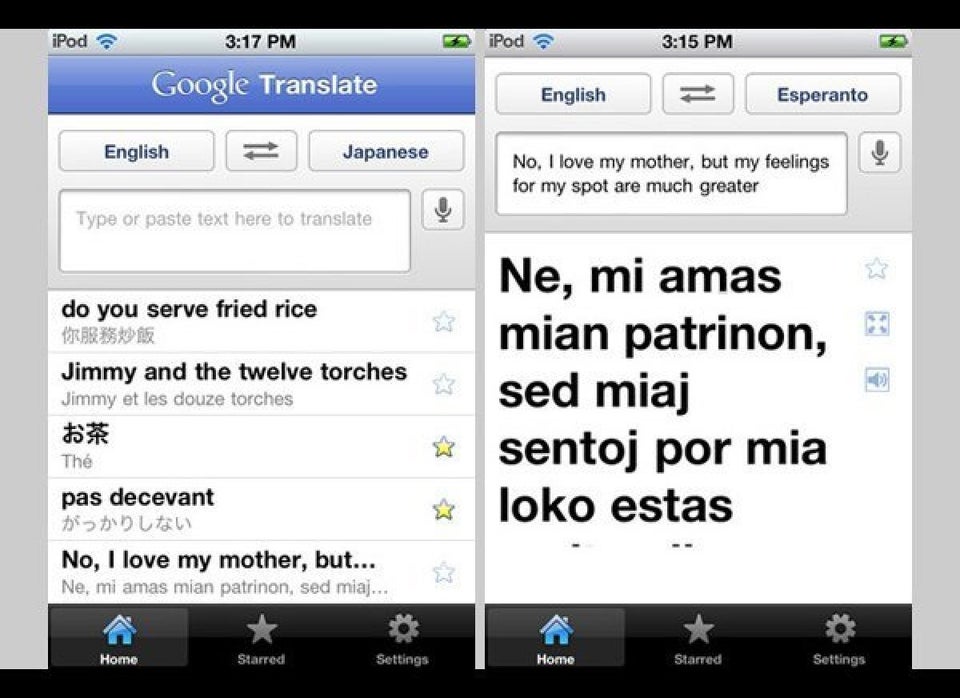 24 Travel Apps to Download Right Now