A group of Cree youth who trekked 1,600 kilometers from Northern Quebec to Ottawa are making the rounds on Parliament Hill.
"He expressed a desire to engage youth in the key issues facing communities across the country. He also accepted an invite to their community this summer," the minister's spokesperson told the Canadian Press.
He added that the minister acknowledged the "determination and commitment" of the youth.
Today, the group met with MP and Liberal leadership contender Justin Trudeau, who tweeted he was "proud" to chat with the trekkers: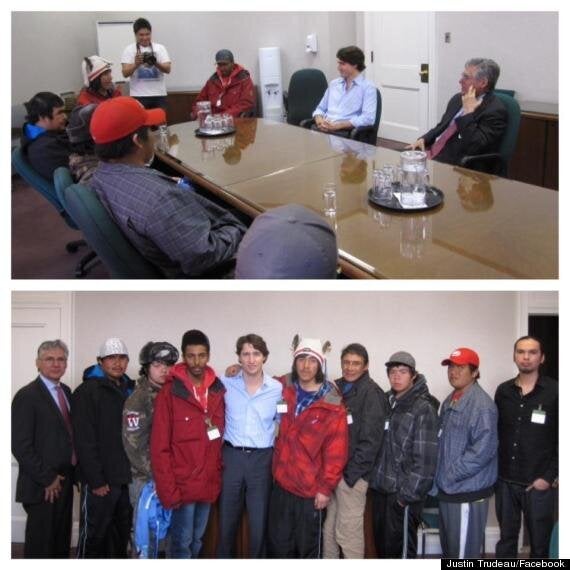 "The Journey of Nishiyuu" started with Cree teen David Kawapit Jr. and six other youth from Whapmagoostui in Quebec, all determined to hike and snowshoe to Parliament Hill. They set off in mid-January for their trek in support of Idle No More and the Quebec Cree Nation.
The group, along with 250-plus people who joined along the way, finally made it to the Peace Tower on Monday to huge crowd of well-wishers. The celebration stretched into the evening with speakers and a massive round dance in front of Parliament.
Notably absent was Prime Minister Stephen Harper, who was greeting the arrival of two pandas in Toronto. You can read the reaction to his missed presence in the slideshow below.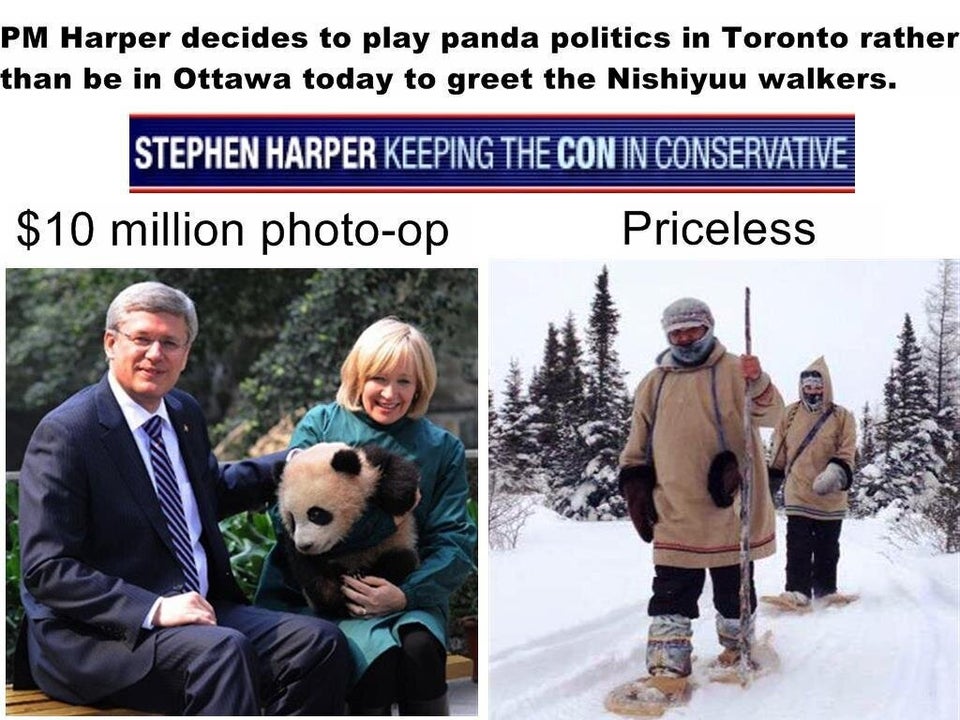 Twitter Reacts: Nishiyuu Journey Ends