TORONTO — Zamir Khan feels like he won two championships over the past week.
First, the Toronto Raptors became NBA champions, sending the London, Ont. father into a state of euphoric disbelief.
Then the House of Commons passed Bill C-59, an omnibus national security bill holding changes to the country's no-fly list — a system that has been falsely flagging his son as a potential threat to Canada's security since he was six weeks old.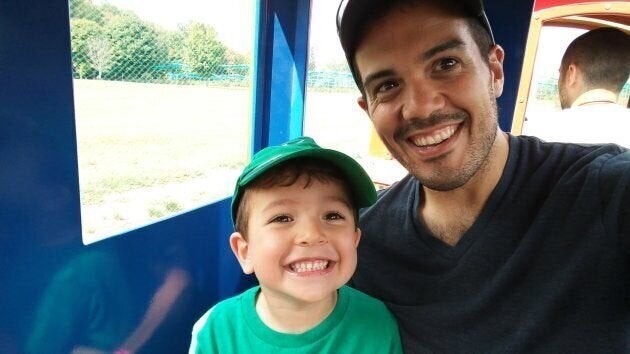 Part 6 of the bill, which is awaiting Royal Assent, commits new funding and changes to the Passenger Protect Program and allows the government to issue travelers a "a unique identifier" to help with pre-flight clearance.
Translation: the computers should soon stop picking out six-week-old babies as possible threats solely because of their names.
This win felt surreal for Khan.
"You know something happened because you see the facts, but you can't quite believe it yet," he told HuffPost Canada.
For almost three and a half years, Khan and other parents in a group called No Fly List Kids have been pushing the government to fix the no-fly list, which has been flagging children and adults across Canada as "false positives" — all because they share a name with another person who is actually on the list.
The group's origin story goes back to the last day of 2015, when Sulemaan Ahmed was travelling to Boston with his son Adam.
Adam, then just six years old, got flagged by the system. This time, Ahmed tweeted about it:
The media quickly picked it up. Khan and other parents began speaking out about the issue. There was momentum, and before long, No Fly List Kids was born.
Years later, Ahmed says he feels almost overwhelmed by the group's achievement.
"It's a bit surreal to be honest," the Toronto father told HuffPost.
"We're really thankful, the families are all happy. I think in the beginning a lot of people told us 'don't bother. It's not going to happen.'"
Watch: No Fly List Kids take campaign to the Senate. Story continues below.
Ahmed said the "apolitical nature" of the group's campaign was crucial to its success. He credits the win to the tenacity and hard work of the mothers, fathers and children involved in the effort, but he notes the cast of characters in this story is much larger.
The group met with MPs and senators "across the board," he said, and received support from advisers, lawyers and public speaking experts.
"It's a positive thing because I think it shows that we can actually — once we all work together — we can actually get it done."
"... Having people think of you as a threat — it can really be scary sometimes."
That's the big takeaway of this whole experience for 16-year-old student Issa Ahmed (no relation to Sulemaan), who along with his two brothers Aadam and Yusuf, has been flagged since childhood.
"This whole experience truly has been something to remember, something I'm going to remember for the rest of my life," he told HuffPost.
"With all these injustices going on, there's still possibility, there's still hope that things can happen and the government can work with you."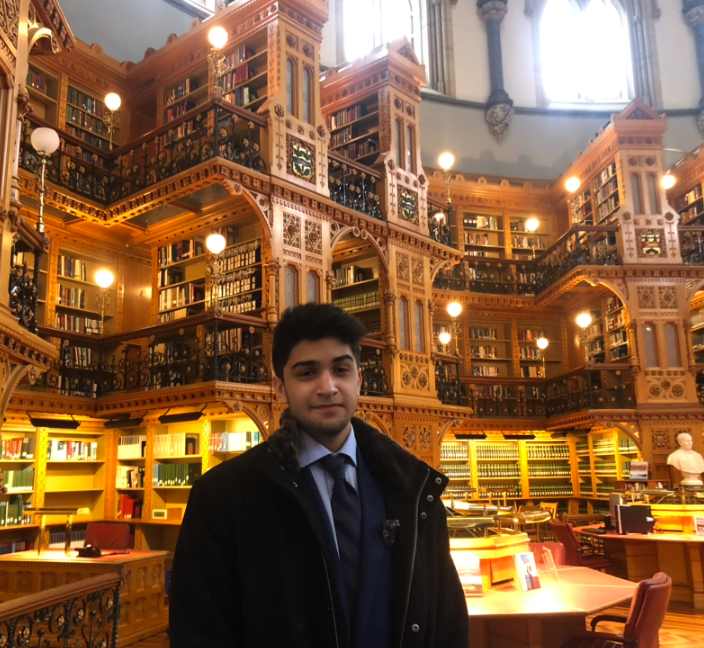 Issa said he first started realizing he was getting flagged at the airport when he was five years old. He didn't know why at first.
"As I got older it became scarier, because when you realize all the things going on in the world right now and living in a post 9/11 world, having people think of you as a threat — it can really be scary sometimes."
The teen said young people played an important role in No Fly List Kids' work, since they showed politicians exactly who this system was falsely flagging.
Redress system expected in 2020
For now, the group is celebrating and enjoying this victory, but Zamir and Ahmed are aware there is plenty of work to be done.
Though the bill has passed, the group still intends to work closely with Public Safety Canada as it develops and implements not just the new screening process, but also a redress system that allows Canadians who are falsely flagged to clear their name.
Scott Bardsley, communications manager for Public Safety Minister Ralph Goodale, told HuffPost Canada in an email that the enhanced Passenger Protect Program and the redress system are expected to start operating in 2020.
The government first has to develop the new system that will identify passengers in conjunction with airlines, and then test it out extensively over several months.
Ahmed and Khan said Public Safety has held several meetings with No Fly List Kids to consult them on these changes, and wants to keep them engaged in the process.
'You got the legislative changes. Get going'
"We're not here to tell the government what to do, but we do want to hold them accountable, and we told them that," Ahmed said.
"Now the decks are cleared. We told Public Safety there's no more excuses. You got the funding. You got the support. You got the legislative changes. Get going."
Khan said over the years group members have learned to keep expectations low. "Cautiously optimistic" was the mantra.
But he's throwing caution to the wind and enjoying this one. Two championship wins in a week can do that to you.
"For the first time in a long time, I'm letting myself feel like we can travel without getting flagged, maybe one or two years from now — and that's exciting."