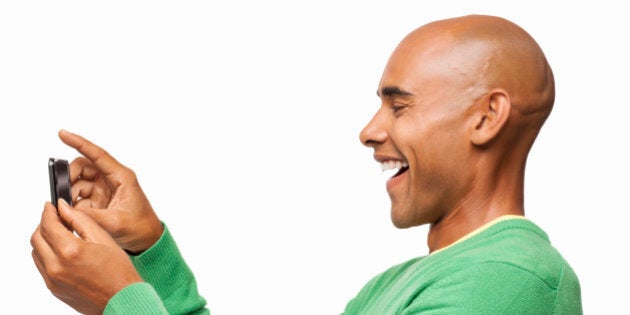 I've never heard of a single person who hasn't in some way or another had their lives affected by cancer. It seems everyone I know has either had it or had someone close to them has. For a disease that is reportedly decreasing in North America, it doesn't often seem like it.
I recently lost an aunt to cancer only a day before finding out my father was diagnosed with it. A fellow comedian and friend of mine went on a cross-country tour to raise awareness after he was diagnosed with a rare form of cancer he's still struggling to overcome. We're all in this fight together, and yet the fight rages on.
Over at the Ward & Al show, Allison and I were first told about the "No Hair Selfie" campaign from the hosts of What She Said, which is also heard on SiriusXM's Canada Talks channel.
We both thought it was a great charity and an excellent way to raise money and awareness for such a worthy cause. We agreed to interview the people who run the program and help promote it in any way possible. It seemed like a no-brainer, of course.
The No Hair Selfie campaign (#NoHairSelfie) is all about raising money for cancer research while also showing solidarity to those living with it. People are invited to use the website and app on their phones to create a virtual "no hair selfie" -- a photo of themselves digitally altered to make them look bald.
If you've ever known anyone who has lost their hair due to cancer treatment, you already know how disheartening and dehumanizing it can be. It's a depressing reminder that there's a battle raging inside you with a deadly disease. The No Hair Selfie campaign seeks to show support to the people going through that battle with a little cleverness and a tiny smirk on the side.
And this movement is worldwide. The No Hair Selfie campaign has managed to find its way all over the globe. Hundreds of thousands of people are taking the selfie -- easily the most narcissistic trend we've seen in years -- and doing something good with it. They are keeping the conversation about cancer research alive while also showing support to those who need it the most.
Al and I were thrilled to be on board promoting the campaign, but it was in November we both agreed to not only be a part of raising money for it, but to actually shave our heads as well.
February 4 is World Cancer Day, and that's when the two of us and other participants around the globe will have our hair completely buzzed off in front of the world. Sounds crazy? Maybe a little.
Truth is, I love my hair. I've managed not to lose any of it yet (knock on wood), and I have at least four products in it daily. Many people have said my hair is as much a part of me as Donald Trump's hair is to him. I'm still not sure if that's a compliment or not.
I think I'll miss my hair more than Al will miss hers, and she's got it all the way down the middle of her back. The rest of the staff at SiriusXM seem to agree, as people are asking me how I'm dealing with the idea of having my head shaved more than they are asking Allison. The answer we both give when people ask: "It's the least we can do."
If me giving up a little bit of my vanity can help raise a little money and a lot of support? I'm all for it. It will grow back. And, with each inch that grows, I'll have a reminder that I'm not actually dealing with what so many of my friends and family members are. I'm not actually struggling against a disease that has claimed the lives of so many people I've known and loved.
I'm just giving up my hair for a brief moment in time to show people -- anyone paying attention -- that there's a very important war still being fought, and every ounce of support is needed. All of it counts, and all of it helps.
Al and I will be at the Steamwhistle Brewery this February 4, ready to have our hair hit the floor as those clippers zip across our scalps. My hope isn't that I look good without hair; it's that people who see me will stop for a second and think about the cause. Maybe then even more people will shave, share and donate.
For more information, please visit www.nohairselfie.ca. Take a photo and virtually shave your head. #NoHairSelfie is a great movement. Hopefully one day,it won't be needed anymore.
Ward Anderson is a comedian, author, and co-host of the popular talk radio program Ward & Al, heard weekdays on SiriusXM's Canada Talks channel. His two novels are available everywhere books are sold, and he's hoping he looks decent when he's bald.
Follow HuffPost Canada Blogs on Facebook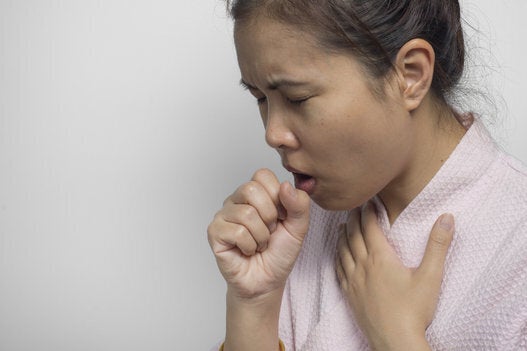 10 Symptoms That Could Mean Cancer