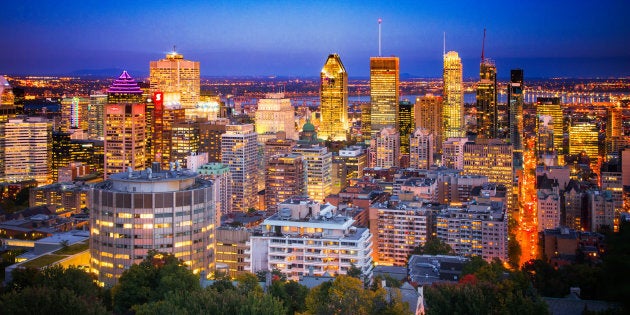 Better Dwelling: Montreal real estate isn't hot, and it's not being driven by foreign buyers fleeing Toronto and Vancouver. There's significant media coverage on how Montreal is the new real estate hot spot, especially in the luxury segment. It's certainly attention grabbing, so we pulled some sales data from the Canadian Real Estate Association (CREA) and the Greater Montreal Real Estate Board (GMREB). Turns out Greater Montreal real estate is doing okay, but to say it's booming is a bold faced lie.
Prices Are Up A Whopping $200 .. Yeah, You Read That Right
The price of a home in Montreal is getting more expensive, but it's not climbing all that high. The benchmark price, which is the price of a typical home, rose to $326,400. That's up a whopping 0.06 per cent from the month before, which works out to $200. Compared to same month the year before, this price is 4.64 per cent ($14,500) higher. To contrast, the annual benchmark price increase for all Canadian urban centres was 11.24 per cent. Montreal had a good climb, but it's underperforming the national composite.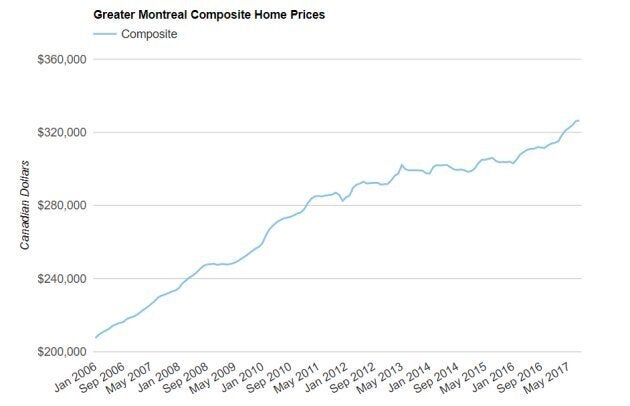 The average sale price showed even more conservative gains. The average home in Greater Montreal sold for $374,333, a 4.1 per cent increase from the same month last year. Once again, it's a healthy market — but only a notch above inflation.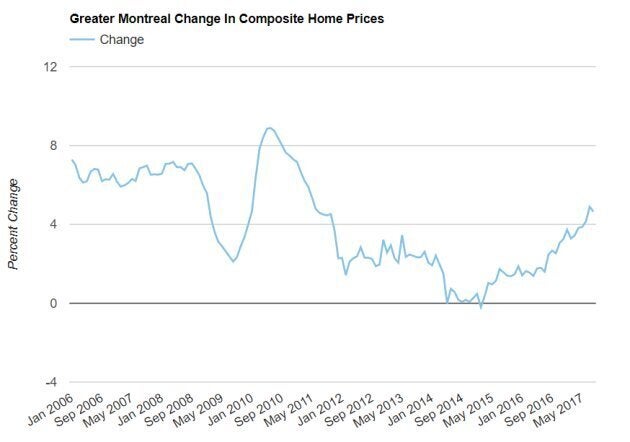 Montreal's Luxury Market Is Not Booming
This is the interesting part, agents have been boasting of a boom in luxury buying. The number they use is above $1 million, so let's look at the number of sales in that price range. August saw 64 sales above a million dollars, compared to 59 the same month last year. This is 8 per cent growth, a touch under the 8.1 per cent growth of all sales in the region. Sales over $1 million accounted for 2.2 per cent of all Montreal sales. This isn't a huge portion of sales, nor is it huge growth — regardless of how agents manipulate that statistic.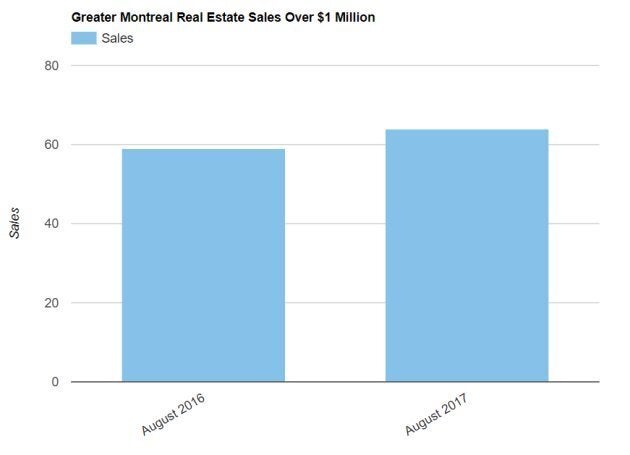 To contrast, let's look at Toronto luxury sales – which are generally over $2 million. The number of sales in August above $2 million were 132, roughly 4.8 per cent of the market. If we tallied up the number of sales over a million in Toronto, that number would shoot up to 15 per cent. August was also a bad month for detached sales in Toronto.
Toronto's Foreign Buyers Don't Make Sense In Montreal
News outlets are reporting that foreign buyers are driving Montreal's "huge" gains. There's two major types of foreign buyers – immigrants, and urban land bankers. Toronto primarily has the first one, the kind that are immigrating. Toronto Real Estate Board (TREB) statistics show 91.5 per cent of the city's foreign buyers bought their home to occupy. TREB also found the majority of these buyers were moving from the United States. You know, because Toronto is a global financial center.
What's Going On In Housing?

Our weekly newsletter delivers the news and analysis you need on Canada's housing market. Sign up below and don't miss an issue.
A good number of Toronto's foreign buyers move there for things like employment. A tax does not change employment opportunities overnight, or send jobs elsewhere. Foreign buying of condo pre-sale assignments remain, but they aren't taxed anyway. A non-resident tax is applied when the land registers, so they can still buy and flip it tax free. Point is, a tax doesn't send people moving for jobs to another city. It likely delays the buy, until it's clear to the new resident that they don't have to pay it.
Vancouver's Foreign Buyers Don't Make Sense In Montreal
There's a lot of immigration to Vancouver, but the real problem are buyers using homes as a store of wealth. See, Vancouver is a very special place where global real estate buyers use homes as an inflation sensitive hedge. An inflation sensitive hedge, for those that don't know, is a commodity bought to preserve capital when asset inflation goes out of control. This is something that took trillions of dollars, and over 30 years to establish.
The best cities in Canada for jobs and affordable homes:
The foreign buying tax did dampen Vancouver buying. However, China's change to currency controls is what slowed new capital from just reappearing. China also deployed a 400,000 person army to make sure they could do it. Cities like Auckland, and London are seeing a reduction in Mainland Chinese buying without a tax. Montreal doesn't have a magic exemption.
Vancouver's foreign buyers aren't going to set up a new banking capital overnight. The slow capital build up in the city means home prices don't just drop. This value retention is what continues to make it attractive. They would sooner find loopholes in the tax, than spend another 30 years turning Montreal into a new bank. These are after all, long-term deposits. They last through many, many governments – and taxes.
Narrative Crafting Is Hitting Montreal
Montreal real estate is performing just a notch above inflation, which is where it should be. However, the city's real estate industry is flashing early signs of narrative crafting. This is when the industry uses observations that can't be proven to drive FOMO from buyers. Buy now, or a mysterious person from the East will lock you out of homeownership in your own city!
Once this fear hits, domestic speculators will start driving prices – attracting global speculators. This is when it turns from a healthy market, to a speculative one. They'll play against each other, until growth tapers. They leave as quickly as they come, and locals are usually left with nothing more than a pile of debt.